Hakeem Jeffries, Fox News, and the Dangers of Sloppy Rhetoric
It would be nice if politicians and cable news outlets were more responsible.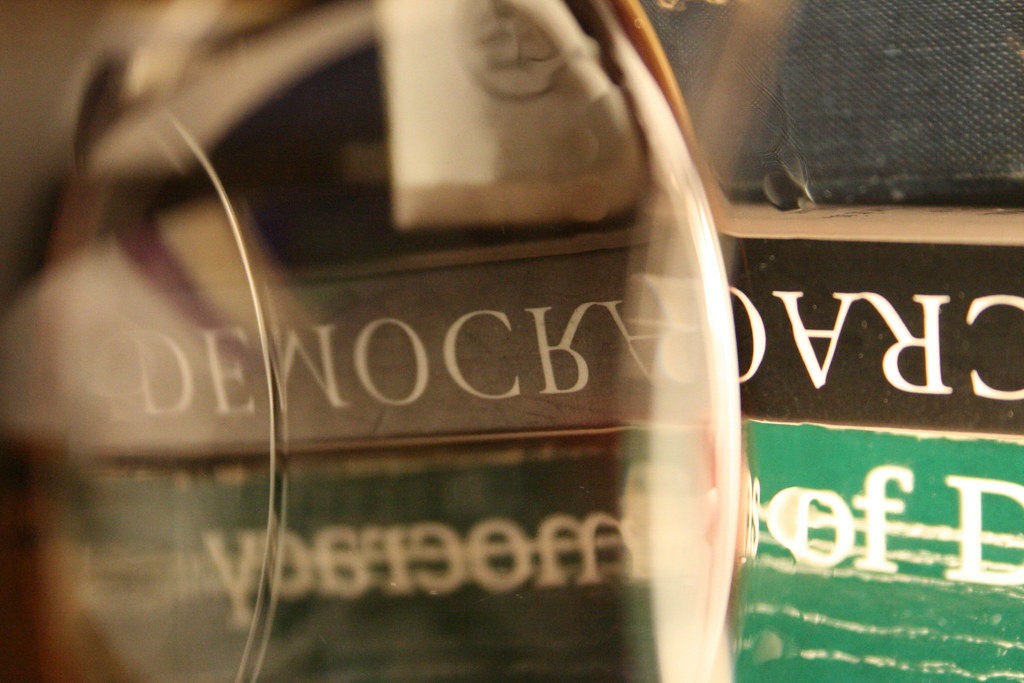 Yesterday evening I saw this headline via Fox News: Election denier Hakeem Jeffries could replace Pelosi as House Dem leader.
Here are the basics from the piece:
Jeffries was one of many Democrats who questioned whether Trump legitimately won the 2016 election due to alleged Russian interference and collusion. He often made statements about Trump's 2016 victory that are similar to claims Trump made about the 2020 race being stolen.

"The more we learn about 2016 the more ILLEGITIMATE it becomes," Jeffries tweeted from his congressional account in 2018. "America deserves to know whether we have a FAKE President in the Oval Office."

"History will never accept you as a legitimate president," Jeffries tweeted from his personal account about Trump in 2020.

Jeffries also claimed Trump cheated in the 2016 election, alleging Trump may be "a Russian asset."

"LIE (more than any administration in the history of the Republic.) CHEAT (2016 election/Russian Interference). STEAL (one or two Supreme Court seats). When will Republicans put country ahead of party?" Jeffries tweeted.

"Is Donald Trump?… A. a legitimate President… B. a Russian Asset… C. an organized crime boss… D. a useful idiot," Jeffries tweeted in 2019. "The American people deserve to know."
I have several simultaneous thoughts.
Let me address a couple of broad issues first. I do believe that there was Russian influence in the 2016 campaign (I use that word very specifically because I do not think that actual votes was affected). I also do believe that Trump was legitimately elected in 2016. Indeed, I wrote about this in January of 2017, Will Donald Trump be a "Legitimate" President?, and I would say that the post continues to reflect my views on the subject. (See, also, James Joyner's 2018 post, Is Trump an Illegitimate President? and that post was written in the same general news environment as Jeffries' tweets).
Still, this story is frustrating in two ways. First, Jeffries' past words were ill-advised if anything because they are too much trying to play Trump's own game, which never works for his opponents (the real tip of trying to play the Trump game is the word "fake" and the capitalizations). And one of the reasons it never works is that it just validates Trump's own rhetorical game. If everyone is running around shouting hyperbole, then what's the basis for criticizing Trump's hyperbole? It is just what politicians do, right?
More than avoiding trying to play Trump's game, it is essential that anyone who takes challenges to US democracy seriously be extremely careful about how they describe electoral outcomes. While there are reasons to be concerned about Russian attempts at disinformation in the 2016 elections, Jeffries in the above simply helps normalize attacks on the electoral system and, worse, helps confirm in the minds of Trump supporters that this is just what partisans do: they claim the other side is fraudulent.
All responsible politicians, but especially Democrats, need to be mindful of this.
The second part of this story that is frustrating is that it is Fox News purposefully blurring the lines about what being an "election denier" is. It smacks of "well, you want to call Republicans, 'election deniers'? Well, we can call Democrats that, too!" not to mention the more nefarious interpretation that Fox News wants to blur these lines.
Let's be clear: claiming that Russians attempted to influence the 2016 election in Trump's favor it not crazy hyperbole. Two prominent examples off the top of my head: we know Russian assets hacked DNC emails and we know that Donald Trump, Jr. met with a Russian attorney for the express purpose of getting dirt on Hillary Clinton. (Not to mention the whole Maria Butina/NRA story). I would note that Jeffries' tweets were in the context of a slew of reporting and revelations on these matters.
So, in short, Jeffries's claims were about foreign influence in our campaign processes.
Also in short, when Trump and his allies assertion that the 2020 election was stolen, they are saying that actual votes were changed and/or that substantial numbers of fraudulent votes were cast.
One of these things is not like the other and Patrick Hauf of Fox News surely can tell the difference. Yet the goal here is to taint Jeffries' past tweets with a deeper meaning than they have while at the same time diluting the election-denialism of Trump, Lake, Mastriano, et al.
It is like the alleged truism that "all politicians lie." Hence, it makes no difference if one politician dissembles a bit, spins the truth in their direction, or if fails to follow through on a campaign promise while another lies about how much blow he did with hookers last night.
I mean, they all lie, right?
I expect there to be an increased attempt by Republican politicians and their media allies to stress any and all rhetoric that sounds like "election denial" by Democrats. Let me be clear: unless it is real denial about votes cast, such blurring of definition by the media is shameful that will just further make the erosion of democracy possible. And all pro-democracy politicians, regardless of their partisan affiliation, need to be careful not to provide ammunition for those who would gleefully tear down democracy because of the short-term points it score in what they treat as the game of politics.