Is Trump an Illegitimate President?
Max Boot proclaims "Trump is an illegitimate president whose election is tainted by fraud."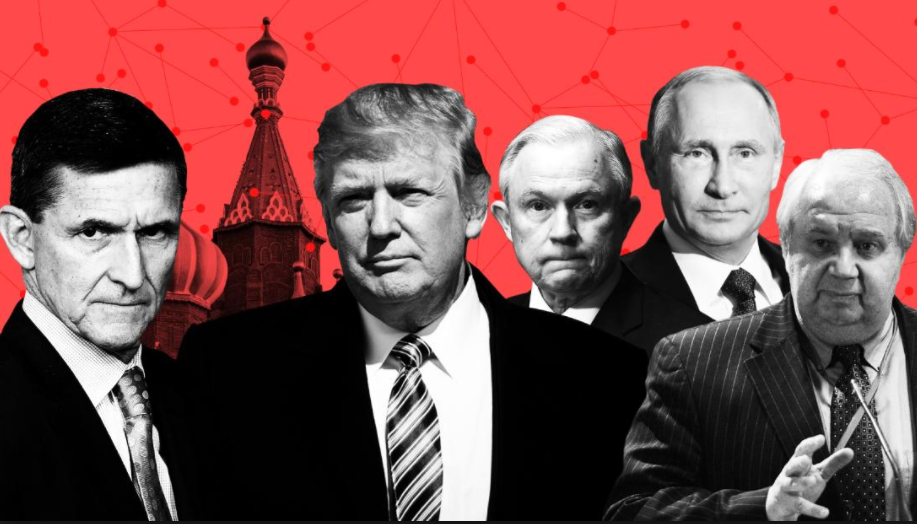 Erstwhile Republican Max Boot takes to the pages of the Washington Post to proclaim "Trump is an illegitimate president whose election is tainted by fraud." His argument is not persuasive.
[Trump's personal lawyer Michael] Cohen's admission under oath that he violated federal campaign laws by arranging illicit payments to adult-film star Stormy Daniels and Playboy playmate Karen McDougal "in coordination with and at the direction of a candidate for federal office." For the first time since Watergate, the president is now an alleged co-conspirator in the commission of a federal crime. As Cohen's lawyer, Lanny Davis, said, his client "testified under oath that Donald Trump directed him to commit a crime by making payments to two women for the principal purpose of influencing an election. If those payments were a crime for Cohen, then why wouldn't they be a crime for Donald Trump?"

And Cohen may only have begun implicating the president. Davis said on MSNBC that Cohen would be happy to share other incriminating information with the special counsel, including "knowledge about the computer crime of hacking and whether or not Mr. Trump knew ahead of time about that crime and even cheered it on." This would seem to vindicate an earlier leak that Cohen may be able provide the "smoking gun" evidence showing that Trump himself gave the go-ahead to collusion with the Kremlin.

In short, there is growing evidence that the president is, to use the word favored by Richard Nixon, "a crook." Even buying the silence of his reputed playmates could by itself have been enough to swing an exceedingly close election decided by fewer than 80,000 votes in three states. Trump certainly would not have authorized the payments unless he thought it was politically imperative to do so. There is also considerable evidence, as I previously argued, that Russia's intervention on Trump's behalf affected the outcome. Even more than Nixon, Trump is now an illegitimate president whose election is tainted by fraud.
While Trump has not been charged with, much less convicted of, a crime in connection to the Daniels and McDougal payments, I agree with Boot and Doug Mataconis that Trump is essentially an "unindicted co-conspirator" and have little doubt that Trump knew about and approved of the payments.
I'm inclined to agree with former Federal Elections Commission chairman Bradley Smith on the matter:
If a candidate for public office decided to settle a private lawsuit to get it out of the news before Election Day, would that be a campaign expenditure? If a business owner ran for political office and decided to pay bonuses to his employees, in the hope that he would get good press and boost his stock as a candidate, would that be a campaign expenditure, payable from campaign funds?

Under the theory that then-candidate Donald Trump's personal attorney Michael Cohen violated campaign finance laws by arranging hush-money payments to women accusing Trump of affairs, the answer would seem to be yes. We should probably think twice before accepting that answer.
Smith persuasively argues that the fact Cohen pled guilty to the campaign finance violation in exchange for dropping of charges carrying heavier penalties is not dispositive.
Moreover, regardless of whether paying hush money to cover up embarrassing but perfectly legal activities is a violation of the law, I don't buy the theory that having done so renders the election illegitimate. That some unknowable number of people may not have voted for Trump had they known about two additional examples of his boorishness is not only speculative but is the slipperiest of slopes. There's a near-infinite number of secrets that candidates for high office manage to conceal from the voters.
Boot is on more solid ground on the Russia matter. There's sufficient circumstantial evidence of collusion with a hostile foreign power to disturb any honest observer. Perhaps Cohen will deliver a silver bullet in the Mueller investigation. And Mueller may well build a case that leads or should lead to Trump's impeachment. But we're not there yet. (As I've noted in previous postings, I've long thought Trump should be impeached on grounds related to the Emoluments Clause and his obvious daily corruption. But that's a separate issue.)
In my judgment, were Trump proven to have colluded with the Kremlin to hack into the DNC and Clinton campaign email servers, he should be impeached and removed from office for that crime. But, given my current understanding of the nature of the Russian interference in the election, I wouldn't consider the election itself illegitimate.
Legitimacy is an elusive concept in political science. A common definition is "the belief that a rule, institution, or leader has the right to govern." This is a "fundamentally subjective and normative concept: it exists only in the beliefs of an individual about the rightfulness of rule. It is distinct from legality, in that not all legal acts are necessarily legitimate and not all legitimate acts are necessarily legal."
In my mind, it's possible to both commit a crime worthy of impeachment and removal from office in the process of winning the election and for the election itself to remain legitimate.
As I currently understand it, Russian interference was limited to illegally tapping into various private accounts to dig up embarrassing information on Hillary Clinton and other Democrats as well as exploiting social media algorithms to target "fake news" to people in key states in an effort to influence potential Clinton voters to switch to Trump or at least stay home. That wouldn't render the results illegitimate anymore than garden-variety campaign "dirty tricks."
On the other hand, were the Russians to have interfered more directly in the outcome of the election, say, by disrupting the power grid in key Democratic strongholds on election day or hacking the electronic voting machines, the legitimacy of the outcome would be far more suspect. But, by that measure, widespread Republican efforts to make it harder for Democratic-leaning constituencies to vote did more to undermine the legitimacy of the 2016 election than the actions taken by Moscow.