A Different Way Of Handling Disaster Relief
It's time to start thinking outside the box when it comes to disaster relief.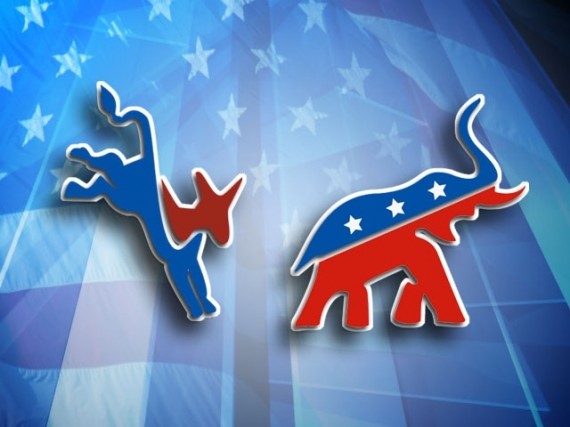 In the wake of the controversy over funding for relief for victims of Hurricane Sandy, Matthew Yglesias comes up with what I think is actually a pretty good idea:
A natural disaster is clearly a situation that calls for a little deficit spending. And the federal government has a much greater ability than a state government to borrow money on a moment's notice. So in that sense, the case for federal disaster assistance is very strong.
Which suggests that the right approach to disaster relief money is to drop these ad hoc emergency bills and try to move to a bank model instead. Create a standing reserve fund that states and local governments can tap when the president declines an official disaster. The interest rate would be some small premium over the prevailing interest rate on federal debt. That way states suffering damage will be able to finance any necessary and useful repairs, but there won't be any net flow of resources over time to unusually high-disaster areas.
Yglesias starts off the piece by acknowledging that some of the skepticism that has been put forward in recent years regarding the manner in which the Federal Government handles disaster relief is justified. For one thing, there's the question of why someone who's house was destroyed as part of a wider disaster should be treated any differently by the government than someone who lost their house because of, say, a grease fire in the kitchen that spread out of control. Also, one wonders why the admitted misfortunes of the people of New York and New Jersey or, for that matter, Louisiana after Katrina, are any more deserving of Federal funds than the people suffering every day because of other misfortunes.
As a nation, however, we have decided that mass disaster such as Katrina and Sandy are appropriate times for the Federal Government to step in and provide assistance if only because it has access to a wider variety of resources and expertise than most state and local governments can. For example, during the immediate aftermath of Sandy, U.S. Air Force C-130's were used to transport utility trucks from utility companies in California, and other planes were used to transport the crews that man them, so that they could arrive in the New York/New Jersey area in a matter of hours rather than a matter of days. Similarly, Katrina was clearly an incident requiring Federal intervention given the fact that it impacted multiple states and the fact that the levees surrounding New Orleans are under the supervision of the Army Corps of Engineers. As far as the Constitutional arguments go, one can argue quite convincingly that Federal aid in disaster situations in authorized as part of the duty to provide for the national defense and promote the general welfare, not to mention the fact that in the case of interstate disasters there really isn't any other single agency that can step in and get the job done.
The question, though, has become how we finance it. Up until now, it's always been done on a piecemeal approach, with Congress handling individual bills for relief each time a major disaster strikes. Smaller disasters that also merit FEMA assistance generally end up getting covered by FEMA's annual budget, but that amount never ends up being enough if something like a Katrina or a Sandy strikes. With the deficit problems the nation now faces, and given the current political situation on Capitol Hill, this inevitable leads to a question of how to offset this additional spending, either in the form of spending cuts or a change to the tax code that will lead to higher revenues. Given how little room there is in the Federal Budget these days, this often leads to rancorous debate in Congress.
This is why Yglesias's proposal makes sense. Rather than having to fight this battle out every time additional disaster funds, it would seem to me to be far better to have some kind of dedicated fund that areas hit by disaster could apply for compensation to. The criteria for that compensation would largely be the same as the ones to qualify for declaration as a Federal Disaster Area, and the fund could be administrated in a non-partisan manner by administrators appointed by the President and approved by Congress. I wrote about a similar idea the last time Congress was dealing with disaster relief funding:
One final thought, if we are going to continue making payments like this, wouldn't it make sense to have it be a budgeted item instead of having these requests added as supplements to a budgets that's already been passed? Congress could approve the funding of a disaster relief fund every year and, to the extent it isn't used, it would roll over to the next year to be added to the next year's amount. Obviously, a large scale disaster like Katrina or 9/11 could require more funding, but most of the money that is paid out if Federal Disaster Relief goes for incidents that are far smaller in scale than those events. Perhaps this wouldn't work given current budgeting rules, but it makes sense to me.
Of course, the fact that it makes sense means Washington will never adopt it.