Eric Cantor: Any Tornado Disaster Relief Must Be Off-Set By Spending Cuts
Should we worry about the deficit when funding "disaster relief"? Should we be funding "disaster relief" at all?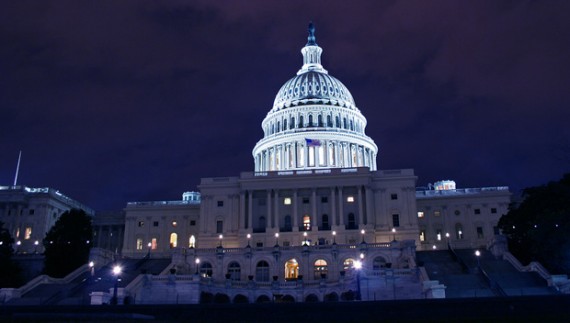 With tornadoes continuing to make their way through the Midwest, House Majority Leader Eric Cantor is laying down the law:
The No. 2 House Republican said that if Congress doles out additional money to assist in the aftermath of natural disasters across the country, the spending may need to be offset.

House Majority Leader Eric Cantor (R-Va.) said "if there is support for a supplemental, it would be accompanied by support for having pay-fors to that supplemental."

Finding ways to offset disaster relief funds could be a significant challenge for House Republicans and would put their promise to cut spending to a true test. Roughly 100 people have died in Joplin, Mo., in the last few days after a tornado cut through the town.
On some level, I agree with Cantor. This is an issue that comes up every time there's a natural disaster of some kind, and the idea that we should go further into debt because of a tornado seems absurd when there are so many places in the budget that could be cut. However, the public relations aspect of this seems rather obvious, and I'm pretty sure that the people in Joplin, or Oklahoma, or Alabama would really be thrilled with Washington playing political games while they wait for money to rebuild.
Of course, one does has to wonder why every natural disaster suddenly becomes a reason to ask for more money from Uncle Sam. Isn't this what insurance is supposed to be for? For example, when people build houses on the beaches of North Carolina [or, perhaps more appropriately, Florida — Ed.] and don't insure them (because they can't,  because no insurance company would insure such a house), why should they expect taxpayers in Iowa to pay to rebuild them when they're destroyed by a hurricane? Honestly, I don't see any reason that they should.
However, I'm sure someone will say I'm cold and heartless for thinking that way, which is exactly what Cantor is risking by taking this position.
One final thought, if we are going to continue making payments like this, wouldn't it make sense to have it be a budgeted item instead of having these requests added as supplements to a budgets that's already been passed? Congress could approve the funding of a disaster relief fund every year and, to the extent it isn't used, it would roll over to the next year to be added to the next year's amount. Obviously, a large scale disaster like Katrina or 9/11 could require more funding, but most of the money that is paid out if Federal Disaster Relief goes for incidents that are far smaller in scale than those events. Perhaps this wouldn't work given current budgeting rules, but it makes sense to em.