A Libyan No-Fly Zone Won't Stop Gaddafi
Establishing a no-fly zone in Libya won't stop the Civil War, and it's likely to draw the United States further into a conflict that it needs to stay out of.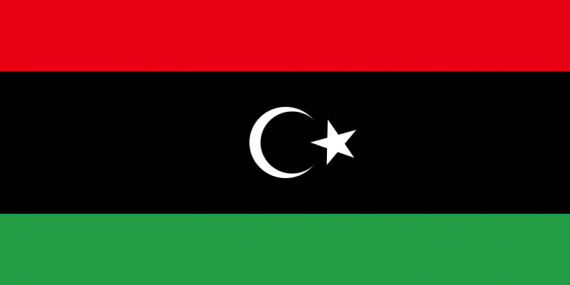 Jake Tapper reports that at least one Obama Administration official is publicly admitting a rather obvious fact:
U.S. Ambassador to NATO Ivo Daalder in a call with reporters Monday said that "the kinds of capabilities that are being used to attack the rebel forces and, indeed, the population will be largely unaffected by a no-fly zone," Daalder said.

Daalder was not going rogue; he was voicing the skepticism many Obama administration officials have about the efficacy of the push.

Said one administration official to ABC News: "we can save many more lives with humanitarian relief and other efforts than through a no-fly zone."

US officials say there was a significant decrease in both fighter and overall air activity over the weekend and, as Daalder put it, "the overall air activity has not been the deciding factor in the ongoing unrest; just as you stated, other things are really determining what's happening on the ground."

He underlined that "it's important to understand that no-fly zones are more effective against fighters, but they really have a limited effect against the helicopters or the kind of ground operations that we've seen, which is why a no-fly zone, even if it were to be established, isn't really going to impact what is happening there today."
I've been making this point for awhile now. A no-fly zone would likely mean an end to the Libyan Air Force bombing supply depots and civilians, but it would do little stop helicopter attacks, and nothing to stop Gaddafi from using tanks and artillery, including potential use of artillery armed with chemical weapons. The biggest problem with a no-fly zone from the U.S. perspective, then, isn't the risks we'd face in imposing it, although those should not be discounted, but that it will draw us further into the conflict. Once a no-fly zone is secured and it becomes apparent that Gaddafi isn't going anywhere, the public pressure to "do something" to stop him from attacking the rebels using conventional means will become greater. Moreover, that first step of intervention would likely create the impression among the rebels that we're willing to do more, even if we're not, thus leading them to take greater risks than they might otherwise take in the belief that the U.S. and NATO will come to their rescue.
Moreover, as George Friedman notes today at Stratfor, once we are involved in Libya, the odds that we'll be able to extract ourselves quickly even when it's over are pretty slim:
Having toppled a regime, it is difficult to simply leave. The idea that this would be a quick, surgical and short-term invasion is certainly one scenario, but it is neither certain nor even the most likely scenario. In the same sense, the casualties caused by the no-fly zone would be unknown. The difference is that while a no-fly zone could be terminated easily, it is unlikely that it would have any impact on ground operations. An invasion would certainly have a substantial impact but would not be terminable.

Stopping a civil war is viable if it can be done without increasing casualties beyond what they might be if the war ran its course. The no-fly zone likely does that, without ending the civil war. If properly resourced, the invasion option could end the civil war, but it opens the door to extended low-intensity conflict.
There is clearly a humanitarian crisis going on, and providing aid and assistance to the refugees that have flooded to Tunisia and Egypt in the wake of the conflict is certainly a good idea. But wars should not be fought for purely humanitarian reasons, they have to be fought with the national interest in mind and, in this case, our national interests argue strongly against stepping even a single foot into what is already a bloody and confusing conflict.