A Little Monday Tab Clearing
Several stories, not enough time for full write-ups.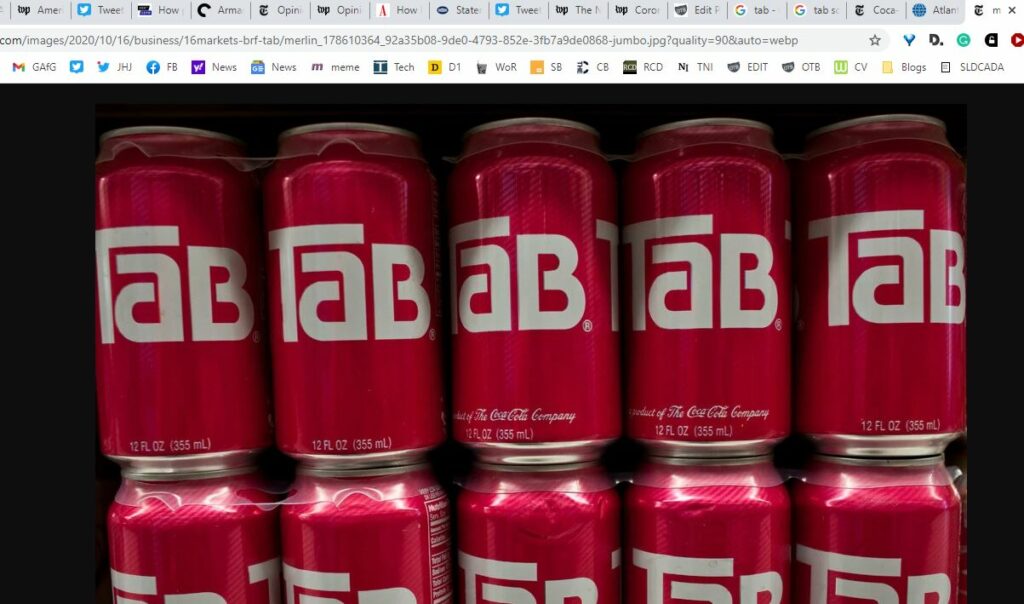 Compassion should always be the first reaction to vaccine hesitation. Maybe some unvaccinated people have trouble getting time off work to deal with side effects, maybe they are disorganized, maybe they are just irrationally anxious. But there's no getting around the truth that some considerable number of the unvaccinated are also behaving willfully and spitefully. Yes, they have been deceived and manipulated by garbage TV, toxic Facebook content, and craven or crazy politicians. But these are the same people who keep talking about "personal responsibility." In the end, the unvaccinated person himself or herself has decided to inflict a preventable and unjustifiable harm upon family, friends, neighbors, community, country, and planet.

Will Blue America ever decide it's had enoughof being put medically at risk by people and places whose bills it pays? Check yourself: Have you?
And because of the various causes, attributing the low rates to one group is difficult. In a state like Alabama, for instance, roughly 30 percent of white people, 27 percent of Black people, and 22 percent of Hispanic residents are vaccinated. "Regardless of race, the rates are abysmal," Budhwani said. As such, "we need to respectfully reach into communities," she continued, and that means continuing to engage with churches and schools as well as leaning on peer-to-peer messaging. "People tend to respond better when hearing public-health messaging from near peers, so for example, when trying to engage adolescents in Alabama, we should co-create messaging with adolescents and then these same adolescents should be involved in the delivery of the messages that they helped to create."
That racial background, I would note, underscores that the vaccination rate issues are not simply a function of Trump voters/right-wing media. The fact that only 27% of Blacks in Alabama have gotten their shots indicates there are other issues at play.
Louisiana ranks near the bottom in vaccination rates nationally, and cases are again multiplying, with the second-highest average daily case count per 100,000 people in the country.

"We are unfortunately the leading edge of the Delta surge," said Dr. Joseph Kanter, the state's top health official. "We lost all the progress we had made."

The immediate crisis is confounding and demoralizing Dr. Whyte and other officials in Shreveport, where just over half the population is Black and nearly 40 percent is white, with a mix of moderate Democratic and far-right conservative politics.
Again, note the racial breakdown. The misinformation is not just in one arena (and a lot of this is also a tale of poor health care infrastructure).
A White city leader captured on video using a racial slur toward Black people during a council meeting said he won't apologize, and might run for mayor. Others are calling for his resignation.

[…]

During a public session, Bryant used the slur to refer to a Black female council member, Veronica Freeman. Before the outburst, neighbors asked Bryant about controversial social media posts allegedly made by his wife about race, CBS affiliate WIAT-TV reports.

After being questioned, Bryant stood up and can be heard saying: "The n-word. The n-word. Let's get to the n-word. Hey. Do we have a house n* in here? Do we? Hey. Would she please stand up?" Bryant said.

[…]

Asked whether he is a racist, Bryant demurred.

"It's according to what your definition of the word racist is. What a lot of the public's definition is, I might be a racist. But according to what the true definition of a racist is, absolutely not," he told WVTM.
This took place in a city that is part of the greater Birmingham metro area.
The whole story is a bit convoluted as it includes some accusations about something allegedly overheard, but there is no doubt that Bryant used the word at the meeting. What struck me about the whole thing is that we are often told by some that structural racism and less obvious forms may not exist. That, in fact, racists are obvious and do things like use clearly racist language. And here we have a clear example of racist language, and the deployer of said language claims not to be a racist (at least not the "true definition" dontcha know).
The piece has the feel of a columnist who had an idea, couldn't really make the idea work, but wrote the column anyway (and yes, I am aware that that often describes Douthat's columns). This one is a patchwork quilt of weird connections of vaguely linked (in the sense that they are all, very broadly, about sexual behavior) to make an incredibly thin argument (so much so that I kind of hate to use the term). Let's just say that the title does not live up to the contents.