A Nuclear Iran is Inevitable
The Islamic Republic is very close to being able to fuel a single weapon.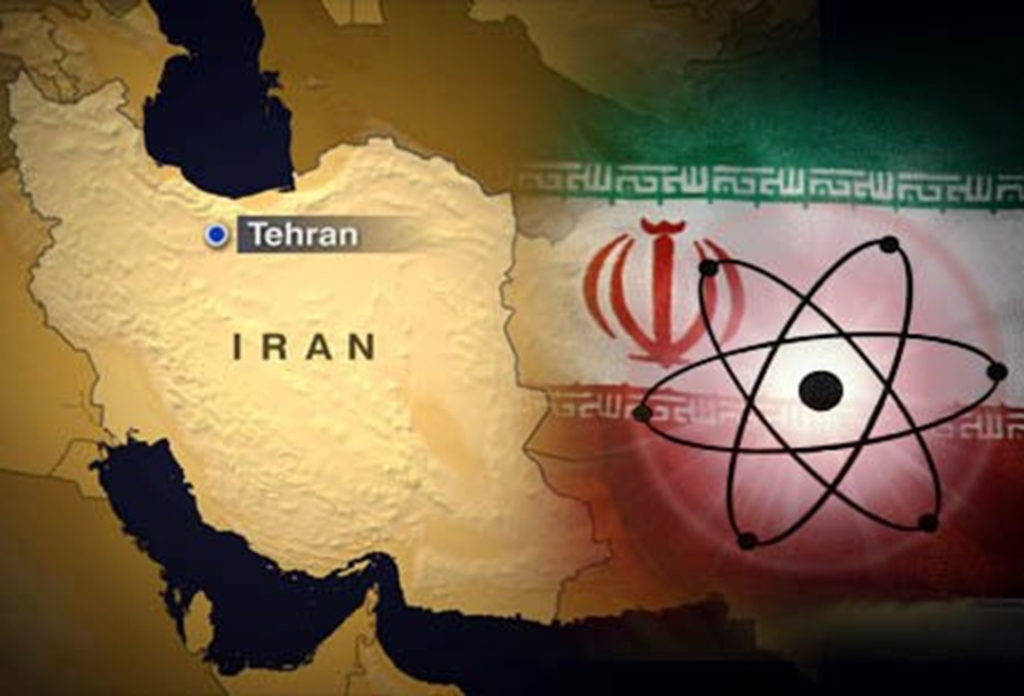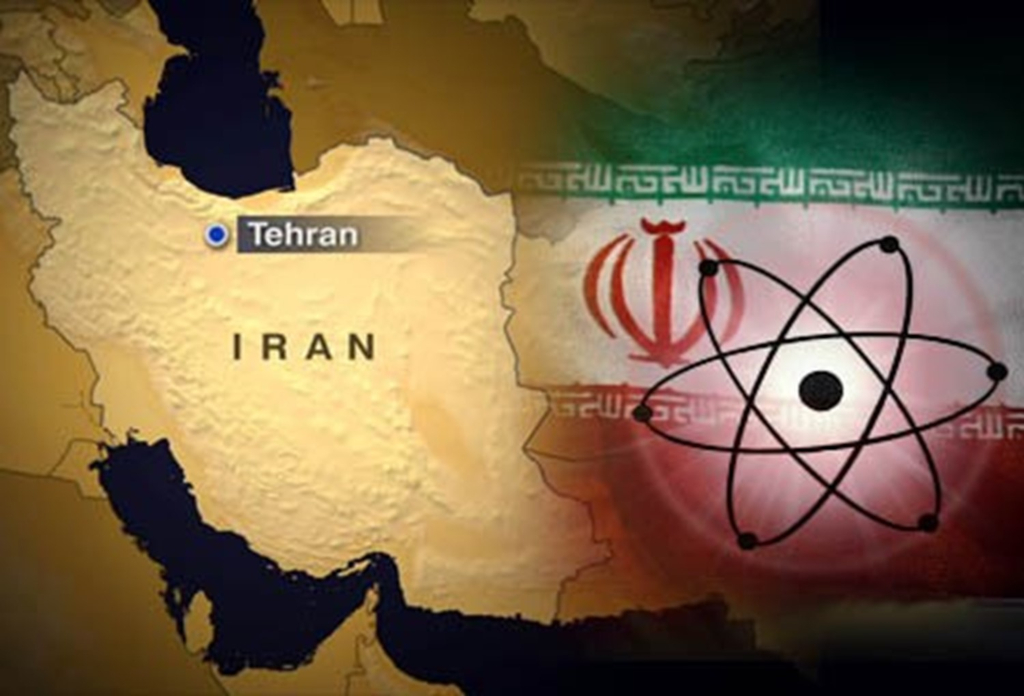 David Sanger and William Broad of the NYT report that "Iran Nears an Atomic Milestone."
Iran has come within roughly a month of having enough material to fuel a single nuclear weapon, crossing a threshold that may raise pressure on the United States and its allies to improve the terms of a potential deal to restore the 2015 nuclear agreement.

Experts studying new data contained in reports last week by the International Atomic Energy Agency, the United Nations' atomic inspection group, say that by enriching nuclear fuel in recent months to near bomb-grade levels, Tehran has gained the capability to produce the fuel needed for a single nuclear warhead within a month or so, under the most extreme timeline. Federal officials who have seen classified estimates are prevented from discussing official assessments but conceded in background conversations that they believed it would take Iran only a few months.

Manufacturing an actual warhead — one that could fit atop an Iranian missile and survive the fiery re-entry into the atmosphere, a technology the Iranians were actively studying 20 years ago — would take considerably longer. Iran continues to insist it has no desire for a nuclear arsenal.

Nonetheless, Iran has not been this close to a weapon capability since before President Obama agreed to the 2015 nuclear accord. That agreement forced the Iranians to ship more than 97 percent of their fuel out of the country, and the United States said it would take at least a year for Iran to succeed at "breakout," the term nuclear experts use to define a race to build a bomb's worth of atomic fuel.

Now, more than three years after President Donald J. Trump withdrew from the treaty, a slow and steady Iranian effort to restore the country's capabilities appears to have succeeded.

A report issued on Monday by the Institute for Science and International Security, a private group that specializes in analyzing the findings of the United Nations agency, concludes that a race over the summer to enrich uranium at 60 percent purity — just below bomb grade — has put Iran in a position to produce the fuel for a single bomb in "as short as one month." A second weapon's worth of fuel, it says, could be produced in less than three months, and a third in less than five.
WSJ's Laurence Norman reads the same study and reports "Iranian Guards Physically Harassed Female U.N. Nuclear Inspectors, Diplomats Say."
Iranian security guards have physically harassed several female United Nations atomic agency inspectors at a nuclear facility over the past few months, diplomats say, and the U.S. has demanded that Iran stop the behavior immediately.

The previously unreported incidents at Iran's main nuclear facility, Natanz, allegedly included inappropriate touching of female inspectors by male security guards and orders to remove some clothing, the diplomats said.

One of the diplomats said there had been at least four separate incidents of harassment. A second diplomat said there had been five to seven.

A paper circulated by the U.S. among International Atomic Energy Agency members ahead of its member states' board meeting this week, seen by The Wall Street Journal, demanded an end to such conduct.

"Harassment of IAEA inspectors is absolutely unacceptable, and we strongly urge you to make clear in your national statement at the Board meeting that such conduct is deplorable and must end immediately, and that the Board should take appropriate action if further incidents are reported," the U.S. paper says.

The first incident was in early June and the most recent was in the past few weeks, the diplomats said.

The reports come amid heightened tension between Iran and the IAEA over Iran's nuclear activities and its lack of cooperation with the agency. Iranian officials over recent months have increased their criticism of the agency and its director-general, Rafael Grossi, publicly accusing the IAEA of undertaking political attacks and showing bias. Some hard-line and state media have echoed those statements.
Given that former President Donald Trump pulled the US out of the deal, I'm hardly shocked that Iran is aggressively pursuing enrichment and thumbing its nose at inspectors. The sexual assaults on female inspectors is outrageous, of course, but not exactly surprising, either.
Still, many experts believe the Iranians want to bargain. A recent analysis from Samuel M. Hickey of the Center for Arms Control and Non-Proliferation and Manuel Reinert ofAmerican University concludes
It remains likely that the hardliners running Iran see a resumption of the Joint Comprehensive Plan of Action, with any concessions and sanctions relief that can be squeezed out of Washington, to be in their best interest. However, negotiations require flexibility and can easily be derailed by existing red lines. The December law was a show of force by hardliners while the Rouhani administration was in office. Hardliners are now in control of the negotiations and are realizing that their maximalist stance is not going to achieve much. Unhappy with the status quo, they would like to see a breakthrough but seem to be hesitating over what strategy to adopt. This has led to a short-term approach that combines radical escalation and very partial compliance. The result, so far, is confusion, delays, and stalemate.

If Raisi and his government stick to maximalist demands — like making sanctions relief irreversible — while moving ahead with their escalatory measures, a return to the deal may soon become impossible. Iran would likely continue to advance its nuclear program, which could lead the United States to retaliate with more punitive economic sanctions. If tensions do escalate, it is possible that Iran could further reduce cooperation with the International Atomic Energy Agency and its nuclear program could be referred back to the United Nations Security Council. At this point, Russia's position on whether Iran had gone too far would become crucial.

The Biden administration's initial optimism about reviving the nuclear deal is rapidly waning. Biden's point man on the issue, Robert Malley, now assesses the future of the deal as "just one big question mark." Senior U.S. diplomats appear set on rejecting any concessions to Iran's escalatory negotiating strategy. As one official said, "If they think they can get more, or give less to return to a deal … it is illusory." Furthermore, the Biden administration will be wary not to waste additional domestic political capital on foreign policy, especially after Afghanistan. According to U.S. Secretary of State Antony Blinken, "We have clearly demonstrated our good faith and desire to return to mutual compliance with the nuclear agreement … The ball remains in Iran's court and we will see if they're prepared to make the decisions necessary to come back into compliance."

This is the right approach. For now, U.S. negotiators should continue to wait and see whether Iran is willing to return to talks in Vienna. Ultimately, compromises on both sides will be necessary. But there are several reasons why it would not make sense to preemptively offer the hardliners a "better" deal. First, Iran is now far from the guidelines of the original deal. Enriching uranium to 60 percent, even if this is in response to an act of sabotage against the Natanz nuclear facility, demonstrates the pursuit of capabilities with no civilian purpose. Second, Washington should not give the hardliners an easy win. Allowing them to use their undemocratic election to accumulate greater leverage would undermine the administration's efforts to promote more moderate interlocutors in Iran. Finally, the better deal Iran wants may not be possible. Tehran would like to see Biden guarantee that a future U.S. president cannot reimpose sanctions. But the nature of American democracy means that this isn't a promise that Biden can make.

Despite all of the obstacles, reviving the nuclear deal should theoretically be easy. Iran wants sanctions relief, and the United States wants constraints on Iran's nuclear program. While both the United States and Iran have accumulated bargaining chips, further escalation is possible, and it will be up to the new Iranian government to decide how to move forward and manage its own domestic politics. There is room for compromise on the timing and sequencing of a return to compliance with the nuclear deal. But hard decisions should be made now before the situation needlessly spirals out of hand.
Despite the harsh criticism it received, at least partly a fault of setting unreasonable expectations, the deal the Obama administration signed was likely the best that could have been hoped for. Iran has all the cards and has every incentive to become a nuclear power, if only a token one. They're a relatively wealthy country with enormous human capital. Keeping them from acquiring 1940s technology is an unreasonable long-term goal.