A Quick Constitution Lesson for Carson
More bigotry in the campaign.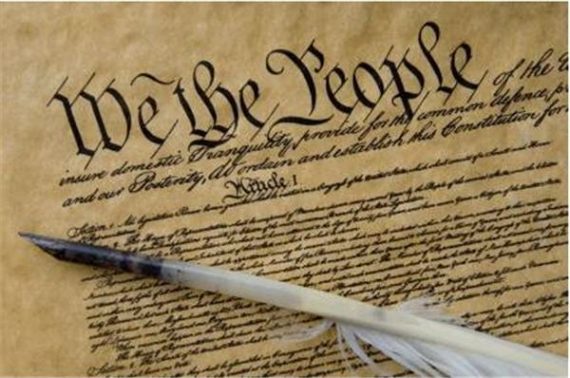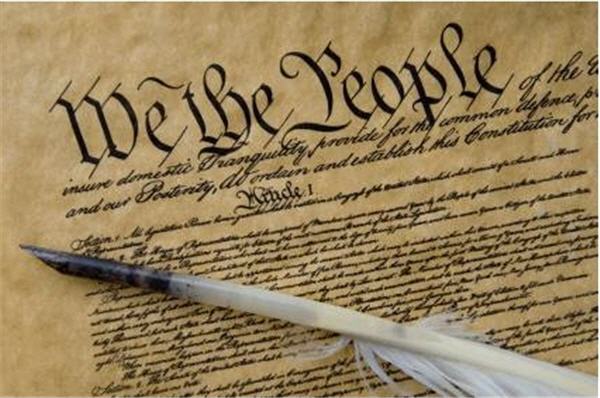 Ben Carson:
Asked whether his faith or the faith of a president should matter, Carson said, "It depends on what that faith is."

"If it's inconsistent with the values and principles of America, then of course it should matter. But if it fits within the realm of America and consistent with the constitution, no problem," he explained, according to a transcript.

Todd then asked Carson, whose rise in the polls has been powered in large part by Christian conservatives, if he believed that "Islam is consistent with the Constitution."

"No, I don't, I do not," he responded, adding, "I would not advocate that we put a Muslim in charge of this nation. I absolutely would not agree with that."
The US Constitution (Article VI):  "no religious Test shall ever be required as a Qualification to any Office or public Trust under the United States."
Now, as a practical matter, no one who does not subscribe, at least vaguely, to Christianity is going to be elected to the presidency.  This is true because of public sentiment and preferences (and because a massive percentage of the US electorate identifies, at least vaguely, with Christianity).   I note this fact simply as that: it is empirically true.  Neither a Muslim nor an atheist or any other religious derivation one can conjure other than Christianity has a shot at the White House.  None of that, however, justifies treating Muslims as if they cannot serve in office because of their faith (or that somehow said faith is un-American–which will come as shock to the millions of Muslims Americans who are law abiding citizens living their lives like everyone else).
Indeed, there are only really two reasons (which are not mutually exclusive) for a candidate such as Carson (or Trump in a different manifestation earlier this week) to engage in this type of discussion:  personal bigotry and/or the cynical manipulation of bigotry in the electorate.
This is just another example of what is shaping up to be one of the more overtly racist/xenophobic campaign seasons we have seen in some time.  First we had (and continue to have) Trump's racism directed towards Mexicans specifically and Latinos more broadly (not to mention some xenophobia in the way he discusses China), but now we have we have a round of generic rhetorical attacks on Muslims which now two candidates are fueling.
This is disturbing, all the more so that these two candidates currently lead the GOP field.
(And, I would note that after events in Irving, TX this week, it would be nice if people who aspire to be leaders would be trying to tamp down bigotry rather than trying to fuel it).