A Thousand Words (and then some) on the Potential for Changing International Relations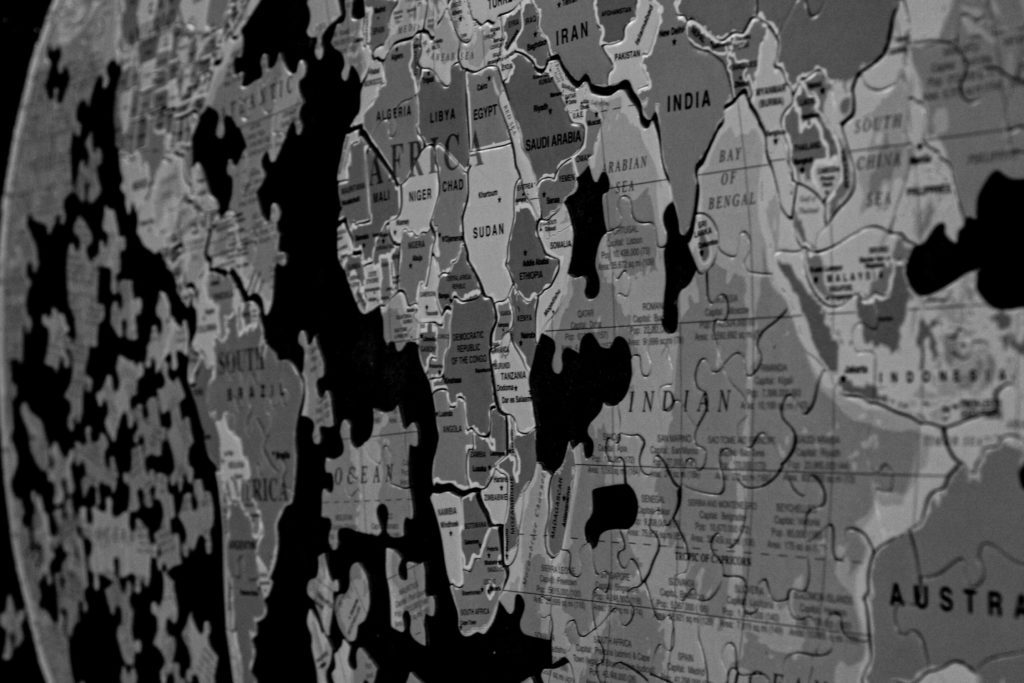 This post is actually about an image (and its implications) that I had intended to write about a while back. It was inspired by a comment on my post about Pompeo's belligerent behavior vis-a-vis Mary Louise Kelly as linked to the fact that we in the US, and especially this administration, are hanging onto events that happened four decades ago (the Iran hostage crisis).
This post is about the fact that it is possible to get over past conflicts and move forward. Let me note that this is not a Kumbaya appeal nor is it an assumption that cooperation (or, simply, non-belligerence) is easy. But rather an attempt to note that the US is more than capable of finding a way to deal with a former adversary. Indeed, finding ways to cooperate (trade, communication, interchange) is a more efficacious route than violence.
In the comment in question, a contrast was raised between Vietnam and Iran and the distance between the end of the Vietnam war and normalization of relations versus the distance between the Iran Hostage Crisis and now.
The answer to that question is as follows. Saigon fell on April 30, 1975. Formal diplomatic relations were restored in July of 1995 (the final embargo, affecting the sale of arms to Vietnam, was lifted in 2016). So, for all practical purposes, the US was able to deal with Vietnam a mere two decades after the end of the war, but while twice that much time has passed we are still hearkening back to the hostage crisis as a reason to maintain a belligerent posture towards Iran (and yes, I know that isn't the only reason).
Still, here is Trump earlier this month:
And Pompeo cited "they held American hostages in our embassy in Tehran" as part of the reason for our Iran policy.
To put this is context, the US government reports 58,220 American died in the war. There are various estimates of Vietnamese deaths ranging up to 3,000,000. A demographic study in 1995 put the figure at about 1,000,000.
And yet, somehow, Americans and Vietnamese how found a way to reconcile. And, I would note, we did so without the US winning a military conflict with Vietnam (quite the opposite) and with Vietnam still governed by the Communist Party of Vietnam.
Indeed, I visited Vietnam for the first time back in October, where I felt thoroughly welcomed. My Photo for Friday on October 18th and 25th were from My Khe beach in Da Nang (aka, "China Beach"). That which was once the initial landing site of US troops is now lined with luxury hotels and upscale restaurants and bars.
Indeed, my university has had successful partnerships with several Vietnamese universities for almost twenty years with partnerships with schools in Saigon, Hanoi, and Da Nang.
So, let me throw out another quick 1,000 words:
I took this from backstage right before a graduation ceremony of students in the US degree program that we have at Hanoi University of Technology (HUST). Roughly 25 business administration and computer science students earned their Troy University diplomas that day. We see here the bust of Ho Chi Minh, the hammer and sickle, the red star, and the US flag across the stage.
Even a modicum of historical understanding is enough to understand how fascinating the contents of the photo are (and how weirdly contradictory at first glance). If all those symbols can coexist in a positive context, then there is hope for dialog and constructive engagement, even between the US and Iran.
I participated in two such graduations (the other for a similar program at Vietnam National University) as well as an induction ceremony for a new intake of students. At each the national flags of the US and Vietnam were on display and the national anthems of both countries were played.
Clearly, the end of the Cold War allowed the normalization of relations with Vietnam in a way that is not at all applicable to Iran. Nonetheless, the JCPOA represented a possible way closer to a thaw than the current "maximum pressure campaign" does. Further, the US's track record on regime change is pretty abysmal, especially in Gulf region.
If the Vietnamese can move past the death and destruction the US visited upon them, and the US can avoid a grudge over 58,000 fatalities in that war, perhaps we can move past 52 hostages taken over forty years ago. I say this knowing that US actions have cause Iranian injury and death and vice versa over time.
Perhaps letting go of the hurts from ~40 years ago would be a good start (no to mention coming to terms with our involvement in the 1953 coup and the resultant rule of the Shah, who was no saint).
I know that the cross application of interstate outcomes is limited. The conditions for US normalization with Vietnam is a different thing than with Iran. But by the same token, the gulf between the US and Vietnam was actually quite a bit larger than the one between the US and Iran. A good way to start bridging that gap would be to try and move on from event from four decades ago.