Abraham Lincoln, 150 Years Later
150 years later, Abraham Lincoln continues to inspire us.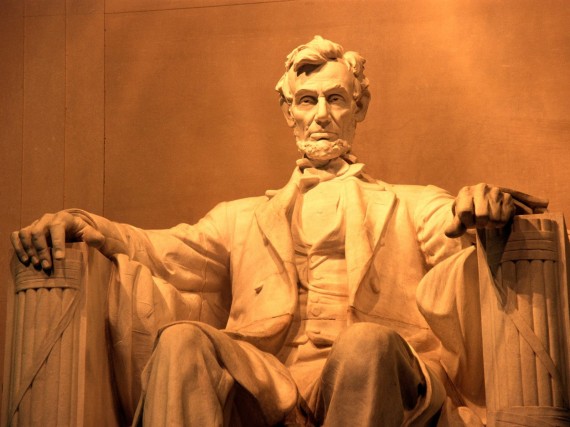 I have not written as much about the sesquicentennial of the Civil War over the past four years as I thought I would, but given the fact that today marks the 150th anniversary of the day that Abraham Lincoln died after having been shot at Ford's Theater the night before, I figured it was appropriate to make at least some commemoration of the date. When I saw that the anniversary of Lee's surrender at Appomattox was approaching, I started thinking about writing something profound about our nation's greatest conflict and how it continues to reverberate today at both a political and cultural level even today, and perhaps I will get around to putting those thoughts into words at some point. At the same time, though, there has been so much written about the Civil War that I'm not sure that anything I could say that would add anything insightful.
That's the point at which my thoughts turned to our 16th President. For those of us who are troubled by the idea of an activist and President who ignores Congress and, at times, the Courts, his legacy isn't a perfect one. After all, there never was a formal declaration of war against the Confederacy, Lincoln himself assumed powers that clearly aren't granted to the President under the Constitution, and he ignored the Courts when they contradicted him on issues such as habeus corpus. At the same time, one cannot deny that Lincoln faced a crisis that no other President before or since has even had to contemplate and, while he may have overreacted in some cases, and while he certainly made mistakes in others, he nonetheless skillfully guided the United States through a horrible period. Additionally, while it's true that, at the beginning of his Presidency Lincoln was not necessarily dedicated to the abolition of slavery in the South, he did eventually come to see that it was the only viable option. Moreover, even though he once suggested that freed slaves should be repatriated to Africa, in the final public speech of his life he openly advocated voting rights for African-Americans. One of the people who was present for that speech was John Wilkes Booth, and when he heard that statement he vowed that Lincoln would not live. Sadly, he was able to succeed in that mission.
Those are just some thoughts I had, but as I thought about it, I couldn't think of anything better to say about Lincoln than the poem that Walt Whitman wrote in the aftermath of his death.
O Captain! my Captain! our fearful trip is done,
The ship has weather'd every rack, the prize we sought is won,
The port is near, the bells I hear, the people all exulting,
While follow eyes the steady keel, the vessel grim and daring;
But O heart! heart! heart!
O the bleeding drops of red,
Where on the deck my Captain lies,
Fallen cold and dead.
O Captain! my Captain! rise up and hear the bells;
Rise up—for you the flag is flung—for you the bugle trills,
For you bouquets and ribbon'd wreaths—for you the shores a-crowding,
For you they call, the swaying mass, their eager faces turning;
Here Captain! dear father!
This arm beneath your head!
It is some dream that on the deck,
You've fallen cold and dead.

My Captain does not answer, his lips are pale and still,
My father does not feel my arm, he has no pulse nor will,
The ship is anchor'd safe and sound, its voyage closed and done,
From fearful trip the victor ship comes in with object won;
Exult O shores, and ring O bells!
But I with mournful tread,
Walk the deck my Captain lies,
Fallen cold and dead.
There's really not much more to say.