Academia's Liberal Bias
Yet another study finds conservatives wildly underrepresented in higher education.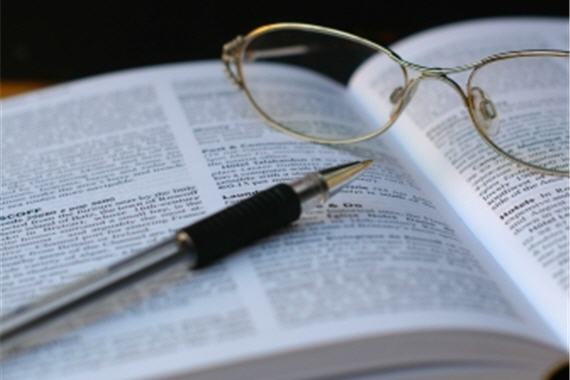 University of Virginia social psychologist Jonathan Haidt polled the attendees at the Society for Personality and Social Psychology's conference and found remarkable bias.
He polled his audience at the San Antonio Convention Center, starting by asking how many considered themselves politically liberal. A sea of hands appeared, and Dr. Haidt estimated that liberals made up 80 percent of the 1,000 psychologists in the ballroom. When he asked for centrists and libertarians, he spotted fewer than three dozen hands. And then, when he asked for conservatives, he counted a grand total of three.

"This is a statistically impossible lack of diversity," Dr. Haidt concluded, noting polls showing that 40 percent of Americans are conservative and 20 percent are liberal. In his speech and in an interview, Dr. Haidt argued that social psychologists are a "tribal-moral community" united by "sacred values" that hinder research and damage their credibility — and blind them to the hostile climate they've created for non-liberals.

"Anywhere in the world that social psychologists see women or minorities underrepresented by a factor of two or three, our minds jump to discrimination as the explanation," said Dr. Haidt, who called himself a longtime liberal turned centrist. "But when we find out that conservatives are underrepresented among us by a factor of more than 100, suddenly everyone finds it quite easy to generate alternate explanations."

[…]

The politics of the professoriate has been studied by the economists Christopher Cardiff and Daniel Klein and the sociologists Neil Gross and Solon Simmons. They've independently found that Democrats typically outnumber Republicans at elite universities by at least six to one among the general faculty, and by higher ratios in the humanities and social sciences. In a 2007 study of both elite and non-elite universities, Dr. Gross and Dr. Simmons reported that nearly 80 percent of psychology professors are Democrats, outnumbering Republicans by nearly 12 to 1.

The fields of psychology, sociology and anthropology have long attracted liberals, but they became more exclusive after the 1960s, according to Dr. Haidt. "The fight for civil rights and against racism became the sacred cause unifying the left throughout American society, and within the academy," he said, arguing that this shared morality both "binds and blinds."

"If a group circles around sacred values, they will evolve into a tribal-moral community," he said. "They'll embrace science whenever it supports their sacred values, but they'll ditch it or distort it as soon as it threatens a sacred value." It's easy for social scientists to observe this process in other communities, like the fundamentalist Christians who embrace "intelligent design" while rejecting Darwinism. But academics can be selective, too, as Daniel Patrick Moynihan found in 1965 when he warned about the rise of unmarried parenthood and welfare dependency among blacks — violating the taboo against criticizing victims of racism.

"Moynihan was shunned by many of his colleagues at Harvard as racist," Dr. Haidt said. "Open-minded inquiry into the problems of the black family was shut down for decades, precisely the decades in which it was most urgently needed. Only in the last few years have liberal sociologists begun to acknowledge that Moynihan was right all along."
That the university professoriate, particularly at elite institutions, is radically more liberal than the society at large is undisputed. The causes for the phenomenon are hotly debated.
Presumably, Haidt's assertion that this lack of diversity skews research findings — and even acceptable topics for research — is more controversial. But it shouldn't be. After all, it's widely accepted within the academy, particularly the social sciences, that the longtime domination of the field by white males had that effect.
But it's far from clear what to do about it. Women and racial minorities were actively discriminated against while the bias against conservatives is subtle and largely unconscious. Indeed, the fact that their professors are liberals who show disdain for conservative values doubtless discourages conservatives from pursuing the academic career path.
Should there be active outreach to conservatives? Maybe, although I'm dubious. Should liberal professors undergo sensitivity training in order to learn not to offend conservative students? Probably not.
So, this may be another in a long line of things that fall into the category, identified by Shimon Peres and popularized by Donald Rumsfeld, "If a problem has no solution, it may not be a problem, but a fact, not to be solved, but to be coped with over time."
UPDATE:  This topic has been around a long time.  See these related posts from the archives: