Smug Liberals, Conservative Trolls, and Jake Tapper
Two seemingly contradictory essays out today highlight the exhausting political conversation environment.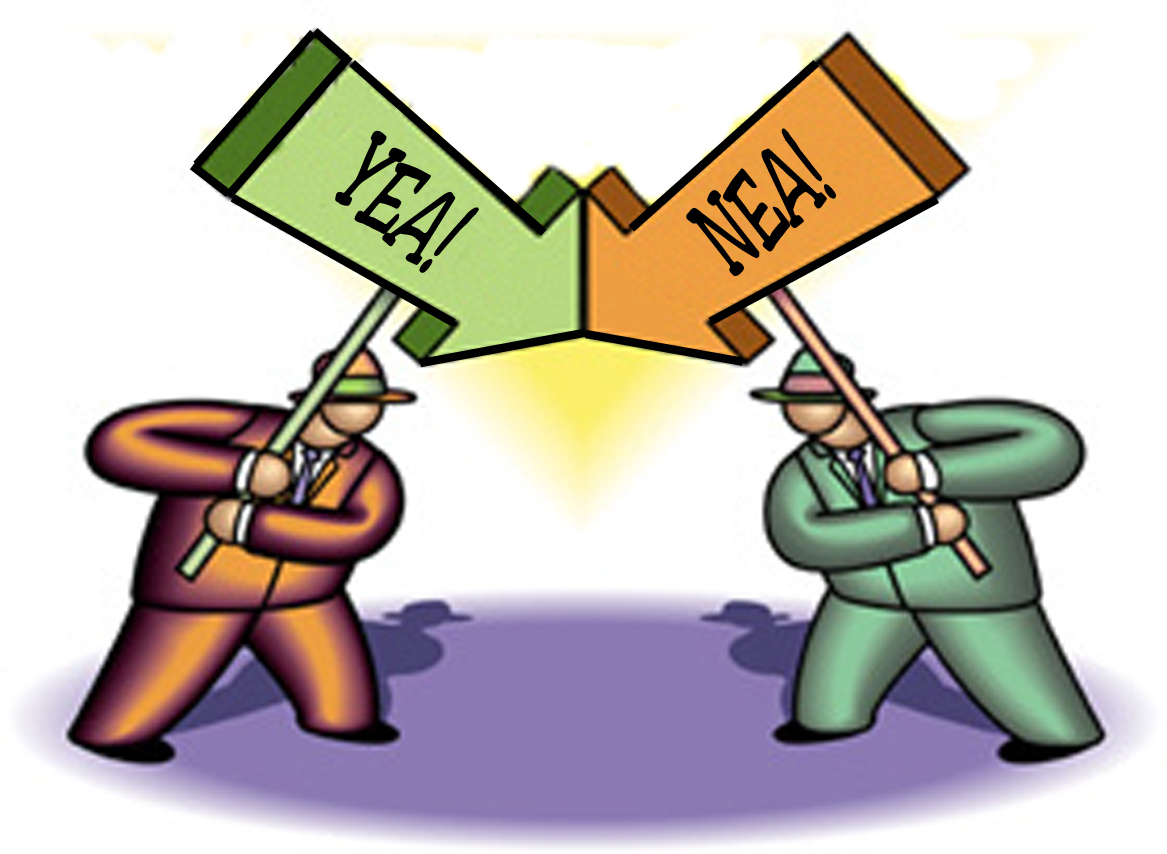 Apropos the conversation going on in the "To Ban or Not to Ban" thread, two seemingly contradictory essays out today highlight the exhausting political conversation environment. Reason editor Katherine Mangu-Ward argues in a piece for the NYT Sunday Review (yes, it's Friday) titled "When Smug Liberals Met Conservative Trolls" that conversation is impossible because nobody is willing to listen anymore. Meanwhile, Graham Vyse explains for the New Republic "Why (Almost) Everyone Likes Jake Tapper" regardless of their ideological or party alignment.
Mangu-Ward's setup:
Modern American political discourse can seem disjointed to the point of absurdism. But the problem isn't just filter bubbles, echo chambers or alternative facts. It's tone: When the loudest voices on the left talk about people on the right, it is with an air of barely concealed smugness, quick to declare them either beyond the pale or dupes of their betters. Right-wingers, for their part, increasingly respond with a churlish "Oh yeah? Hold my beer" and then double down on whatever politically incorrect sentiment brought on the disdain in the first place.

Two terrible tendencies now feed off each other, growing stronger every day: the more smugness, the more satisfying to poke holes in it; the more toxic the trolling, the greater the sense of moral superiority. The result: an odoriferous stew of political rhetoric that is nearly irresistible to those on the inside and confusingly abhorrent to those on the outside.

The explosion of the smugs-vs.-trolls phase of our political discourse is traceable to a now infamous 2004 confrontation between Jon Stewart and Tucker Carlson in the waning days of "Crossfire," in which Mr. Stewart, a comedian, dropped his jester's mask and accused Mr. Carlson and his ilk of undermining serious discourse with their partisan feuding and made-for-TV talking points. "Stop hurting America," was his specific request. Mr. Carlson sputtered and fumed; it was generally agreed that Mr. Stewart won the day.

Around the same time, New York University psychologist Jonathan Haidt was formulating a theory about why liberals and conservatives have such a hard time productively conversing. After mucking around in a lot of survey data, he came up with this basic idea: Liberals and people of the left underpin their politics with moral concerns about harm and fairness; they are driven by the imperative to help the vulnerable and see justice done. Conservatives and people of the right value these things as well but have several additional moral touchstones — loyalty, respect and sanctity. They value in-group solidarity, deference to authority, and the protection of purity in mind and body. To liberals, those sincerely held values can look a lot like, in Dr. Haidt's words, "xenophobia, authoritarianism and Puritanism." This asymmetry is the fountainhead of mutual incomprehension and disdain.
That bridges to this:
For many on the right, the real lesson of the Stewart-Carlson exchange was "Do as I say, not as I do." Mr. Stewart urged sincerity and good-faith efforts at dialogue when lecturing Mr. Carlson but practiced the opposite when it suited him. Mr. Stewart's smugness was itself a form of trolling. And conservatives, no matter what liberals might think of them, are not stupid. The clear lesson was if you want to win, stop being the debate team kid in the bow tie and start being the class clown who gives that guy a wedgie.

Mr. Stewart has since retired from the ring, having successfully replicated himself a dozen times over on every channel, each copy smugger than the last. But Mr. Carlson, too, has triumphed. He now hosts one of the top-rated shows on Fox News, where he has become a shouty populist version of his former mini William F. Buckley Jr. persona — much closer to the trollish partisan Mr. Stewart accused him of being than he ever was in his "Crossfire" days.
The piece loses steam after that and offers only vague hope that a solution is possible. Yet, in the midst of all this is our man Tapper.
In this era, consensus journalists—those who are respected across America's partisan divide—are not supposed to exist. And yet, Tapper has become perhaps the most widely praised journalist working in TV today.

Shannon Watts, the founder of Moms Demand Action for Gun Sense in America, calls him "one of the most exemplary journalists working today in America." Joe Walsh, a former Republican congressman from Illinois and ardent defender of gun rights, said, "He and I probably disagree on damn near every issue. But having said that, I don't think there's anybody more fair and objective in what we call the mainstream media." Bari Weiss, an editor and writer for the New York Times opinion section, told me Tapper is "one of the few people who's generally watched and respected, at least in my world, by people across the political spectrum." And Shapiro called Tapper "a definite rarity" among cable news hosts.

He's even won over libertarians. "Tapper is the only person who, when I see him on TV, I stop to listen no matter what," said Nick Gillespie, an editor at large at Reason magazine. "He forces people who think Sheriff Scott Israel is a good guy to face up to the fact that Israel is kind of full of shit, and he pushes Dana Loesch and the NRA to really explain their contradictions when it comes to recently stated ideas about gun policy. I mean, I'm a libertarian, so I hesitate to say anything is a public service, but that's kind of a great public service he's doing."

How did Tapper pull this off?
From there, the essay gets sidetracked with folksy biography rather than a direct answer to the question. Eventually, it gets back on point:
What really makes this the Tapper Moment, though, is not his growing fame and viral interviews. It's the breadth of the respect he's earned, and how he's wielding it in the age of Trump. Because while he's tough on conservatives and liberals alike, he doesn't engage in bothsidesism. As Tapper said to Maher, "I've never really seen this level of falsehood, just quantitatively."

"It's a terrible conundrum you're in," Maher lamented, "because the more you call it out, the more his fans say you're being biased…. Because everything is so politicized, there is no truth for anybody left, and so the more you actually do your job well, the more you're not given credit by the people you actually need to convince."

"I refuse to buy into that paradigm," Tapper shot back, "because the truth of the matter is there's no bias when it comes to facts and there's no bias when it comes to decency. It is empirically indecent to make fun of the disabled. You don't have to be a Democrat or a Republican or an independent or, whatever, a socialist, a libertarian—that's just indecent. My children know better than that."

Truth and decency are running themes in Tapper's work. "The great discomfort for journalists is that, if a president declares war on truth, those who try to stand by truth and defend her are then labeled partisans and biased. We're not supposed to be fighters on the battlefield," he said in a speech at the Canadian Journalism Foundation Awards in June. "We're not the opposition to President Trump. We're not the resistance. We're trying to figure out the way to cover this new world, however, where fact and decency often seem to mean so little. And I do think we as journalists need to defend fact and decency."

Quotes like these make clear that Tapper is simultaneously an innovator and a throwback of sorts: tough but fair, aggressively non-partisan, and determined to separate fact from fiction, all with a healthy whiff of moralism. Perhaps that's why he has been repeatedly compared to Edward R. Murrow. But Washington Post media critic Erik Wemple sees shades of a more recent TV newsman in Tapper. "He's kind of a less glib, less verbose version of Tim Russert," Wemple said, referring to the Meet the Press host who died in 2008.
But, while that may be why intellectuals and fellow journalists respect Tapper, it doesn't really answer the title question. Part of the problem is that the old Daniel Patrick Moynihan aphorism, "Everyone is entitled to his own opinion, but not to his own facts," has ceased to be true. We've created an information environment where both sides actually do have their own facts. (Although the problem has become decidedly tilted to the Right: continued belief in some core positions, such as climate change and evolution denialism essentially require a rejection of the scientific method, if not science itself.) So, a commitment to facts can't explain it.
This may be part of it:
"I just have never thought one ideology holds all the answers to everything, and so it's probably more just that I don't close off people's ideas just because one Twitter mob hates them."

Not that Tapper disdains Twitter; rather, he immerses himself in the conversation there, interacting with his sources, guests, and audience. "He is fully engaged in where media is now, in a way that I don't think any other anchor is," Gillespie said. "He understands that the new media landscape is that the host or the anchor or the star of the show is much closer to his audience now than he ever was, and you need to engage them. The best way to engage them is by being honest and open, admitting mistakes with a graciousness that is rare among journalists."

"Jake Tapper has always offered a seat—when others do not offer a seat at table—for someone from the progressive moment," said Nomiki Konst, an investigative reporter for The Young Turks and prominent Bernie Sanders supporter. "That's not just a strategic move. He and his team will reach out and ask questions. They want to understand what's happening on the ground. That's reporting. They're doing their work. They're doing their job."
But being open to ideas from all sides, while perhaps fair, tends to alienate everyone. Ronald Reagan's axiom, "The person who agrees with you 80 percent of the time is a friend and an ally—not a 20 percent traitor" seems quaint in the modern environment. Indeed:
This is not to say that Tapper is respected by all. "When I go on the radio and I have something good to say about a Jake Tapper," Walsh said, "99.9 percent of my listeners will jump on my head. When I tweet something fairly objective or positive about him, I'll get hammered by my side." Fox News host Sean Hannity once dubbed him "fake Jake." Breitbart calls him "Fake Tapper." And he's criticized by some on the left, too. Shareblue writer Oliver Willis tweeted last month that Tapper "regularly punches left and elevates near-meaningless nonsense to keep righties off his back," calling it "silly."
What's silly is pretending that Tapper hasn't taken a side:
But Tapper says he's clear-eyed about where the threat to truth and decency is coming from. "It's far more prevalent on the right," he told me. "Of course it is. It's being led by the president of the United States and his enablers and supporters. There's no equivalence. And please put this in, because it's so tiresome when I tweet something about Louis Farrakhan, just reporting on things he said that were just empirically anti-Semitic, and people act as though I'm making an equivalence. I'm not making an equivalence. There's no equivalence. Louis Farrakhan has not a fraction of the power President Trump has and I'm not saying otherwise."
He's right on that score—and yet also right to call out Farrakhan. It's not that hard.
The bottom line, though, is that (almost) everyone doesn't like Tapper. To the extent they know who he is, I'd guess most Trump supporters don't much care for him. But, because he's smart, fair, and funny, Tapper is pretty well-liked among the intellectual class. That's hardly everyone.
As to Mangu-Ward's piece, I don't know that anything has eroded Haidt's analysis. It's just that, fourteen years later, it's even harder to have a reasonable conversation with Twitter, Facebook, and various 24/7 media outlets giving a bigger megaphone to the most obstreperous voices. Not to mention the bully pulpit of the White House.