Air Force One For Sale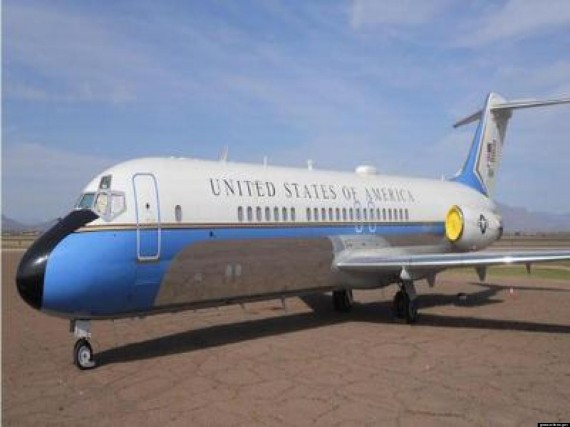 No, they're not selling President Obama's plane out from under him, but the General Services Administration is offering for sale a plane that served as Air Force One for about three decades:
The General Services Administration listed a plane that once served as Air Force One on its federal auction website, and bidding begins May 15.

The McDonnell Douglas DC9-32 with tail number N681AL is currently housed in Phoenix, Arizona, and GSA is offering potential bidders on-site inspections by appointment. The plane shows the distinctive blue and white paint job designed with direction from First Lady Jacqueline Kennedy, according to The Hill.

"In the thirty years this aircraft was assigned to the 89th Airlift Wing (Feb 1975-Sep 2005) it flew Presidential missions, Vice President, First Lady, Cabinet Secretaries (Secretary of State, Secretary of Defense, others), Chairman Joint Chiefs of Staff, U.S. Senators, U.S. Representatives, Four-Star Generals, Admirals, Foreign Heads of State and other foreign dignitaries," the GSA says on the auction page.
Sadly, I'm pretty sure they've already removed all of the cool technology.