Al Jazeera Buys Al Gore's Current TV
Arab news giant Al-Jazeera is buying Al Gore's failing Current TV network, hoping to get a bigger presence in the US cable market.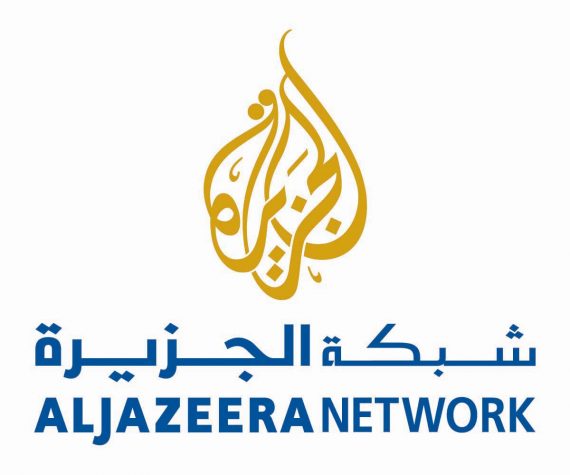 Arab news giant Al-Jazeera is buying Al Gore's failing Current TV network, hoping to get a bigger presence in the US cable market.
NYT ("Al Jazeera Seeks a U.S. Voice Where Gore Failed"):
Al Jazeera, the pan-Arab news giant, has long tried to convince Americans that it is a legitimate news organization, not a parrot of Middle Eastern propaganda or something more sinister.

It just bought itself 40 million more chances to make its case.

Al Jazeera on Wednesday announced a deal to take over Current TV, the low-rated cable channel that was founded by Al Gore, a former vice president, and his business partners seven years ago. Al Jazeera plans to shut Current and start an English-language channel, which will be available in more than 40 million homes, with newscasts emanating from both New York and Doha, Qatar.

For Al Jazeera, which is financed by the government of Qatar, the acquisition is a coming of age moment. A decade ago, Al Jazeera's flagship Arabic-language channel was reviled by American politicians for showing videotapes from Al Qaeda members and sympathizers. Now the news operation is buying an American channel, having convinced Mr. Gore and the other owners of Current that it has the journalistic muscle and the money to compete head-to-head with CNN and other news channels in the United States.

Al Jazeera did not disclose the purchase price, but people with direct knowledge of the deal pegged it at around $500 million, indicating a $100 million payout for Mr. Gore, who owned 20 percent of Current. Mr. Gore and his partners were eager to complete the deal by Dec. 31, lest it be subject to higher tax rates that took effect on Jan. 1, according to several people who insisted on anonymity because they were not authorized to speak publicly. But the deal was not signed until Wednesday.
The move is a windfall for Gore. Surely, Current isn't worth nearly $500 million as a pure business proposition; it's a badly failed network. But the Qatar government has plenty of money and $500 million is cheap if it buys a spot in most American homes. Alas, there's a wee snag:  Al Jazeera is quite controversial, viewed by some (incorrectly) as a propaganda network for Islamist radicals, and some carriers might balk.  Time-Warner  has already announced that it'll drop the channel.
Time Warner Cable pulled the plug on Current TV just hours after news of the cable channel's sale to Al Jazeera became official.

"This channel is no longer available on Time Warner Cable," read an on-screen message where Current TV used to be found.

Al Jazeera took a major step into the U.S. cable market Wednesday by acquiring beleaguered Current TV and announcing plans for a U.S.-based news network to be called Al Jazeera America. But while the new channel will soon be available in 40 million households, Al Jazeera faced a setback when Time Warner Cable — which reaches 12 million homes — announced it was dropping the low-rated Current, which occupied a spot that could have been switched to Al Jazeera America.

Joel Hyatt, who co-founded Current TV with former Vice President Al Gore, told staff in a Wednesday night memo that Time Warner Cable "did not consent to the sale to Al Jazeera."

"Consequently, Current will no longer be carried on TWC," Hyatt wrote. "This is unfortunate, but I am confident that Al Jazeera America will earn significant additional carriage in the months and years ahead."
Interestingly, Time Warner already has the rights to broadcast Al Jazeera English but doesn't do so.
In the interests of full disclosure, I've appeared on both the Arabic and English Al Jazeera networks. I'm by no means a regular viewer of AJE, even though it's available to me via DirecTV; I just don't watch much cable news. The exception was during the height of the Arab Spring, particularly the events that led to Hosni Mubarak's ouster in Egypt. As HuffPo's Michael Calderone notes, AJE ran circles around its competitors in its coverage:
Al Jazeera English received awards and acclaim for its comprehensive coverage of the Arab Spring protests in 2011, yet it has still faced an uphill battle in gaining cable distribution in the U.S., likely due to lingering fears of anti-American programming raised in the George W. Bush years. The Bush administration condemned Al Jazeera for its Arabic-language network's coverage of the Iraq War and broadcasting of al Qaeda tapes, even targeting its headquarters in Baghdad during the Iraq War. Perceptions that the news organization, which is funded by Qatar's government, is anti-American continue even as U.S. political leaders such as Secretary of State Hillary Clinton and Sen. John McCain (R-Ariz.) have praised the network's reporting abroad.

While major U.S. cable companies have refused to carry the network, it has made some progress in getting Al Jazeera English in front of American viewers. For instance, the Al Jazeera English broadcast is currently carried in New York City over the RISE network (Ch. 92), even though it doesn't have its own place on the dial.
It'll be interesting to see what Al Jazeera America becomes. My guess is that it will never be a major player in the US market, which is simply too saturated with news outlets and unlikely to turn to suspicious foreign networks in any event.