Alabama School Shooting Kills 17-Year-Old Girl
Witnesses say another student was "showing off his gun."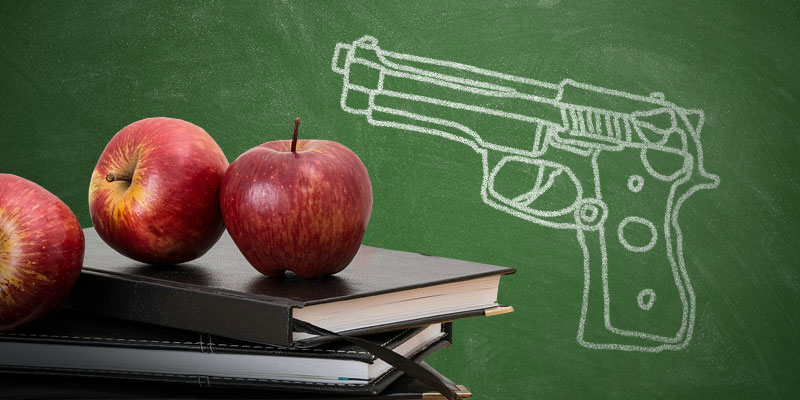 WaPo ("Alabama school shooting leaves one student dead, another teen injured"):
One student was killed and another teen was injured when a gun discharged at an Alabama high school Wednesday in what police described as an accidental shooting.

The incident took place at Huffman High in Birmingham between 3:15 and 3:30 p.m., and sparked a brief lockdown at the school, according to police and school officials. Birmingham Police Chief Orlando Wilson said the shooting left a 17-year-old girl dead and a 17-year-old boy wounded.

"At this particular time, we're considering it accidental until the investigation takes us elsewhere," the chief said at an evening news conference. He would not say if the suspected shooter was a student, but added: "It's not a situation where someone from the outside came into the school."
AL.com ("Huffman High School shooting: Courtlin Arrington killed; Birmingham police question injured teen"):
A Huffman High School senior was killed and another injured when gunfire erupted inside a classroom at the east Birmingham school Wednesday afternoon.

Killed was a 17-year-old girl who was going to graduate in May, had already been accepted into college and had dreams to become a nurse. "We're not just talking about some person, we're talking about losing a part of our future," said Birmingham Mayor Randall Woodfin. "Our hearts are heavy."

She was identified on multiple social media accounts as Courtlin Arrington. However, her name was not confirmed by authorities because officials said some of her family had not yet been notified.

Arrington was given CPR at the scene and en route to the hospital, but the efforts to revive her failed.

Also wounded in the shooting was a 17-year-old boy, a junior and member of the football team. Both were rushed to UAB Hospital in separate Birmingham Fire and Rescue Service trucks.

The boy was initially said to be critically injured, but hospital officials by 7:30 p.m. said he was seen in the emergency department and was no longer at the hospital. He was shot in the leg, and was later questioned at police headquarters. About an hour earlier, a woman at the police station who said she was the boy's mother, said she had not been told his condition, but she did not believe he had a gun.

[…]

Police said at least two shots were fired but are still trying to sort out a timeline of events and what led to the gunfire. The gun used in the shooting was recovered from inside the school and Acting Birmingham Police Chief Orlando Wilson said they still believe the shooting may have been accidental.

[…]

Sources said a male student was "showing off" his gun when it discharged, striking the female student. He then accidentally shot himself as he was putting the gun away, according to sources. Police officials did not confirm that account, or any of the other stories making the rounds.

"We're not saying he shot her, we're not saying he didn't shoot her," the chief said. "We're asking those questions ourselves so we can determine exactly what happened."

The chief said he had not been told of any kind of argument, fight or struggle preceding the shooting incident.
While there are many arguments against arming the public as a defense against relatively rare spree shootings, the strongest is illustrated by this case: the multiplication of the likelihood of tragic accidents. One promising young life has been lost and another forever scarred with guilt.