All 9 Wounded at Empire State Building Shot By Police
New York's police commissioner admits that his officers recklessly wounded 9 innocent bystanders at the Empire State Building yesterday.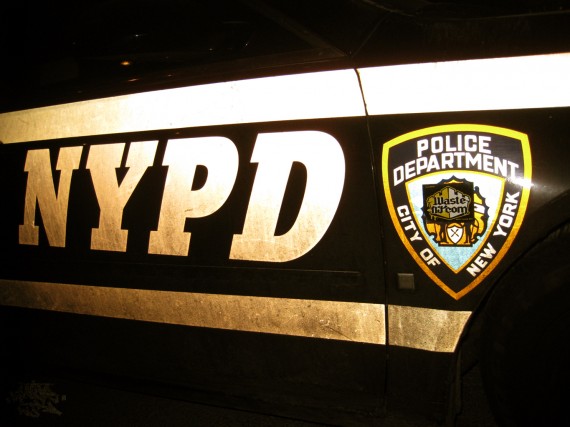 New York's police commissioner admits that his officers recklessly wounded 9 innocent bystanders at the Empire State Building yesterday.
CNN ("Police: All Empire State shooting victims were wounded by officers"):
All nine people injured in Friday's shooting in front of the Empire State Building were wounded by police gunfire, New York Police Commissioner Ray Kelly told reporters Saturday.

The officers unloaded a total of 16 rounds at a disgruntled former apparel designer, killing him after he shot and killed a co-worker and engaged in a gunbattle with police, authorities have said.

Police said an investigation is under way after one officer shot nine rounds while another shot seven. Three victims suffered gunshot wounds, while the remaining six were hit by fragments.

[…]

"We have on tape the perpetrator pulled his gun out and tried to shoot at the cops," Mayor Michael Bloomberg said Friday. "Whether he got off any bullets or not, to be determined."

Kelly had said the bystanders were not hit directly by police, but rather the officers' struck "flowerpots and other objects around, so … their bullets fragmented and, in essence, that's what caused the wounds."

Six of the wounded were treated and released at hospitals by Friday evening, while three others remained hospitalized, Kelly said.
NYT ("Decision by 2 Officers to Open Fire in Busy Midtown Leaves Bystanders Wounded"):
As the two officers confronted a gunman in front of the Empire State Building on a busy Friday morning, they had to make a snap decision: Do they open fire in the middle of Midtown?

From a distance of less than 10 feet, the officers, Craig Matthews and Robert Sinishtaj, answered in unison; one shot nine times and the other seven.

Investigators believe at least 7 of those 16 bullets struck the gunman, said Paul J. Browne, the Police Department's chief spokesman. But the officers also struck some, if not all, of the nine bystanders who were wounded.

This was the second time in two weeks that the police were involved in a fatal shooting in Midtown; on Aug. 11, two officers fired 12 shots at a knife-wielding man after he escaped arrest in Times Square.

The Patrol Guide prohibits officers from firing their weapons if, "in their professional judgment, doing so will unnecessarily endanger innocent persons."

Mr. Browne said that in Friday's shooting, the two officers had taken account of their surroundings before firing, as they are trained to do. Video surveillance footage, Mr. Browne said, shows that most of the wounded bystanders were closer to the Empire State Building, while the shooter was near the curb.
The NYPD is among the best trained general police departments in the world. They were also, of course, among the first responders whose heroic actions saved countless lives in the Twin Towers on 9/11. But firing off sixteen bullets in a crowded area smacks of panic and poor fire discipline. Whether the bystanders were hit by poorly aimed shoots or by shrapnel is almost immaterial; police have a duty to exercise extreme caution when civilians are in danger.