All North Korean Men Must Get Kim Jong Un Haircuts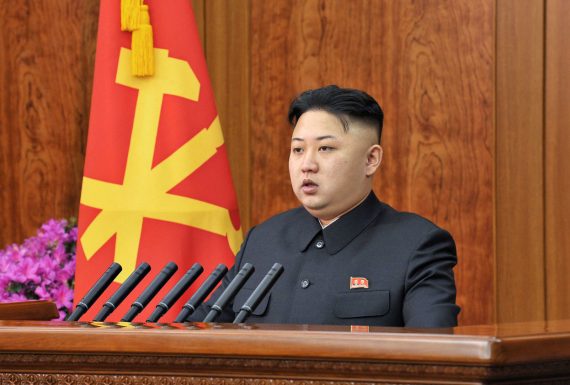 As if things weren't already bizarre in North Korea, the BBC reports that all men in the country are now required to get a haircut identical to that of leader Kim Jong Un:
Men in North Korea are now required to get the same haircut as their leader Kim Jong-un, it is reported.

The state-sanctioned guidelines were introduced in the capital Pyongyang about two weeks ago, media reports say. It is now being rolled out across the country – although some people have reservations about getting the look.

"Our leader's haircut is very particular, if you will," one source tells Radio Free Asia. "It doesn't always go with everyone since everyone has different face and head shapes." Meanwhile, a North Korean now living in China says the look is actually unpopular at home because people think it resembles Chinese smugglers. "Until the mid-2000s, we called it the 'Chinese smuggler haircut'," the Korea Times reports.

It seems that haircuts have been state-approved in North Korea for some time – until now people were only allowed to choose from 18 styles for women and 10 for men. Earlier, North Korea's state TV launched acampaign against long hair, called "Let us trim our hair in accordance with the Socialist lifestyle".
It's easy for us to laugh at the silliness that comes out Pyongyang that stories like this represent, and this is incredibly silly of course, At the same time, though, this is yet another example of just what kind of tyranny the North Korean people have been enduring on a daily basis for the past 69 years.