Allen West: There Will Be No Apology, This Is How We Talk In The Military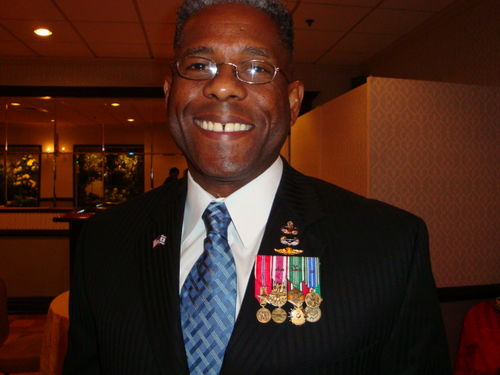 Apparently, Allen West won't be apologizing to Debbie Wassermann-Schultz after all:
Rep. West was on FOX Business Network this morning and was asked whether he'd apologize to his Florida colleague. "That is not happening," he said. "This is a pattern I referred to in that email that goes back to 2010. Finally I think I have the right to stand up and defend my honor and make sure that this type of activity does cease. I sent her a private email, she decided to make it public by releasing it to the news media."

(…)

On whether he would change any of the language he used in the email if he could:

No I wouldn't. There are certain ways we speak in the military and I guess I have not learned the D.C. insider talk that these people are used to. Don't poke me in the chest. That's the bottom line to that exchange."
I will leave it to James Joyner and others of you who have actually served to comment on that last part of West's comment except to say that it's typically been my experience that men in the military, especially officers, typically don't act the way West did in one-on-one conversations with women. Perhaps my perception is incorrect. In any case, West's rhetoric was inappropriate and the fact that he doesn't believe he needs to apologize reflects very badly on him in my opinion.
Here's the video:
H/T: Ben Smith