Democratic Congresswoman: "Obamacare" May Be A Disaparaging Term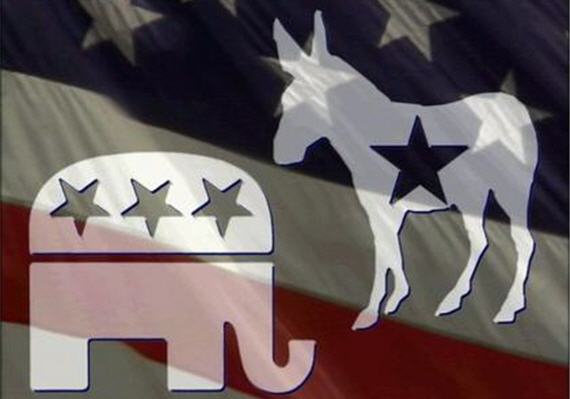 Florida Congresswoman Debbie Wasserman-Schultz suggested last week that the term "ObamaCare" was disparaging and shouldn't be allowed on the House floor:
House Republicans and Democrats started Friday morning's debate over whether to defund last year's healthcare law, and as part of this debate sparred over whether members should be allowed to call that law "ObamaCare."

After two House Republicans called it "ObamaCare," Rep. Debbie Wasserman Schultz (D-Fla.) asked the chairman whether these "disparaging" remarks should be allowed on the House floor.

"That is a disparaging reference to the president of the United States; it is meant as a disparaging reference to the president of the United States, and it is clearly in violation of the House rules against that," she said.
I've found myself referring to the health care reform law in different ways depending on the context or mood of the post I'm writing. Sometimes, it's appropriate to use the legal name of the bill, but as James Joyner pointed out a couple months ago, that's as much a product of political propaganda as the term Obamacare is:
Patient Protection and Affordable Care Act is a great example of propagandistic bill naming.  What heartless bastard could oppose protecting patients?  And who doesn't want care to be affordable?  That the act in question will provide very little in the way of protection and even less to ensure affordability, though, makes it a rather silly name.   And PPACA doesn't exactly roll off the tongue as an acronym or initialism.

ObamaCare, by contrast, is short, memorable, and nonjudgmental.  It has a nice parallelism with Medicare, a very popular program with similar goals, and correctly identifies the president who pushed it through Congress.   And, even as one who opposed Obama's election and the passage of this act, the term "ObamaCare" doesn't conjure up negative imagery.
Indeed. Besides, who could think that "ObamaCare" is disparaging? It's got "Obama" and "Care" in there. Sounds almost complimentary.  So no, Congresswoman Wasserman-Schultz, ObamaCare is not a disparaging term and I, for one, will continue using it.