Amazon 'Controls Everything You Watch'
The tech giant is even more powerful than you think.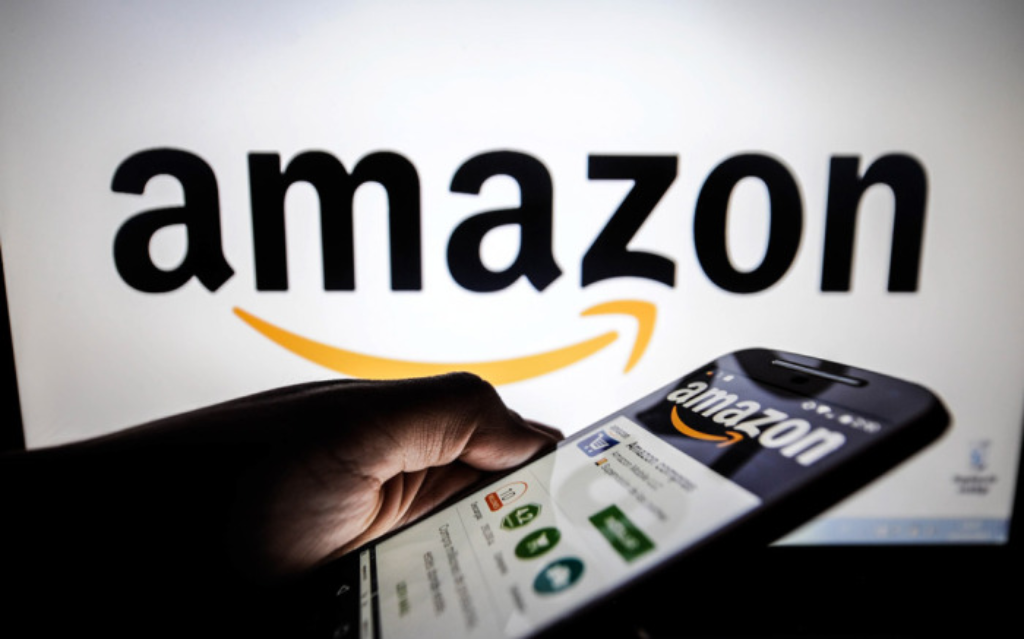 In this morning's post examining President Biden's 'Promoting Competition' Order, I observed that "we've come to the point where a handful of multinational corporations are more powerful than most countries and need to be reined in, if not broken up." David Dayen, the executive editor of The American Prospect, provides an illustrative example in "How Amazon Controls Virtually Everything You Watch." While the title is a skosh hyperbolic, it's a solid analysis of the company's reach.
The report is long but here's the gist:
AWS is the back-end provider for Netflix, Disney+, Hulu, Paramount+, Peacock, HBO Max, Discovery+, and of course, Amazon Prime. As of February of this year, that list includes the top six streaming services in the U.S. by subscribers; Discovery+, which is not on that list, is merging with HBO Max, and Paramount+ didn't launch until March. Just from those top six, 558.8 million U.S. subscribers rely on AWS to get their streaming video.

[…]

And there's more: Studios keep their content libraries in the cloud, and they all have deals with AWS for digital distribution of their theatrical releases, which is how most movie theaters receive and show films these days. AWS also provides movie studios with analytics, security, and other features. Even the mini-majors have these kinds of arrangements, including MGM, which has an existing deal with AWS to "modernize its media supply chain."

And it's not just movies. About 1,600 television channels worldwide rely on AWS, including the FOX, ViacomCBS, and Discovery families of networks.

Here's what all this means. If you are watching a filmed piece of entertainment on any screen—at a theater, at home or on your phone through a digital direct-to-customer stream, on a television network, or on a streaming service, the odds are extremely likely that you're making use of AWS. It has become the backbone of Hollywood.

So Amazon holds two distribution bottlenecks over rival streaming services, TV networks, and movie studios. First, AWS is the primary back-end provider of delivery of media onto people's screens. Second, Prime Video and Fire TV are supplementary distributors of that media, and any network or service wanting to maximize its audience needs to get onto those channels.
Now, I generally like Amazon and Google, almost certainly the largest of the vertically and horizontally integrated tech giants. My family does an inordinate amount of its shopping on Amazon and much of my life is on Google's cloud. Amazon, at least, provides remarkably good customer service and value.
Still, it's undeniable that these firms are incredibly powerful and are using their dominant position to strong-arm competitors. As Biden declared when signing the aforementioned executive order yesterday afternoon, "capitalism without competition isn't capitalism, it's exploitation." That's not some kooky, socialist position. It's a founding principle of capitalism literally going back to Adam Smith's Wealth of Nations.
How is Amazon exploiting its power in this instance?
It's no accident, then, that a problem arises when entertainment companies negotiate to get what is called "carriage" on Amazon and its associated products like Fire TV. The process can be protracted; it took Disney+ months to get carriage on Fire TV, and it only got it when it agreed to reserve a large chunk of ad space for Amazon. But AWS holds another bargaining chip in these negotiations.

Take the HBO Max/Amazon negotiations. Six months passed before the WarnerMedia service broke through last November with carriage on Fire TV. But the cost of carriage was that WarnerMedia had to extend its existing AWS contract. It's like a deal between a consumer and cellphone provider where they get a new phone if they extend the cellphone contract a couple of years. That's good for the consumer, but really good for the company locking in the subscriber; AWS getting WarnerMedia locked up for more years entrenches its monopoly.

Other streamers, including Discovery+, have found their way onto Amazon's Prime Video Channels. Prime Video Channels is a pretty bad deal for streaming services; while it drives a lot of subscriptions, Amazon keeps 30 percent of the monthly revenue. In exchange for Fire TV carriage, WarnerMedia actually got HBO and HBO Max, which it owns, off of Prime Video Channels, evidence of how unattractive it is to media companies. But given that Amazon runs AWS, and AWS is dominant in delivering video to screens, that clout could be a driver in negotiations that keep companies in Prime Video Channels. Indeed, sources have described Amazon leveraging AWS to force studios to sell through Prime Video Channels.
Now, I would pay the $119 annual fee for Prime simply for the "free" two-day shipping, so getting streaming thrown in is a bonus for me. But, partly because we have seven people in the household over a wide age range, I also subscribe to Netflix, Disney+, Hulu, and HBOMax. And all of those companies are paying money to Amazon, which almost certainly means that I'm paying more than I otherwise would for those services. Moreover, to the extent that AWS becomes more dominant, lock-in becomes inevitable as alternatives disappear. (I don't have Fire TV but we do rely on Google's ChromeCast. And their Nest WiFi mesh system.)
Dayen's piece is much more extensive than my excerpts. Suffice it to say, controlling the distribution of pretty much every movie is just the tip of the iceberg.
Exactly what should be done about this is beyond my expertise. My instinct is that Amazon should not be allowed to be in the business of hosting a movie-making and video distribution service while simultaneously offering a web hosting service for the entire movie industry. But, presumably, there's a reason that all of Amazon's competitors decided to use Amazon's hosting.