Amtrak Loses Money Every Time It Serves You Lunch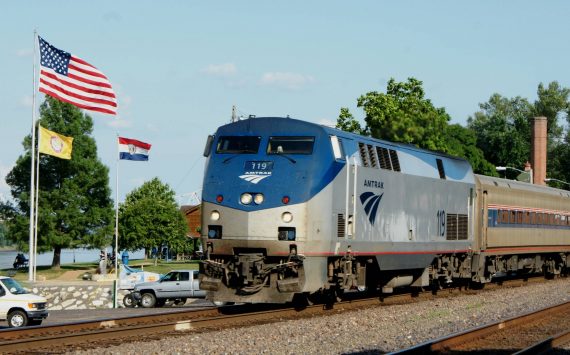 We already knew that Amtrak was losing money on its basic services, but now it seems it's also losing money when it serves snacks:
A day after publicly pressing the General Services Administration over its travel and conference spending, a House panel turned its focus on Amtrak, charging that the national rail service regularly loses millions each year on its food service for passengers and has done little to rein in those costs.

"They've lost $833 million over the last ten years serving food and beverages," said Rep. John Mica (R-FL), who labeled those numbers "staggering."

"We have to end these unbelievable losses to the taxpayers," Mica added.

At a hearing, Mica went over the simple tally of how much you pay for food, and how much it really costs the taxpayer.

"It costs passengers $9.50 to buy a cheeseburger on Amtrak, but the cost to taxpayers is $16.15," said Mica. "Riders pay $2.00 for a Pepsi, but each of these sodas costs the U.S. Treasury $3.40."

To some on the panel like Rep. Lou Barletta (R-PA), whose family is in the restaurant business, the figures were hard to swallow.

"Obviously the business model here is not working," said Barletta, who joined the grumbling over why Amtrak can't just recover their costs on food and beverage service aboard trains.

Barletta made clear that technically, Amtrak is breaking the law, because Congress approved a plan many years ago that said the railroad must at least break even on food and beverage service.

The President of Amtrak, Joseph Boardman, told lawmakers that Amtrak has been improving its financial results in recent years; in 2011, he said the railroad recovered 59% of its food and beverage costs, as he rejected the idea of ending such sales on trains.

"If we were to eliminate food and beverage service, we would actually lose more money, because of the loss of associated ticket revenue," said Boardman.
Well, if you don't want to end the food service Mr. Boardman, then in the business world you've got two choices. You can find a way to cut your costs, or you can raise your prices. Losing money on every cheeseburger and Pepsi is not a sustainable business model, and it's long past time for Amtrak to stop relying on Congress to bail it out every time they make a stupid business decision.