Another Incompetent, Unqualified Trump Judicial Nominee
Meet Matthew Peterson, a nominee for the U.S. District Court for the District of Columbia who apparently doesn't know much about trials.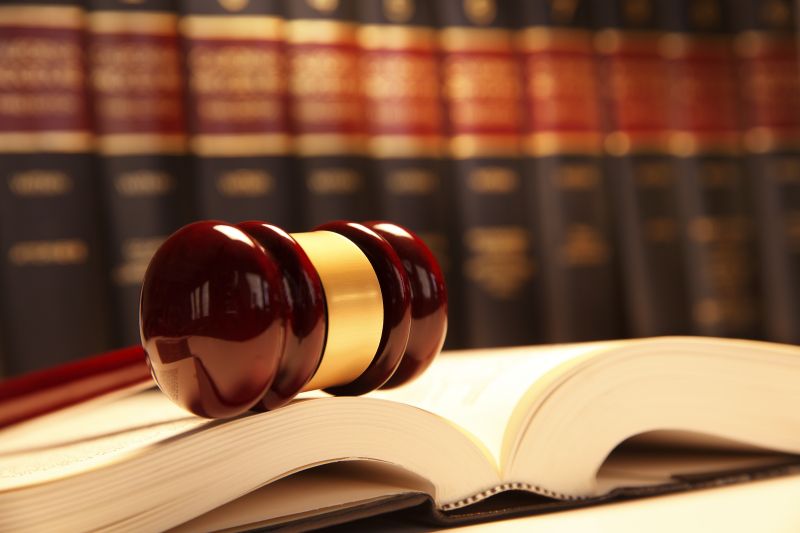 Several weeks ago, I wrote about several nominees that had been put forward by the Trump Administration to fill positions in either U.S. District Court or one of the Circuit Courts of Appeal. One of those nominees, Brett Talley, had been the fourth Trump nominee to receive the extremely rare "not qualified" rating from the American Bar Association. After several weeks of controversy, Talley withdrew himself from consideration for a judicial position, as did another Trump nominee who had made controversial and insulting comments about transgender children. This came after the Republican Chairman of the Senate Judiciary Committee, Charles Grassley, made it clear that neither nominee would receive a positive vote from the committee, meaning that they would not be confirmed even by a Senate controlled by the GOP where the filibuster for judicial nominees has been eliminated. The controversy over the quality of Trump's nominees isn't ending, though, and this week it was revived after what can only be called a disastrous confirmation hearing for Matthew Peterson, who was nominated to fill a position on the United States District Court for the District of Columbia, which is perhaps the most significant Federal District Court in the country due to the fact that it hears so many cases involving the Federal Government:
Nomination hearings for U.S. district judges tend to be dry affairs that offer little in the way of mass entertainment — in other words, they're not typically the stuff of viral videos.

But a clip of one of President Trump's federal judicial nominees struggling to answer rudimentary questions about the law garnered well more than 1 million views in a matter of hours on Thursday night and stoked speculation that another of the president's nominations might get derailed.

Sen. Sheldon Whitehouse (D-R.I.) shared footage of Matthew Petersen, a nominee for the U.S. District Court for the District of Columbia, getting quizzed by Sen. John Neely Kennedy (R-La.) on basic aspects of trial procedure during his appearance before the Senate Judiciary Committee on Wednesday.

For five painfully awkward minutes, Petersen, a member of the Federal Election Commission and a lawyer with no trial experience, fumbled with Kennedy's questions, visibly uncomfortable as the lawmaker pressed him about how things work in a federal courtroom.

"Hoo-boy," Whitehouse wrote in a widely circulated tweet of the exchange, seizing on the moment for maximum political effect.

n Wednesday's hearing, Kennedy started by asking Petersen and the four other nominees who appeared with him: "Have any of you not tried a case to verdict in a courtroom?"

Petersen alone raised his hand.

Kennedy, a first-term Republican who has challenged some of Trump's previous judicial nominations, bore down.

Had Petersen ever handled jury trial?

"I have not," the nominee responded.

Civil? No. Criminal? No. Bench trial? No. State or federal court? No.

How many depositions had he taken — fewer than five?

"Probably somewhere in that range," Petersen said.

Had he ever argued a motion in state court? Federal court? No on both counts.

Kennedy then asked the last time Petersen had read the Federal Rules of Civil Procedure — the standards that govern civil cases in U.S. District Court, where Petersen is hoping to get a lifetime appointment.

"In my current position," Petersen stuttered, "I obviously don't need to stay as invested in those on a day-to-day basis, but I do try to keep up to speed." He added that he oversees a number of attorneys in the FEC's litigation division and advises them on legal strategy.

How about the last time he read the Federal Rules of Evidence, which regulate the use of evidence in civil and criminal trials, Kennedy asked. The rules are amended and republished every year.

"All the way through? Well, comprehensively, would have been in law school," Petersen said.

Kennedy kept digging.

"As a trial judge, you're obviously going to have witnesses. Can you tell me what the 'Daubert standard' is," the senator asked, referring to a critical and well-known rule on using expert testimony in federal court.

"I don't have that readily at my disposal," Petersen said. "But I would be happy to take a closer look at that. That is not something that I had to —"

Kennedy cut him off. "Do you know what a motion in limine is," he asked. A motion in limine is a widely used request for certain evidence to be excluded at trial.

Petersen said yes, then tried to sidestep the question. He reminded the senator that his background wasn't in litigation and said he hadn't had time to "do a deep dive."

"I understand the challenge that would be ahead of me if I were fortunate enough to become a district court judge," Petersen said. "I understand that the path that many successful district court judges have taken has been a different one than I have taken."

Kennedy said he was familiar with Petersen's résumé, then asked again what a motion in limine was.

"I would probably not be able to give you a good definition right here at the table," Petersen said.
Here's the whole, painful, video:
Not surprisingly, the legal community was not impressed:
"Don't want to beat up on the guy but the questions he was being asked could be answered by a second year law student," wrote Aderson Francois, a professor at Georgetown Law. "Even if you know zero about evidence the one doctrine every law student knows is Daubert because it's a very famous case about standard to admit expert testimony."

Anthony Michael Kreis, a professor at Chicago-Kent College of Law, said it was unreasonable to expect Petersen to have recently studied the Federal Rules of Civil Procedure, a lengthy and complex document. "But," Kreis added, "if you have little or no trial experience, I'd hope you could speak a little bit about the law with some degree of sophistication. Daubert is pretty basic."

Others put their concerns more bluntly. "Seems like FEC Commissioner Petersen may not be leaving the FEC for the federal district court after all," wrote University of California at Irvine professor Rick Hasen. "This is pretty devastating."
To be fair to him, Petersen is not some random idiot off the street that the White House just dragged in the door. He's a 1999 University of Virginia Law School graduate. After graduating, he went to work for a top Washington, D.C. law firm where he worked in the area of campaign finance law. This led to positions at the Republican National Committee and, eventually, the Federal Election Commission. I'm sure that within the area of law that he has practiced for the past two decades, he is no doubt highly qualified. That doesn't mean, though, that he's qualified or prepared to take on the task of being a Federal District Court Judge, a position that would see him presiding over complex cases involving Federal law and ruling on motions and other issues on a regular basis. The fact that he may be an expert in campaign finance law does not mean that he is at all prepared to be a trial court Judge, notwithstanding the fact that he was actually rated as "qualified" by the American Bar Association, To argue to the contrary would be like saying that a physician who has spent their roughly 20 year career working as, say, a family practitioner would be qualified to supervise the cancer treatment of one of his patients.
Ideally, a judicial nominee should at least have some courtroom experience and at the very least should be familiar with things such as the Daubert Rule, the Federal Rules Of Civil Procedure, the Federal Rules of Criminal Procedure, and the Rules of Evidence. While it's true that it's impossible for anyone to know all of these things off the top of their head, the fact that Peterson seems to be entirely unfamiliar with any of them, combined with his lack of trial experience at either the State or Federal level is, to say the least, concerning, especially for a position that he would hold for the rest of his life. What's interesting is that it was a Republican Senator who ended up exposing Peterson's lack of knowledge. If nothing else, this is perhaps a hopeful sign that the Senate Judiciary Committee is going to be something more than just a rubber stamp for nominees.
Ideally, Petersen should withdraw his name and allow the Trump Administration to appoint someone who actually has some experience and understanding of trial procedure and the rules and laws that a Federal District Court Judge will be called upon to rule upon from the first day that they take the bench. If the nomination isn't withdrawn, then the only option would seem to be for the committee to vote his nomination down and recommend that the Senate refrain from confirming him.