Anti-Gay Extremism in Nigeria
Where religious zealotry can lead. (So, yes, a digression into American politics).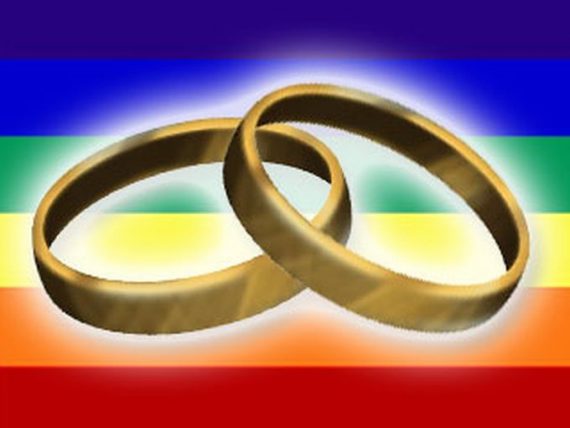 Prefatory note: this post is not aimed at James Joyner's post from earlier today, although that post did remind me that I have been meaning to write the following since Thursday.
A friend brought this story to my attention this week, as despite my news diet, I had not seen it. CNN reported the following: Nigeria's paramilitary raids birthday party, arrests 76 gay people.
Seventy-six people were arrested for attending a birthday party for gay people in northern Nigeria, the country's paramilitary agency said on Monday, adding that the organizer had also planned to hold a same sex wedding, which is illegal.

[…]

Buhari Saad, the Nigeria Security and Civil Defence Corps (NSCDC) spokesperson for the largely Muslim Gombe state, said after receiving a tip off, the agency raided a party on Saturday night that was being attended by "homosexuals and pimps".

He said 59 men had been arrested, including 21 who confessed to being homosexual, and 17 women.
Being gay carries a 14-year prison sentence in Nigeria (and I suspect that the penalty for not confessing is worse).
A similar raid was also reported back in August (also via CNN): Police raid suspected gay wedding in Nigeria and arrest more than 200 people.
I think it is important to be aware of this ongoing violation of human rights and, more to the point, to see what it can look like when religious zealots can use their power against vulnerable groups. Even more to the point, I would like to think that it would give pause to those who want to criminalize relationships and sexual activity that they do not approve of. While not are slopes are slippery enough to land zealots into the kind of barbaric behavior illustrated above, it does not mean that we shouldn't stop and think about where things can end up under the wrong political constellation.
When this story was brought to my attention I had just been reading about new Speaker of the House, Mike Johnson, and had seen this excerpt from a 2004 editorial he had written, "Homosexual relationships are inherently unnatural, and the studies clearly show, are ultimately harmful and costly for everyone. Society cannot give its stamp of approval to such a dangerous lifestyle" (source: NOLA.com).
Look, I am not arguing that Speaker Johnson wants to raid same-sex weddings and put people in jail for 14 years. What I do know is this: if teach people that certain subsets of fellow citizens are "unnatural," "dangerous," and "costly to everyone" then you are setting the preconditions for what could lead to what is happening in Nigeria in 2023. I would note that it is also the way you get things like Pizzagate, where a conspiracy theory about a pedophilia ring led a man to fire his AR-15 at a restaurant.
In regards to Johnson, ABC News has more than just that 2004 editorial: How new House Speaker Mike Johnson spent years fighting against gay rights. From that piece:
"There is clearly no 'right to sodomy' in the Constitution," Johnson wrote in a 2003 column in a Louisiana newspaper. "And the right of 'privacy of the home' has never placed all activity with the home outside the bounds of the criminal law."
Wanting to criminalize specific sexual acts done in private between consenting adultsis utterly authoritarian (not to mention hypocritical given that man of the specific acts are also engaged in by heterosexuals–it you are unfamliar, I am sure Google can be your guide). Perhaps his views have evolved, but when given the chance to clarify he told Fox News this week the following:
 Let me state this very clearly. And there's been questions about this. Let me say where I am. Anybody that knows me will tell you this is true. I am a rule of law guy. I made a career defending the rule of law. I respect the rule of law. When the Supreme Courtissued the Obergefell opinion, that became the law of the land. I respect the rule of law, but I also genuinely love all people, regardless of their lifestyle choices. This is not about the people themselves. I am a Bible-believing Christian. Someone asked me today in the media, they said people are curious, what does Mike Johnson think about any issue under the sun? I said, Well, go pick up a Bible off your shelf and read it. That's my worldview, that's what I believe.
That really isn't an answer.
We need tolerance and pluralism in the United States, not the opposite. And while Johnson is certainly free to believe as he likes (because tolerance and pluralism), I do not think that it is unreasonable to be concerned about his views of homosexuality given that he now occupies one of the most powerful positions in the US government.
I am not a hair-on-fire kind of guy, but it is hard not to have noticed how anti-LGBTQ+ views are on the rise, and not just rhetorically, but in terms of legislative action (e.g., Florida's "Don's Say Gay" bill not to mention the panoply of attempts are curtailing trans rights). And ever-escalating rhetoric linking homosexuals and transexuals to pedophilia will radicalize some citizens, like with pizzagate, and will likely result in violence.
By the way, let me note one of the Biblical passages that is used to justify anti-gay positions for many American Christians, 1 Corinthians 6:9-11.
9 Or do you not know that wrongdoers will not inherit the kingdom of God? Do not be deceived: Neither the sexually immoral nor idolaters nor adulterers nor men who have sex with men[a]10 nor thieves nor the greedy nor drunkards nor slanderers nor swindlers will inherit the kingdom of God.11 And that is what some of you were. But you were washed, you were sanctified, you were justified in the name of the Lord Jesus Christ and by the Spirit of our God.
Without getting into translation issues or anything like that, I will simply note that the above is from the NIV (New International Version), which is widely used in US churches.
I would note that if conservative Evangelicals (including Speaker Johnson) were as intensely focused on on all of the items listed in that verse, it would be easier, from an intellectual point of view, to accept that their views of homosexuals were truly about adherence to a literal Biblical morality and not, really, just anti-gay bigotry. (And to be clear, it would be worse for society if they applied similar logics to the list insofar as that is the route to religious police a la the Taliban).
Without even getting into the broad hypocrisy problem that would engulf the Republican political class if they just had to deal with the adultery part, let me note that it is empirically true that Donald J. Trump has been sexually immoral (this has been proven in court) and has committed adultery. Likewise, it is undeniable that he is greedy, has slandered and swindled, and is a thief (if anything because of the many people he has refused to pay over the years). Side note, Rudy Giuliani is a drunkard.
But, you know, gay relationships are the real problem…
Oh, and by the by, Mike Johnson is a solid Trump supporter who acted as his defense counsel in one of his impeachments and who has refused to accept the results of the 2020 election. Perhaps Johnson is the one who should "go pick up a Bible off [his] shelf and read it."