Republicans Lining Up To Take On AOC For Some Reason
Republican candidates are lining up to take on Alexandria Ocasio-Cortez even though the odds of a Republican winning in her district are essentially zero.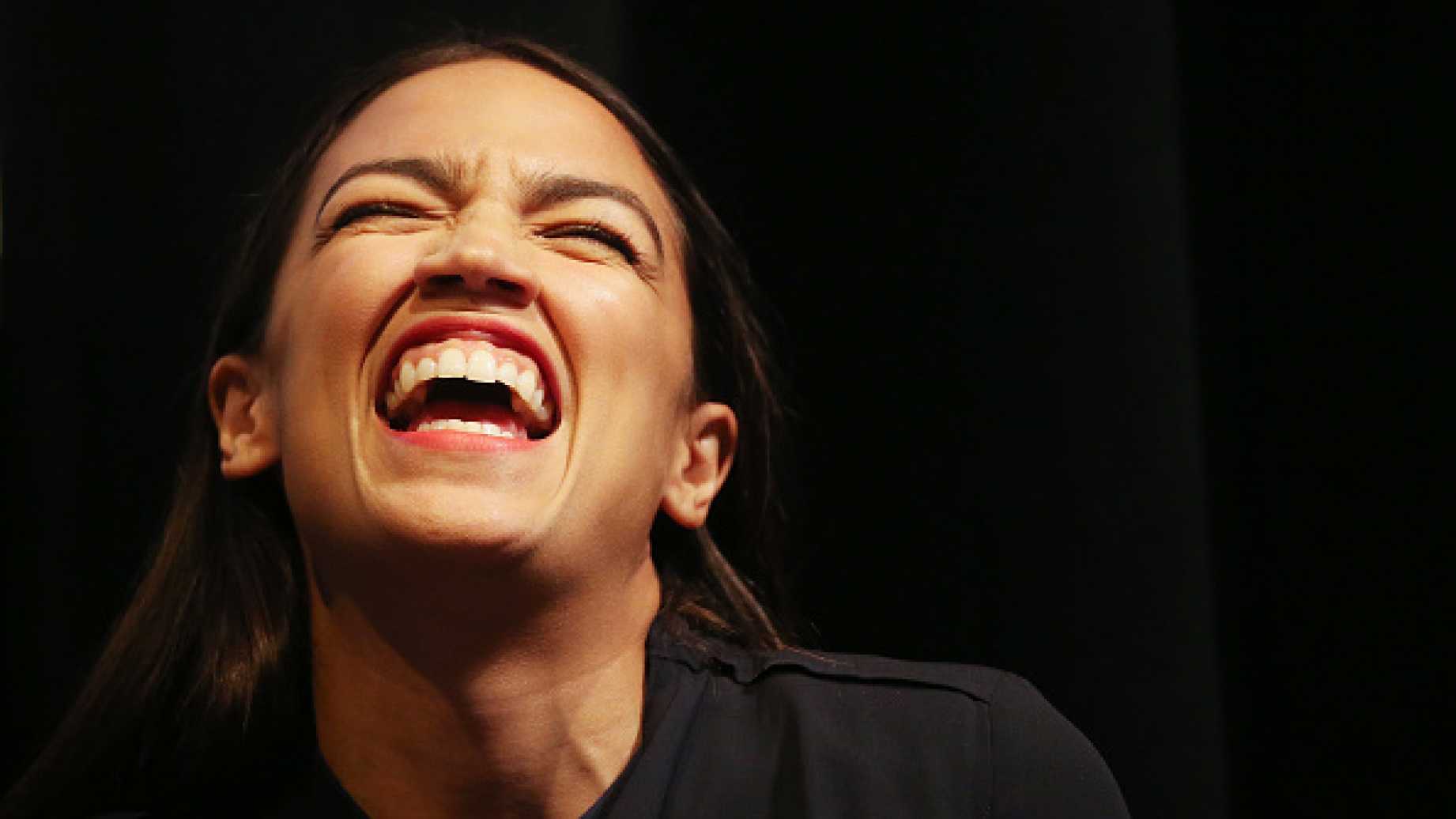 Republicans in New York City seem eager to take on Alexandria Ocasio-Cortez despite the fact that it's virtually unlikely that any Republican could actually win a General Election battle in her district:
There aren't a whole lot of Republicans in Rep. Alexandria Ocasio-Cortez's Queens and Bronx district, but the few there are all seem to want to run against the firebrand progressive congresswoman.

Seven Republicans have already filed with the Federal Election Commission to run for the seat next year, and at least one more is publicly considering a run.

Any Republican nominee will face distinctly long odds to unseat one of the highest profile members of Congress in an overwhelmingly Democratic district, but that has not stopped would-be challengers from lining up for the chance to take her on. And whoever ends up running in November is likely to get plenty of air time. Ocasio-Cortez has become as much a target of conservative media as she has a symbol of the newly energized left.

"She's fired everyone up," said Rey Solano, one of the slew of conservative challengers in the14th Congressional district. "She's really annoyed a lot of people."

Most of the Republicans are running for office for the first time, and they're honing similar attacks on Ocasio-Cortez: She's a socialist; she opposed the since-scuttled plans to build an Amazon headquarters in Queens; she supports the Green New Deal that Republicans warn will bankrupt the Treasury.

"The standard-bearer of socialism in America is in CD 14," said Ruth Papazian, a medical writer from the Bronx who is looking for the Republican nod. "If you're going to stop the spread of socialism, and especially the encroachment of socialism throughout the outer boroughs, you have to stop [Ocasio-Cortez]."

(…)

Registered Democrats in the district, which covers parts of western Queens and the eastern Bronx, outnumber Republicans by a margin of more than six to one.

"It would be a very uphill battle for somebody to make headway there in that district — very, very tough," Iona's Zaino said.

Ocasio-Cortez, who does not currently have a Democratic primary challenger, has proved such an attractive target that some Republicans who don't live in the district have gotten into the race. The law requires members of Congress to live in the state they represent, but not necessarily the same district.
Ocasio-Cortez, who gained national attention when she beat long-serving Democratic Congressman Joseph Crowley in the Democratic primary last year and then went on to easily win the General Election in November, has become something of a lightning rod for conservatives ever since she entered Congress. To some degree, this is due to the media attention that she received when she beat Crowley, but it also due to the fact that she has been rather outspoken on policy issues since doing so. For Republicans, she represents a far-left wing of the Democratic Party that they can focus on in an effort to argue that she is representative of the party as a whole. This is one of the reasons that President Trump chose to attack her and three other minority Democratic Congresswomen in a way that many correctly viewed as racist. The belief is that Ocasio-Cortez can be used as a surrogate to brand the entire Democratic Party as too far to the left.
Whether or not that effort succeeds, it's a far different matter from the issue of taking her on head-to-head. In that respect, the idea that a Republican is going to have any chance of beating her is really quite fanciful. The 14th Congressional District in New York is a heavily Democratic district in a state that is guaranteed to go for the Democratic nominee in 2020. Given that, pretty much all of these Republican challengers are signing up for a quixotic bid at best.
If Ocasio-Cortez is going to be beaten, it would have to happen in the Democratic Party primary. In that regard, it's worth noting that there has been some talk among New York Democrats of taking her on head-to-head for the party nomination. One of the most common names brought up in that regard is Joe Crowley, the Congressman that she beat last year. Whether that happens or not remains to be seen, but it isn't uncommon for freshman members to face a strong party challenge in their first re-election bid. If she can survive that challenge, then she'll basically have a secure seat and a launching pad to whatever another office she might be interested in at a future date.