28-Year-Old Socialist Upsets Veteran Democratic Congressman
Joe Crowley, widely considered in line to replace Nancy Pelosi as party leader in the House, has been defeated.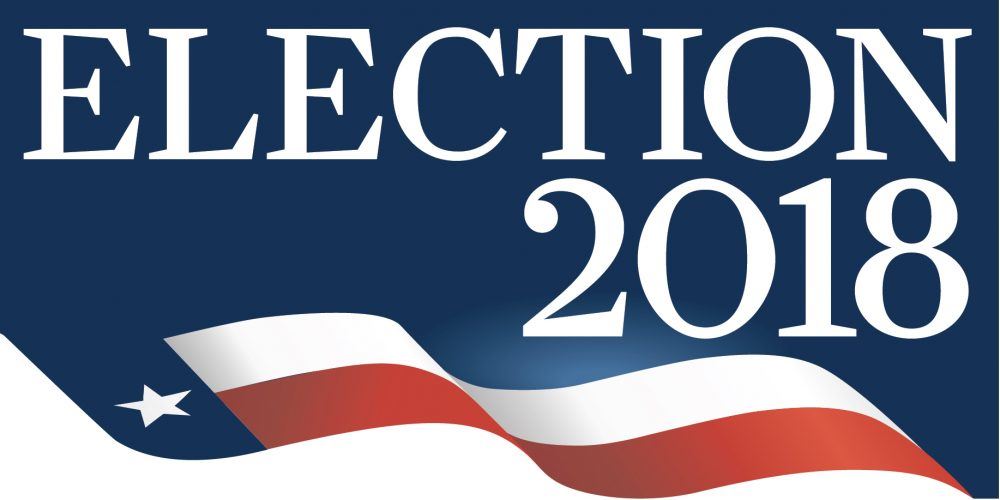 Dave Weigel for WaPo ("Rep. Joe Crowley defeated by challenger Alexandria Ocasio-Cortez"):
The fourth-ranking Democrat in the House has lost his bid for another term: Alexandria Ocasio-Cortez, a 28-year-old activist who ran on abolishing ICE and making Medicare a universal program, defeated Rep. Joe Crowley (D-N.Y.) in an upset.

Crowley is the first incumbent Democrat to lose renomination since 2016, when a Philadelphia Democrat was brought down by scandal. Crowley, who was first elected in 1998, had grown his profile inside the party and faced no personal controversies.

But Ocasio-Cortez argued that the increasingly non-white district, which stretches from the Bronx to Queens, had been represented too long by a figure from the local political machine. Crowley, who chaired the Queens Democratic Party while serving in Congress, had played a major role in determining candidates for local offices. Ocasio-Cortez said that Crowley had grown too distant — he enrolled his children in a Northern Virginia school — and too dependent on donations from corporate PACs.

Crowley took the challenge seriously, spending $1.5 million in his first primary since 2004. He was the first member of Democratic leadership to endorse the House's universal Medicare bill, and he joined protests against the Trump administration's travel ban and its immigration control policies.

Ocasio-Cortez told voters that they could do better — she refused corporate PAC money, emphasizing that most of the $300,709 she'd raised for the campaign came from small donors, most of them from in and around the district.
Buzzfeed News ("A Young Progressive Woman Just Beat One Of The Most Powerful Democrats In Congress") adds:
Crowley, who has been in Congress since 1999, hadn't even faced a primary challenger since 2004.

Ocasio-Cortez in her campaign became one of the dominant voices of the left's anti-establishment movement. She ran on a slate of issues now popular on the left — Medicare for All, abolishing Immigration and Customs Enforcement, and stripping corporate money out of politics. She's backed by the Democratic Socialists of America and by Our Revolution, the group affiliated with Bernie Sanders. She spent the last weekend of the campaign in Texas, protesting President Donald Trump's border policy.

"When it comes to power, we can't just be tempted by power and money alone," Ocasio-Cortez recently told BuzzFeed News. "What we need to do is be bold enough and courageous enough to choose leadership that takes no corporate money and advances health care, education, and housing for all."

"Holy cow, we're elated, and simultaneously and honestly shocked," Corbin Trent, Ocasio-Cortez's communications director told BuzzFeed News in a brief phone call following the election results. "I think this says Joe was wrong, he doesn't represent the people of the 14th District."

"Shell shocked" was the phrase an aide who works closely with Democratic House leadership used in a text to describe the night. "I don't know what else to say. We joked about it today. I can't believe this is real life."

[…]

"Any old shade of blue just won't do, I mean progressive blue," Nina Turner, the president of Our Revolution, told BuzzFeed News Tuesday night. "You had all of these really progressive organizations working with her, and this is a big win for the people of the 14th congressional district. This is a huge upset for the establishment and the machine, not only in New York but around the country."

EMILY's List, the preeminent fundraising group for Democratic women, did not back Ocasio-Cortez in Tuesday's race. "As a female progressive candidate of color, I mean, I didn't even feel like I was welcome to EMILY's List," Ocasio-Cortez told BuzzFeed News of the snub in April.

[…]

A House Democrat told BuzzFeed News Tuesday night that "Democrats are going to be clamoring" for leadership positions. "The narrow way to read this is that this is a very progressive district in a progressive state, and she was to the left of him," the Democrat said. "But a broader reading of it is that it's a strike against these longstanding politicians who have been hanging on for years." And while the Democrat said House Democratic Whip Steny Hoyer, a possible future speaker should the Democrats win back the House, will be "the biggest beneficiary" of Crowley's loss in the tussle for leadership posts, the results could also "swallow him up."

"Everyone talks about the Queens machine, that's supposed to be his thing," one New York Democratic operative told BuzzFeed News. "The fact that it let him down or he didn't pull the trigger is shocking to me."
Vox ("A top House Democrat just lost his primary — to a socialist"):
Crowley, having fundraised nearly $3 million for the race in New York's 14th District, fell easily to a first-time candidate with a viral introduction video, a Democratic Socialists of America membership card, and a proudly leftist agenda. She ran on Medicare-for-all, a federal jobs guarantee, and getting tough on Wall Street. The race was called just before 10 pm for Ocasio-Cortez.

For those who closely watch elections, this is the biggest primary upset since then-Majority Leader Eric Cantor was defeated by David Brat in 2014. Brat ran on a campaign of depicting Cantor as a creature of Washington rather than a true representative of the district.

Likewise, Crowley, who has been in Congress since 1999, is the No. 4 Democrat in the House and was widely viewed as an eventual successor to Minority Leader Nancy Pelosi. Though he was a stalwart progressive on nearly every issue, he also had close ties to Wall Street. This made him a formidable fundraiser, something that Ocasio-Cortez turned against Crowley in the primary. She eventually fundraised about $600,000 through small-dollar donors.

[…]

What was most exciting for progressives is the degree to which Ocasio-Cortez ran to Crowley's left. As a member of the DSA, her website is a laundry list of every blue-sky progressive policy: Medicare-for-all, housing and jobs guarantees, gun control, ending private prisons, abolishing ICE, and investment in post-hurricane Puerto Rico.

She had some help from a major Crowley misstep — he sent a surrogate to a primary debate, which led to a scathing editorial from the New York Times. "This is the second primary debate in which Mr. Crowley was a no-show. A spokeswoman for Mr. Crowley said he had scheduling conflicts that wouldn't allow him to attend the two debates, inevitably leaving voters to wonder — what are we, chopped liver?" the editorial read.
More interesting to me than a single outcome in a very progressive district is this question:
What does this mean for the Democratic Party?

Ocasio-Cortez's victory is a story of the complacent establishment taking voters for granted. It's the story of how the Democratic Party is getting pulled to the left. It's also about how it's not just progressive policies that are reshaping the party, but also people of color.

Ocasio-Cortez ran decidedly to the left of Crowley, but she also shook up how Democrats go about getting elected. Until now, Democrats have seen big money in politics as simply a deal with the devil that had to be made. Democrats are so often outspent by Republican mega-donors that they viewed courting big-dollar donors and corporations as part of creating a level playing field.

But if one of Democrats' top fundraisers and likely successor to Nancy Pelosi can be toppled, perhaps Democrats need to rethink that deal.
Well, maybe. But, of course, this was just a Democratic primary in a very safe Democratic district.
The late William F. Buckley, Jr. famously advocated running "the most right, viable candidate who could win." That was way back in 1967 when the two parties were much more localized and thus ideologically diverse. But the idea was that you'd run a much more conservative candidate in Alabama than you would in Connecticut since there was "No sense running Mona Lisa in a beauty contest." It was far better to elect a Richard Nixon, who was ideologically unreliable than go down in flames with a Barry Goldwater.
The GOP followed that philosophy pretty well for much of the next forty years but, because of changes in the media environment and the vagaries of the primary system, eventually started nominating the sort of candidates who should run in Alabama everywhere. That's had the effect of turning it into a minority party, albeit one that has an outsized share of the levers of powers thanks to a political system that disproportionately favors rural voters.
Ocasio-Cortez is precisely the sort of candidate Democrats ought run in the Bronx. She's young, representative of the district's changing demographics, and absolutely electable.
But Democrats should be wary of going down the same path as the GOP. Democratic Socialism isn't likely a recipe for national success. This contest is an outlier but there has been a wave of progressive candidates this cycle. Presumably, this is because the base has been energized by the consequences of their lack of enthusiasm in November of 2016. If the goal is to elect a Democratic majority to the House to thwart Trump—even impeach him—nominating too-left candidates in competitive districts isn't the way to get there.