The Democratic Party's Progressive Wing Falls Short
Tuesday's election results were a defeat for the progressive effort to remake the Democratic Party in their image.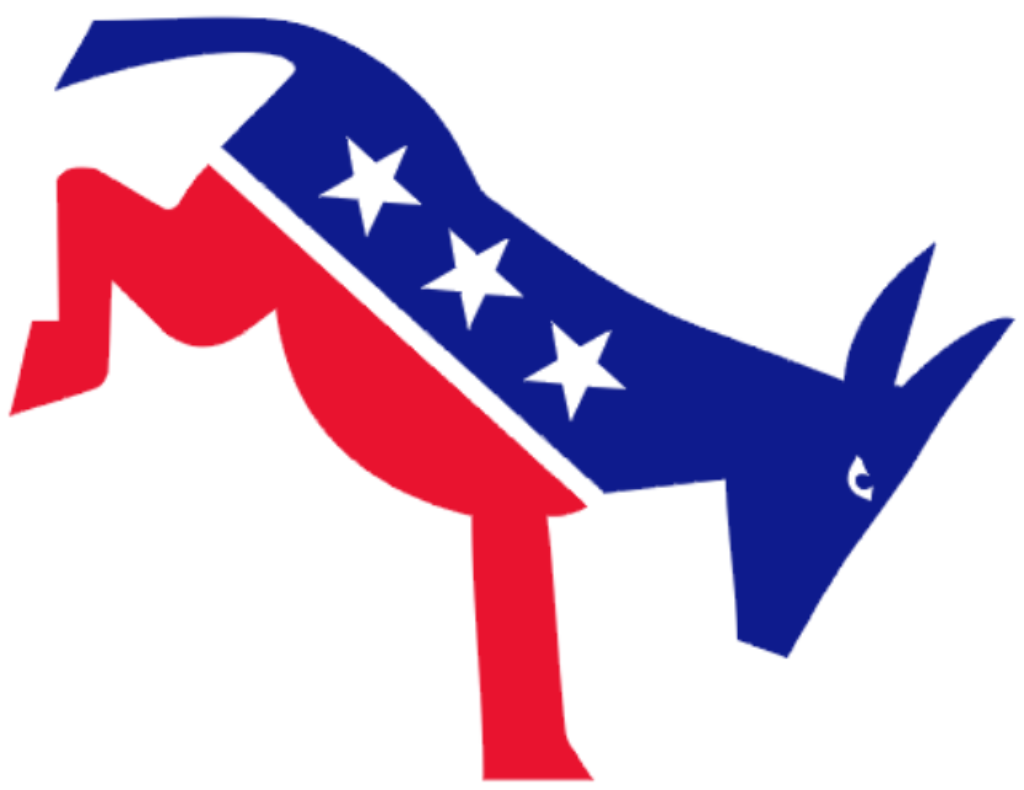 The Washington Post's David Weigel looks at the results of Tuesday's primaries, which took place largely in the Midwest, and argues that on the Democratic side the results show the limits of the "progressive" politics of politicians such as Bernie Sanders and Elizabeth Warren:
The Democratic Party's left-wing insurgency found its limits Tuesday night, with voters favoring establishment candidates over more liberal challengers in almost every closely watched race across several states.

In Michigan, former state senator Gretchen Whitmer easily won the Democratic nomination for governor over Abdul El-Sayed, a doctor backed by Sen. Bernie Sanders (I-Vt.) who was vying to become the country's first Muslim governor.

In suburban House districts across the Midwest, left-wing candidates lost to Democrats backed by party leaders, abortion rights groups and labor unions.

And in St. Louis, where party giant-slayer Alexandria Ocasio-Cortez traveled to help another young insurgent candidate topple an incumbent, Rep. William Lacy Clay (D-Mo.) cruised to an easy primary win over challenger Cori Bush.

Six weeks after Ocasio-Cortez stunned Rep. Joseph Crowley (D-N.Y.), signs of a tea-party-like movement in the Democratic Party that would throw winnable races to far-left candidates appear to be fading. Instead, the party's establishment has embraced ideas like expanding the Affordable Care Act, shrinking the space between its leaders and its disrupters.

"Trump has been the great doctor, stitching up our scars and healing us organically," said Washington Gov. Jay Inslee, chairman of the Democratic Governors Association.

The party's centrists, who had bemoaned Crowley's defeat, saw Tuesday night as a turning point. Whitmer, who ran on her record of expanding Medicaid in Michigan — and a memorable promise to "fix the damn roads" — will now lead an all-female ticket in a swing state that Hillary Clinton narrowly lost.

Candidates backed by Emily's List, which endorses women and sometimes clashes with the left, bested left-wing challengers in three southeast Michigan districts; at least two are seen as toss-ups in November.

And in Kansas's 3rd Congressional District, Brent Welder, a Sanders-backed labor lawyer who was viewed as the most liberal candidate in the race, was bested by attorney Sharice Davids, whose win Tuesday night makes her the state's first gay and Native American congressional nominee.

"This is a fantastic night for centrist Democrats," said Jim Kessler, senior vice president for policy at the center-left Third Way think tank. "We nominated the right candidates who can win House seats and governor's mansions for the Democratic Party. There's a quiet enthusiasm in the middle. There's a quiet voice that people are not hearing in the media, but it's loud at the ballot box."
David Siders at Politico argues that Tuesday's results lay plain the limited appeal of the Bernie Sanders version of Democratic politics and Bill Scher at Politico points to Tuesday as evidence that the "progressive" wing of the Democratic Party needs to learn a lesson in political reality:
Tuesday night's largely Midwest primaries produced a near-shutout for the anti-establishment left. Ocasio-Cortez partnered with Bernie Sanders to make a series of splashy endorsements that, in the end, failed to clinch victories. And two leftist upstarts hoping to emulate Ocasio-Cortez, and defeat longtime Democratic incumbents, fell far short.

he most glaring defeat came in Michigan's gubernatorial primary. This is the state where Sanders defied the polls and edged out Hillary Clinton, raising hopes that he had a magic touch in the Rust Belt. Sanders and Ocasio-Cortez tried to catapult the young and brash newcomer Abdul El-Sayed, who trailed in polls, endorsements and money to former state Senate Democratic leader Gretchen Whitmer. They could only nudge him up to second place, with 30 percent of the vote.

In fact, Clinton's endorsement appeared to carry the most weight in Michigan. Her late robocall in support of Haley Stevens helped take Stevens from second place in polls to an election night victory in the suburban 11th District, a top Democratic target, while Fayrouz Saad, backed by Ocasio-Cortez, placed fourth. In two other House primaries in Michigan, candidates backed by the party's official campaign arm, the Democratic Congressional Campaign Committee, coasted against supporters of Sanders' signature Medicare for All proposal.

El-Sayed's defeat may have been the most noticeable loss for Ocasio-Cortez and Sanders, but the defeat of Brent Welder in Kansas is far more politically significant. Welder, a former Sanders 2016 campaign staffer, hoped to carry the Democratic banner in Kansas' 3rd Congressional District. The largely urban district is a top party priority, one of a handful of Republican-held seats that Clinton won in 2016.

(…)

Targeted Democratic incumbents easily survived challengers who hoped to be the next Ocasio-Cortez and who were endorsed by the anti-establishment Justice Dems. In Washington state's "top-two" primary, Susan Smith received less than half the votes of Rep. Adam Smith and failed to make the cut. And in Missouri's 1st Congressional District, Rep. William Lacy Clay defeated Cori Bush by 20 points. While the remaining Democratic incumbents still facing primaries this year shouldn't get caught napping like Crowley, nor do they have to fear that the Democratic Party is gripped with a fever to throw all the bums out.

(…)

The Democratic Party is more liberal than it was 15 years ago, and there's no question that shift is partly due to an increasingly vocal, confident, confrontational democratic socialist faction. But it is still only a faction. Most Democratic nominees in competitive House races—not to mention incumbent Senate Democrats fighting for their political lives in red states—are not embracing single-payer or calling for the abolishment of ICE. They are mostly calling for improvements of the Affordable Care Act and a pathway to citizenship for the undocumented.

"There is no district too red for us to flip," Ocasio-Cortez declared in a recent speech. Given how close Danny O'Connor came to winning the special election in Ohio's 12th District, she's probably right. But her platform doesn't seem like the path to Democratic victories in red districts, based on Tuesday's results. In the places where democratic socialists are making their biggest inroads, the hue is blue.
While the ongoing battle between the Sanders-inspired "progressive" wing of the Democratic party and more mainstream forces inside the party certainly played a role in what happened on Tuesday, the broader reality is that these results are simply an example of the fact that there is no one size fits all template for winning elections nationwide. The kind of candidates that resonate in the type of urban districts that have produced Democrats like Ocasio-Cortez are very different from the vast majority of the districts that Democrats will need to win in order to gain control of the House in November, and to hold on to that control in 2020 and beyond if they do manage to gain control this year. Indeed, given the outcome of many of these primary elections it seems clear that Democrats nationwide are not united when it comes to the supposed triumph of the "progressive" wing of the party. Instead, Midwestern Democrats in particular appear to be the same kind of generally middle of the road voters that they have been since they became "Reagan Democrats" in 1980 and 1984. If the Democrats are going to win elections in this part of the country, it isn't going to be with carbon copies of Ocasio-Cortez. It's going to be with candidates like Joe Donnelly, Joe Manchin, and Heidi Heitkamp who, while they are generally Democrats at heart also reflect the most centrist positions that can win in their states. Supporters of people like Sanders and Ocasio-Cortez are either unable to unwilling to realize this fact, and thus they suffered big losses on Tuesday.
Fortunately for Democrats as a whole, the national party as a whole and the parties on the state level are far more level-headed than the people pushing people like Ocasio-Cortez, Sanders, and other so-called "progressives" as the example of the direction that the party should be headed. In this respect, at least, Democrats appear to be responding in a more intelligent way to their rebellion on the left than Republicans did to the uprising on the right that started in the 1990s, culminated in the Tea Party, and ultimately led to the nomination of Donald Trump. For Republicans, ideological purity came to be the name of the game to the point where the Northeast, which had once been a Republican stronghold, was instead a Republican desert. That has changed in recent years as some national Republicans came to recognize that candidates who can win in the south aren't exactly going to fare well in New Jersey, New York, or New England. The result in recent years has been something of a rebirth of the Northeastern Republican in the form of politicians such as Governors Larry Hogan, Chris Christie, George Pataki, and Charlie Baker. On Tuesday, Democrats learned that candidates that play well in the Bronx aren't going to play well in Kansas. Unless they learn that lesson they could find whatever success they have in November thanks to voter blowback against President Trump could prove to be short-lived.