Apple CEO 'Proud' He's Gay
Apple CEO Tim Cook has officially revealed an open secret.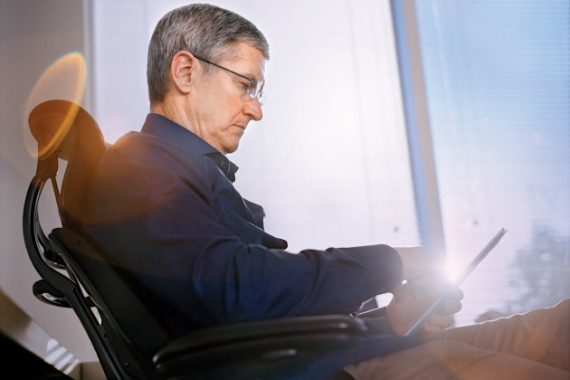 Apple CEO Tim Cook has officially revealed an open secret declaring, "I'm proud to be gay, and I consider being gay among the greatest gifts God has given me."
That we've reached the point where such an important public figure can be open about his sexuality and be greeted mostly with shrugs is a good thing. But I wonder if it isn't time to retire the "pride" aspect of this. I'm straight, having been attracted exclusively to the female of the species since early childhood. I'm not any more proud of that fact than I am of having blue eyes or being reasonably tall; after all, I had nothing to do with any of those things.
I'm aware of the roots of the gay pride movement, which, as described by Wikipedia is "the positive stance against discrimination and violence toward lesbian, gay, bisexual, and transgender (LGBT) people to promote their self-affirmation, dignity, equality rights, increase their visibility as a social group, build community, and celebrate sexual diversity and gender variance. Pride, as opposed to shame and social stigma, is the predominant outlook that bolsters most LGBT rights movements throughout the world." Quite obviously, there's no reason for Cook to be ashamed or bashful about his sexuality, which is no more his choice than my straightness is mine. He should be able to live his life as openly as the rest of us. For that matter, presuming he's in a relationship, he may well be proud of his partner in the same way most straight people are proud of theirs.
Tim Cook is a highly accomplished man, having excelled in the highly competitive world of consumer electronics for going on three decades. He's risen to lead arguably the most important tech company on the planet. But proud of his sexual orientation? That makes no sense.