Arab Uprising Spreads To Oman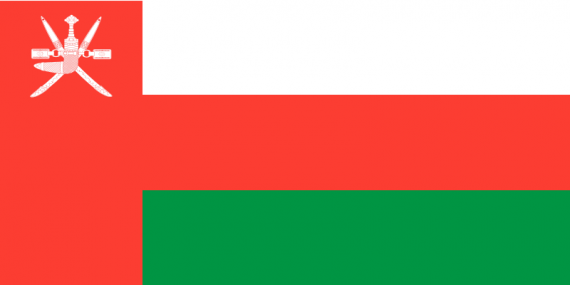 The populist uprisings sweeping the Arab world seem to have arrived in the Persian Gulf Sultante of Oman:
Residents in the northeastern Omani city of Sohar have reportedly looted a supermarket damaged in protests,  as demonstrations over economic woes carried on into a third day.

Security forces sealed off main roads to the city on Monday and hundreds of protesters reportedly stormed a police station, while protests spread throughout the city.

Police appeared to have withdrawn from the scene of the looting.

"It's a free for all," said one man who watched while people grabbed food and other goods, piling their hauls into stolen trolleys and heading away from the burnt Lulu Hypermarket, according to a report from the Reuters news agency.

"There's no security … I want to live," said a 28-year-old Omani, who identified himself as Youssef, walking away with 10 bottles of juice.

One woman was seen stacking up slightly burned cartons of eggs, powdered milk, orange juice and cream cheese on her trolley and calmly leaving the supermarket.

The main roundabout in Sohar, a city about 200km northwest of the capital of Muscat, was the scene of protests over the weekend, demanding higher salaries, jobs for the unemployed and the removal of some government ministers

(…)

Oman, ruled by a powerful family dynasty, is the latest flashpoint in a wave of protests which have rocked regimes and toppled rulers across the Arab world from Tunisia to Egypt.

As with other protests in the region, Oman's demonstrators have emphasised their loyalty to their ruler, while voicing their dissatisfaction with his officials.

In a bid to assuage the protesters, Sultan Qaboos bin Said, Oman's ruler, on Sunday, he ordered 50,000 new state positions and a monthly stipend of $390 for job seekers. A day earlier, the sultan replaced six cabinet members.

Qaboos deposed his father in a 1970 palace coup to end the country's isolation and use its oil revenue for modernisation. He appoints the cabinet, but in 1992 introduced an elected advisory Shura Council.
Some of these gulf region sultanates may be better positioned to avoid the chaos that poorer nations have seen simply because of their vast wealth, and the decision of leaders to spread that wealth around to keep the Arab populations placated.