Arguing Against Democracy
National Review's Kevin D. Williamson advocates for less democracy in America.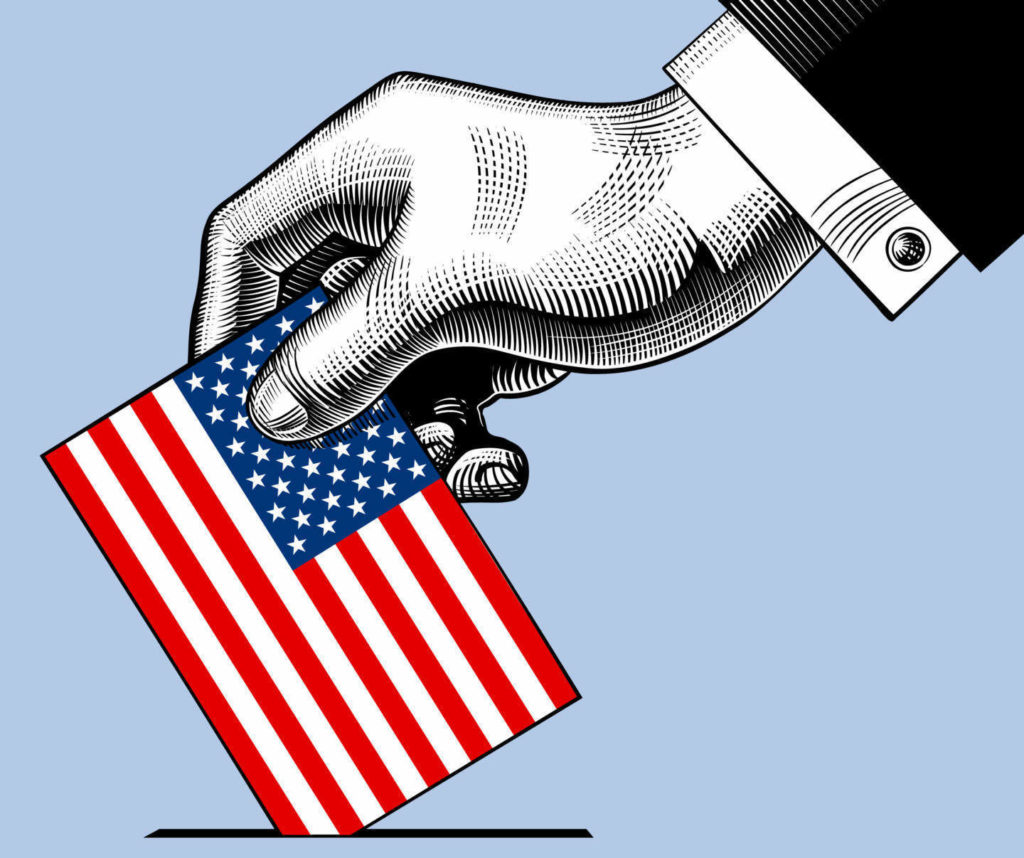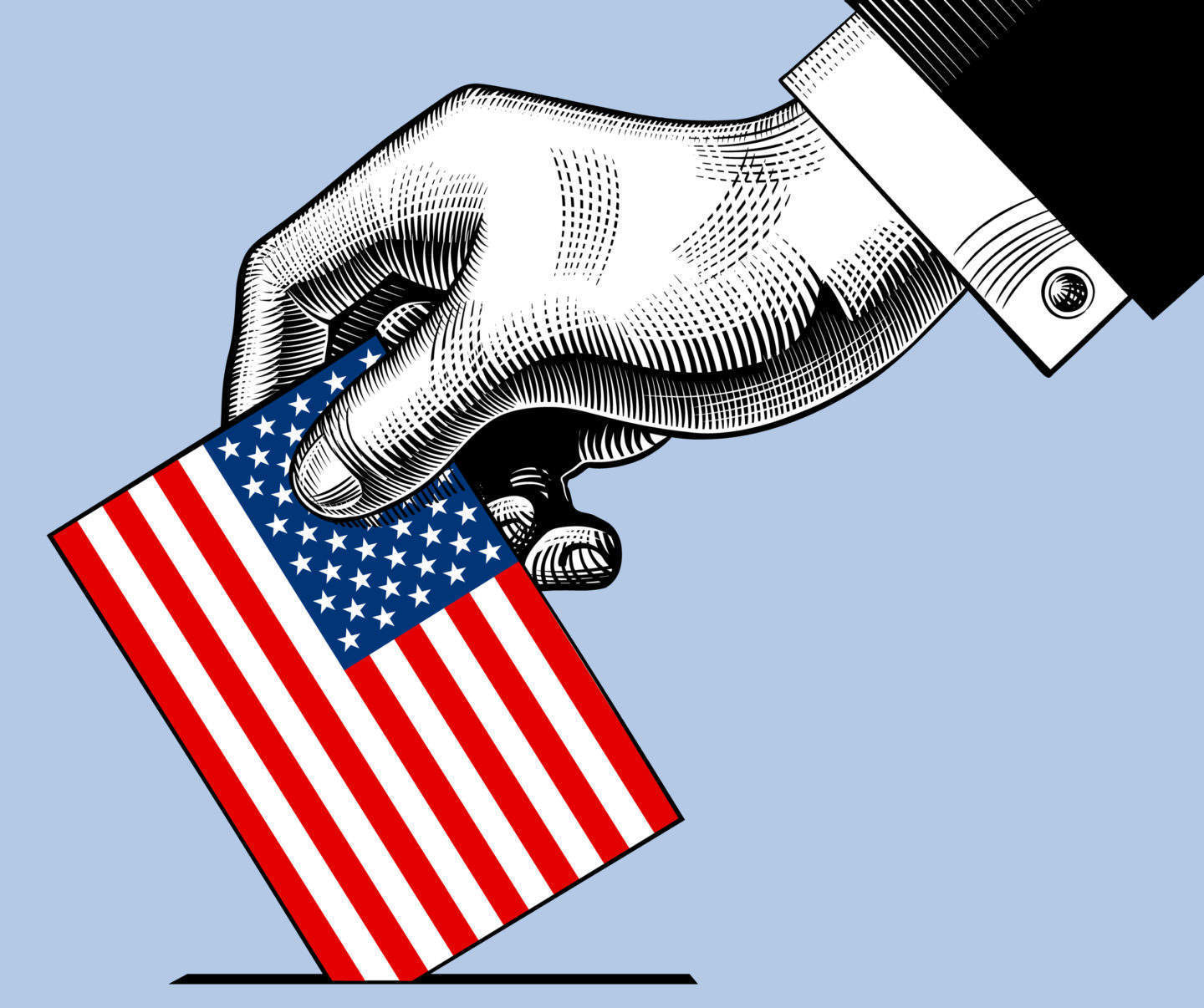 Kevin D. Williamson has a piece in National Review which asks in its title, Why Not Fewer Voters?
Much of the discussion about proposed changes to voting laws backed by many Republicans and generally opposed by Democrats begs the question and simply asserts that having more people vote is, ceteris paribus, a good thing.

Why should we believe that?

Why shouldn't we believe the opposite? That the republic would be better served by having fewer — but better — voters?

Many Americans, being devout egalitarians, recoil from the very notion of better voters as a matter of rhetoric, even as they accept qualifications as a matter of fact.
On one level, this isn't especially difficult. If you are going to have a democratic government that respects the idea of popular sovereignty, that the right and power to govern derives from the people (the core tenet of republicanism), then you have to treat citizens equally. It is not a matter of being "devout egalitarians" (which is actually a whole other discussion). It is about a basic level of adhering to the notion that citizens are "created equal" (to quote some old document Williamson might have read at some point in his life).
All of this is pretty basic political theory. The ancients, most notably Aristotle, talked about regime types in terms of whether power was controlled by the one, the few, or the many, as I discussed in a post some years ago.
In that post I also noted:
If we skip to modern political theory, we can pretty much carve regimes into two broad categories: democratic and authoritarian. Democratic governments are (in simple terms) those which derive their power and legitimacy from the population in such a way that allows regular and significant input from the population about who governs. This takes the form of either republics (where popular sovereignty derives directly from the people) or constitutional monarchies wherein their may still be a hereditary figurehead, but where the government is selected by the population through the vote.
In a follow-up to that post, I noted
If, however, we assert that each human being has inherent and equal value, other forms of government become hard to justify. If, the people (the "demos" in Greek) are to have the power ("kratos"), then democracy is the logical, and just, form of government that should be pursued.
This entire discussion boils down to age-old questions of who governs. Once you start stating that some people are "better" than others you start to range away from democracy (government by the people, the demos) to aristocracy (which literally means government by the best, the aristos).
Once you start talking about "better voters" you are saying that some people are more worthy of participation than others. This not only undercuts a foundational principle of basic democratic governance, but it also requires creating tests for who is better than whom.
As I snarked on Twitter yesterday, does Williamson's "better voter" scheme mean that all of us Ph.D.s in Political Science should have bigger, better votes than, say, mere commentators? After all, we have spent a lot more time seriously considering politics than the mere plebes, yes?
Let's go back to Plato and bring on the Philosopher-Kings!
But, of course, as most people who talk about "better" voters, Williamson is certain that he is a member of the right club. To use categories from his column, he isn't a convicted felon, he has a driver's license. He, after all, is not an "average American voter."
One argument for encouraging bigger turnout is that if more eligible voters go to the polls then the outcome will more closely reflect what the average American voter wants. That sounds like a wonderful thing . . . if you haven't met the average American voter.

Voters — individually and in majorities — are as apt to be wrong about things as right about them, often vote from low motives such as bigotry and spite, and very often are contentedly ignorant.

[…]

the fact is that voters got us into this mess. Maybe the answer isn't more voters.
Williamson thinks himself clever, but he is eliding that representative democracy is not about the voters directly making decisions, it is about having a) power derive from the people and not some special source (like blood line, wealth, or religion), and b) to create a government wherein the interest of society are reflected.
(And can I make a side-point that since the US government is poorly representative, trying to blame US governmental outcomes on the voters is problematic–see, e.g., almost every post I have written on the flaw of US governing institutions and/or about reform questions).
As Political Scientist Hand Noel noted on Twitter earlier today:
What Williamson is arguing for is a less representative electorate. It is an inherently anti-democratic, authoritarian position that suggests that some voters are worthy of voting while others are not.
Of the myriad problems with the construction "better voters" are 1) who gets to determine who is good enough to vote? (put another way: who gets to decide who is worthy of a basic right of citizenship in a democratic state?); and 2) the historical fact that whenever a society goes down this road of determining worthiness, it has been the case the already disempowered are the ones who are seen as not meeting the standard.
Williamson's follow-up in face of criticism (Fewer Voters, Continued) does not further his argument in any substantial way, but instead just doubles down.
The emotional incontinence of the responses and the accompanying lack of anything that might be considered a genuine argument is further confirmation that what we are dealing with here is not a political idea at all but instead that very American form of idolatry: democracy as a religion — the supernatural belief that "voting is sacred," as Deb Haaland and many others have put it. But we should not allow that kind of figurative hyperbole to lead us astray: Voting is not sacred — it is, at best, useful, a way of organizing government that is, for all of its many faults, more convenient than bonking one another on the head.
All of that rather misses the point as it pretends like the concern about his position is the vote for the sake of the vote. His original argument was in favor of treating citizens unequally. Apart from the fact that he is comfortable with that position, he doesn't actually provide any argument for why any specific American citizen ought to be treated differently from another, save that he clearly feels like he and people he prefers will be considered in the "better voter" category and that he can't really be bothered to care about those who are worse for some reason.
And the genuine argument that he is looking for is made above and it boils down to the following elements.
Basic political equality is an essential characteristic of representative democracy.
The most fundamental manifestation of political equality in such a context is that everyone's vote counts the same.
The goal of representative democracy is to have broader societal interests represented in government.
The best pathway to that representativeness is via voting.
And yes, as I write about frequently, there is more to representation than merely the vote, but you have to start somewhere (and the place to start is full access to the ballot box by all citizens).
Let me underscore #2 above: that everyone's vote counts the same. It really is the most fundamental manifestation of democratic citizenship. A simple illustration: Bill Gates' freedom of speech and mine are not utterly co-equal. His access to broadcast and print media well outstrips mine. And he can spend whatever he wants to get his message out even if media outlets won't invite him on for free. But my freedom of speech is greater than a lot of citizens who don't even have a modest blog readership or the occasional appearance on TV or radio or in print. But my vote counts the same as Bill Gates as a random person's.*
The vote of the rich and the poor are the same. The ballot does not know if you are white, Black, Hispanic, male, female, straight, gay, or anything else. A vote is a vote. And the only way to make that not true is to make it harder for some people to vote than it is for others.
Calling for "better" voters in a way that is linked to rules and laws that make voting harder is simply saying you believe some Americans are not worthy of full citizenship.
It is also incredibly presumptuous to assume that someone convicted of a felony and having served their time or someone unable to acquire a driver's license is necessarily worse than some other citizen, in either knowledge or decision-making capability.
And that doesn't even get into the question of whether some citizens are unjustly more likely to be convicted or to have difficulties in obtaining ID.
Let's not ignore history. Property requirements, gender limitations, poll taxes, literacy tests, and the like where about making sure we had "better" voters.
When it comes to fundamental rights you either believe them to truly be fundamental, or you believe that your group is deserving and those "other" people aren't. But once you have decided that those others aren't worthy, you have to admit to yourself that you don't believe in democracy, but at a minimum want some kind of limited (or not so limited) authoritarianism with privileged classes who are allowed access to power and underclasses that aren't.
Let me conclude on a simple point, but one that is a bit of a pet peeve of mine: arguments framed as "we need better X" (regardless of what X is) are lazy and unhelpful. Better is always better–it is tautological. Yes, if I can have better than what I have now, that is an improvement. But the real issue is not "is better a good thing?" (of course it is) it is "what would it take to make things better?" or "is better even possible?" It is also "at what cost do we get to better?"
---
*Of course, once we start talking about the Electoral College or the Senate, this gets messy–which is one of the reason I am a fan of neither).