Arizona Proof of Citizenship Rule Struck Down
The 9th Circuit has struck down an Arizona law requiring people to show proof of citizenship to vote. No, this doesn't open the floodgates to illegal alien voting.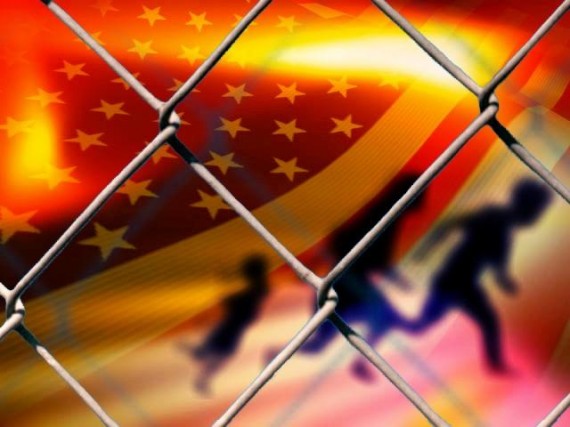 The 9th Circuit has struck down an Arizona law requiring people to show proof of citizenship to vote.
Arizona's election law requiring residents to show proof of citizenship conflicts with the National Voter Registration Act, a federal appeals court ruled in overturning portions of the measure.

The U.S. Court of Appeals in San Francisco yesterday invalidated parts of Arizona's Proposition 200, a 2004 voter- approved initiative on registration for state and federal elections. The court didn't disturb a requirement that voters show identification at the polls.  A three-judge panel of the court, in a 2-1 decision, said the proof-of-citizenship requirement conflicted with the intent of the federal law aiming to increase voter registration by streamlining the process with a single form and removing state- imposed obstacles to registration.

The federal law requires applicants to "attest to their citizenship under penalty of perjury" without requiring documentary proof, the panel said.  "Proposition 200 creates an additional state hurdle to registration," the judges said.
Michelle Malkin notes that retired Supreme Court Justice Sandra Day O'Connor sat in on the case and joined in the majority and sees this part of a larger "No illegal alien left behind" effort in which "the Obama Department of Social Justice has also been actively sabotaging state efforts to ensure that only U.S. citizens vote in U.S. elections."
But, while I'm sure the administration is happy to have as many Hispanics — who tend to vote Democrat — eligible to vote as possible, they're enforcing black letter law.  I haven't read Chief Judge Alex Kozinski's dissenting opinion, if one exists, but this one seems like a no-brainer.  If Federal law says that declaration of citizenship is sufficient, it's rather obvious that states can't countermand that with a requirement to show paperwork.
Further, while I believe claims of widespread fraud in which illegal aliens, felons, and others not eligible to vote do so is wildly overstated, reasonable measures to prevent such fraud have withstood judicial challenge.  Indeed, as Malkin and the Bloomberg report excerpted above note, this decision lets stand Arizona's photo ID requirement.    While not foolproof — but, then, what is? — this requirement should make it difficult for non-citizens to vote.   The RealID law makes new drivers licenses much more onerous to obtain and, certainly, US Passports require a birth certificate.