Bad Graphs Mislead More Than 1000 Words
A case study in how one's choice of graphing techniques can shape a debate over known data.
Following Alexander Hart's lead, Ezra Klein accuses Republicans of "some serious chart based chicanery" for the inclusion of this graph in the "Pledge."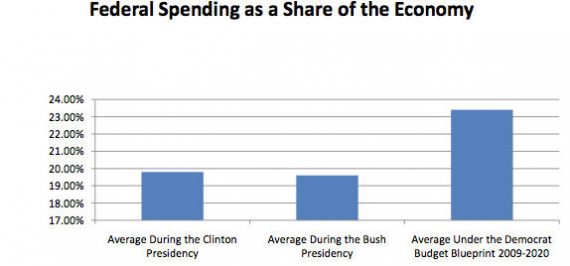 Both note that the actual variance is being distorted by starting the Y axis at 17%, making the increase to 23.5% seem massive.   Hart produces this "honest graph."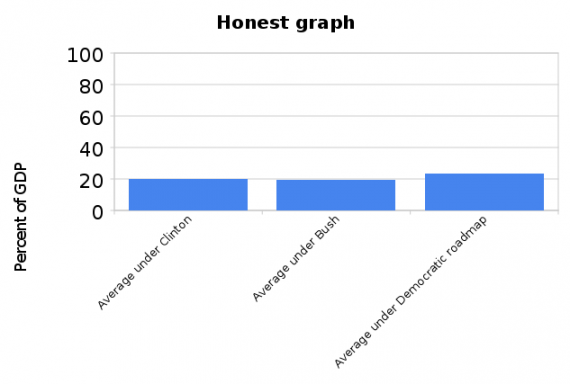 But, as Klein's readers point out, this chart is actually more misleading!  Taking the axis up to 100%, when the actual top number is only 24%, totally minimizes the variation.  So he dutifully comes up with a compromise chart: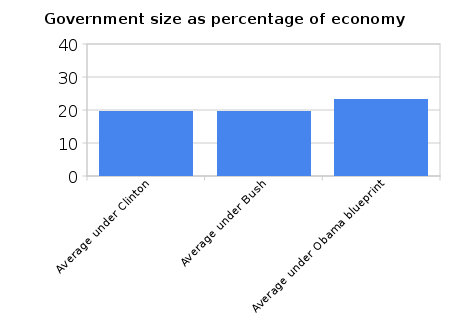 Jonathan Bernstein, who desperately wants more people to read him — and they should! — gives this Catch of the Day honors.
My initial reaction to all this was that it just shows how distorting random — and honest — choices in graphical design can be.  And also that, while starting a chart at 17% to magnify the difference may not be entirely kosher, it's such a standard practice in these things as to not be noteworthy.    But those observations are too banal to merit the time needed to produce such a graphically-intensive post.
But Andrew Gelman actually makes a more substantive point:
I agree with Klein and Hart that, if you're gonna do a bar chart, you want the bars to go down to 0. On the other hand, a projected change from 19% to 23% is actually pretty big, and I don't see the point of using a graphical display that hides it.

The solution: Ditch the bar graph entirely and replace it by a lineplot, in particular, a time series with year-by-year data. The time series would have several advantages:

1. Data are placed in context. You'd see every year, instead of discrete averages, and you'd get to see the changes in the context of year-to-year variation.

2. With the time series, you can use whatever y-axis works with the data. No need to go to zero.
I agree that a line plot, or even a simple line graph, would be more useful than a bar graph here.  But all statistical graphs have advantages and disadvantages.
Further, in defense of whomever drew the disputed GOP chart that started this whole thing, Bernstein commenter David Tomlin correctly observes, "Federal spending as percent of GDP hasn't been below 17% since before WW2. Looking at the range between 17% and 24% seems to me to be a perfectly reasonable way of comparing changes in that figure. Describing the clearly labeled graph as 'dishonest' is tendentious."