Bad News Coming On The Employment Front?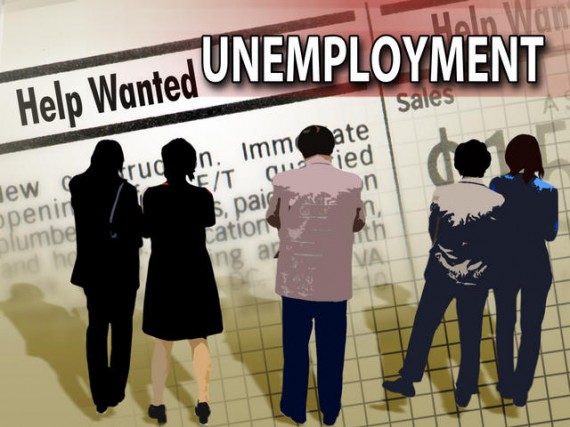 A mid-month survey from Gallup suggests that the February Jobs Report could hold some bad news for the economy, and the President:
PRINCETON, NJ — The U.S. unemployment rate, as measured by Gallup without seasonal adjustment, is 9.0% in mid-February, up from 8.6% for January. The mid-month reading normally reflects what the U.S. government reports for the entire month, and is up from 8.3% in mid-January.

Gallup's mid-month unemployment reading, based on the 30 days ending Feb. 15, serves as a preliminary estimate of the U.S. government report, and suggests the Bureau of Labor Statistics will likely report on the first Friday of March that its seasonally adjusted unemployment rate increased in February. Gallup found that unemployment decreased to 8.3% in its mid-January report, and suggested that the U.S. unemployment rate the BLS reported for January would decline.

Gallup also finds 10.0% of U.S. employees in mid-February are working part time but want full-time work, essentially the same as in January. The mid-February reading means the percentage of Americans who can only find part-time work remains close to its high since Gallup began measuring employment status in January 2010.

Underemployment, a measure that combines the percentage of workers who are unemployed with the percentage working part time but wanting full-time work, is 19.0% in mid-February. This is higher than the 18.7% recorded for January, and is up significantly compared with January's mid-month reading of 18.1
The Gallup numbers haven't precisely tracked the official numbers from the BLS, partly because Gallup doesn't do the same kind of seasonal adjustments to the numbers that the government does before reporting numbers, however the trends have been largely identical even if the numbers haven't exactly matched up. For that reason alone, a large jump in the Gallup numbers is concerning if only because it indicates the possibility that the six or so months of positive jobs reports that we've had through January may hit a bump in the road in February. Several factors could be responsible for this, including growth that is positive but far from being strong enough to support sustained jobs growth, and the fact that businesses may be starting to plan ahead to reflect the anticipated increases in fuel costs that are expected to start hitting the economy in the coming months.
Whatever the reason, though, and assuming we're just not looking at a statistical anomaly here,  this is a potential stumble that could suggest the economy is running into the same early spring slowdown we saw last year.