Barbara Boxer Compares Veterans, Congressmen
Barbara Boxer has offended some veterans again. This time, she's right and they're wrong.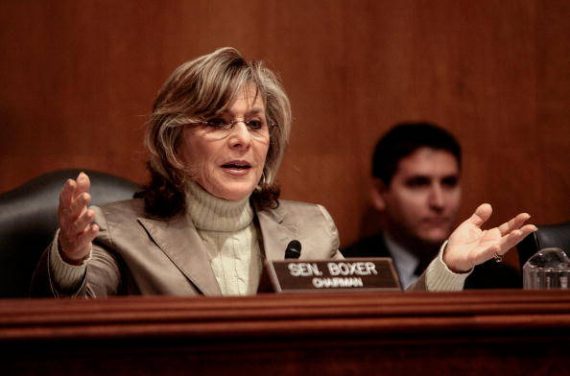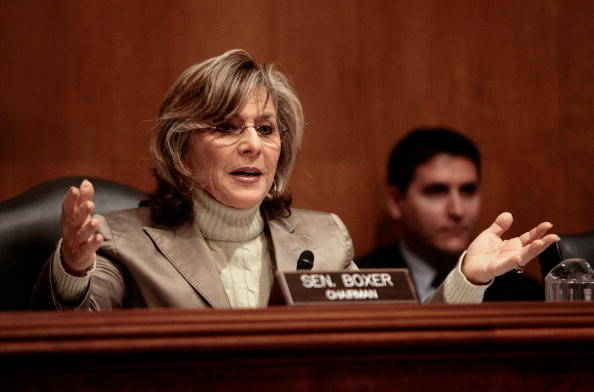 Barbara Boxer has offended some veterans again.  This time, she's right and they're wrong.
At a campaign event over the weekend in Inglewood, California, Democratic Sen. Barbara Boxer seemingly equated being a politician to serving in the military — and an Iraq War veteran supporting Boxer's November opponent is calling on her to apologize.

"We know that if you have veterans in one place where they can befriend each other and talk to each other. You know when you've gone through similar things you need to share it. I don't care whether you are a policeman or a fireman or a veteran or by chance a member of Congress," the California senator said. "[Democratic Rep.] Maxine [Waters] and I could look at each other and roll our eyes. We know what we are up against. And it is hard for people who are not there to understand the pressure and the great things that go along with it and the tough things that go along with it."

"Barbara Boxer's disrespectful comments underscore just how out of touch she has become after her 28 years in Washington," Veterans for Carly Coalition Co-Chairman Lt. Commander Paul Chabot said in a press release, in response to Boxer's comments. "Equating the experiences of members of Congress with those of brave soldiers who have fought to defend our country is just the latest example in a failed career marked by disrespect for our men and women in uniform."

Chabot added, "Barbara Boxer owes an immediate apology to all members of America's armed forces."
No, she doesn't.
Look, I'm no fan of Boxer.  She's quite possibly my least favorite United States Senator.   Her arrogance and contempt for those she considers beneath her were in evidence thirteen months ago when she upbraided a general for calling her "Ma'am" rather than "Senator."
In this particular exchange, though, she's simply stating something obvious:  That those who are part of a tight knit group develop a camaraderie and sense of shared experience that outsiders will never truly understand.
Do Congressmen get shot at on a routine basis?  Thankfully, no.   But she's not saying that being a Senator is exactly like being a veteran in every single way — merely in one particular way.   And she's right!
We veterans have no reason to feel aggrieved.  People are constantly thanking us for our service and holding us out as heroes even when it's not true.   Why so touchy?