Barring Kids From Social Media
An odd set of Senators have a really bad idea.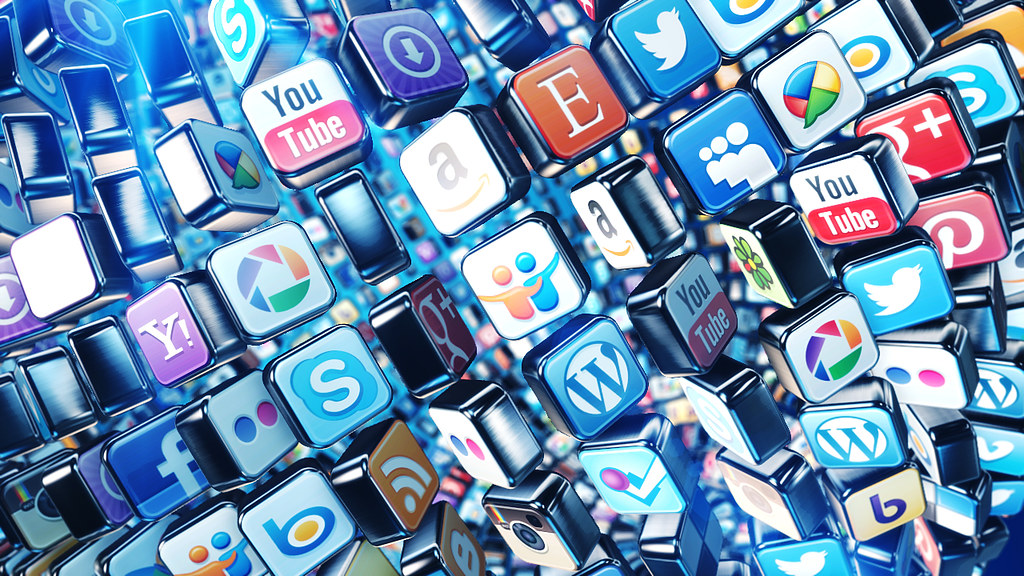 NPR ("Kids under 13 would be barred from social media under bipartisan Senate bill"):
A bipartisan group of senators announced a new piece of legislation this week geared towards protecting children from aspects of social media they say are contributing to the mental health crisis impacting America's youth.

The Protecting Kids on Social Media Act would set the minimum age of social media users to 13. For teens between the ages of 13 and 18, parental consent would be required, and platforms would be banned from using algorithms to recommend content to those young users. Adults would have to create an account for their teens, providing a valid form of ID to become users on a platform, according to the bill.

Children under 13, however, will still be allowed to view content on social media sites, the bill says, as long as it doesn't require an individual to log in to do so.

There are four lawmakers sponsoring the bill, Republican Sens. Tom Cotton of Arkansas and Alabama's Katie Britt alongside Democratic Sens. Brian Schatz of Hawaii and Connecticut's Chris Murphy, who say America's mental health crisis weighs most heavily on adolescents, especially young girls.

"The business model of these apps is simple, the duration of time the user spends on the app and the extent to which they engage with content is directly correlated with ad revenue," Schatz said, arguing that companies want users to spend long amounts of time on their platforms but the results can be "catastrophic."

"Social media [companies] have stumbled onto a stubborn, devastating fact: The way to get kids to linger on the platforms and to maximize platforms is to upset them," Schatz told reporters at a press conference announcing the bill on Capitol Hill Wednesday.

[…]

The senators cited disturbing results from a recent Centers for Disease Control and Prevention study, which found 42% high school students surveyed experienced persistent feelings of sadness or hopelessness over the last year.

Twenty-two percent seriously contemplated attempting suicide, with one in four young women going as far as to formulate a plan on how they would carry it out.

Murphy, a father of two, said the warning signs of social media's impact on kids are abundantly clear and that now is the time to take action.

"This is a reality that we don't have to accept. The alarm bells about social media's devastating impact on kids have been sounding for a long time, and yet time and time again, these companies have proven they care more about profit than preventing the well-documented harm they cause," he said. "None of this is out of Congress's control."

A statement issued by several advocacy groups that focus on the safe use of social media raised concerns about the legislation. They include Common Sense Media, Fairplay for Kids and the Center for Digital Democracy, which said though the bill is "well-intentioned," some aspects take the wrong approach.

The advocacy groups said they support the banning of algorithmic recommendations targeting minors; however, they believe the bill is burdensome to parents, creates unrealistic bans and could be harmful to kids in unhealthy living situations.

"By requiring parental consent before a teen can use a social media platform, vulnerable minors, including LGBTQ+ kids and kids who live in unsupportive households, may be cut off from access to needed resources and community," the group statement reads.

The group also said the minimum age requirement tied to parental consent jeopardizes an adolescent user's privacy. James P. Steyer, founder and CEO of Common Sense Media, said in the statement that the group appreciates the senators' efforts and they look forward to working with them in the future, "but this is a life or death issue for families and we have to be very careful about how to protect kids online."
It's not at all clear from the reporting how much support the bill has. If it were just Cotton, I would dismiss it entirely but the fact that Murphy is a co-sponsor is interesting. I don't see those two agreeing on much.
My kids are 11 and 14 and I've allowed them essentially unfettered access to YouTube and various social platforms for quite some time. We talk about what they're seeing but I don't see much use trying to shelter them from the online world.
That said, I'm not all that persuaded by the notion that we should put the kids in charge because some subset of parents are "unsupportive," much less because of "adolescent user's privacy." While my parenting style is relatively free range, others are more restrictive and, so long as it's not abusive, that's their call to make.
Aside from thinking social media bans all but unenforceable, the immediate objection that came to my mind when reading the report is that this would force all social media users to provide valuable information to the companies who own them. Right now, it usually requires nothing more than an email address—and it doesn't even have to be one that has your real name on it, much less your primary account. But, suddenly, you'd be required to give them your drivers' license—and thus your photograph, date of birth, home address, any disabilities, etc. That's some substantial personally identifying information that I would prefer not to give up.