Bashir-Palin vs. Limbaugh-Fluke
Marin Bashir's ugly comments about Sarah Palin are being compared to Rush Limbaugh's ugly comments about Sandra Fluke.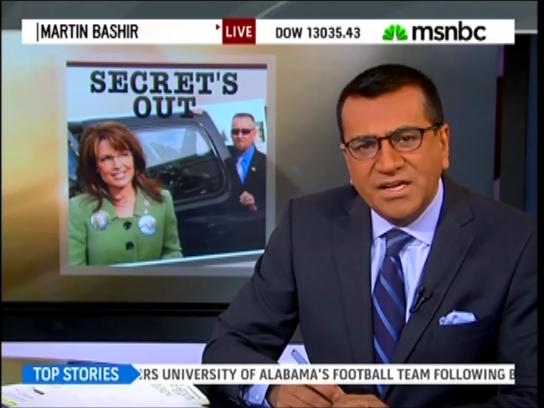 Trending on memeorandum is a piece by the Media Research Center's Geoffrey Dickens titled, "Networks That Skipped Bashir's Gross Attack on Palin Were Outraged By Limbaugh Fluke Joke."
The headline is pretty much self-refuting.  In one case, we have a host on a fourth-tier cable network of whom most people have never heard; in the other, we have the most popular talk radio personality of the last half century and an influential figure in one of our two major political parties. In one case, we have a crude remark directed at a former vice presidential nominee and one-time leading presidential prospect of one of our two major parties; in the other, we have a minor student activist of whom almost nobody had ever heard prior to being called a slut by a famous media personality.
See the difference?
Oh: Bashir is now out of a job. Limbaugh? Not so much.