Basil Marceaux A Set Up Job ?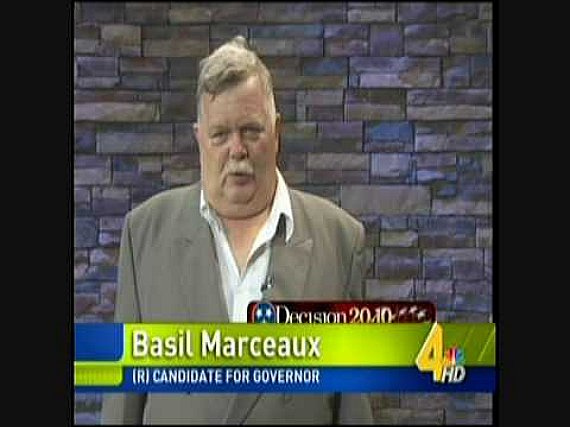 Basil Marceaux, the candidate for Tennessee Governor who became a sensation on the Internet after a bizarre appearance on local television, tells us that the whole thing was a ploy to get attention:
"I hate to say this, but I set the Internet up," he said. "I set the Internet up so they would talk bad about me because it's the only way to get hits."

He says that after the filming of the now infamous television slot, a producer told him that his hair was messy and that he'd made some "mistakes." He says he was asked if he wanted to film it over again, but he decided it was "perfect."
So, Basil isn't as wacky as we thought, right ?
(He then goes on to warn the reporter that his life is in danger from the same men who shot Abraham Lincoln and Martin Luther King Jr., and that if the reporter comes to visit him, she should probably bring a rifle.)
Uhhhh……
H/T: Andrew Sullivan