Being Unvaccinated is Like Smoking
A new way to think about the problem.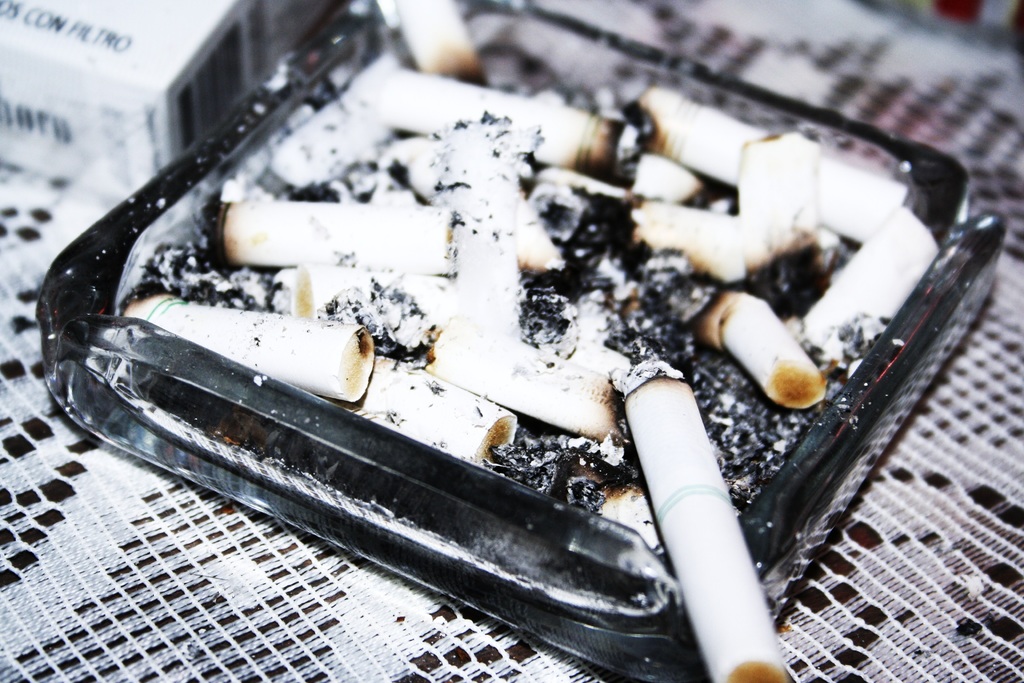 Yale pathologist Benjamin Mazer argues that we've been using the wrong analogy to understand the end state of this pandemic: "COVID Won't End Up Like the Flu. It Will Be Like Smoking."
It's suddenly become acceptable to say that COVID is—or will soon be—like the flu. Such analogies have long been the preserve of pandemic minimizers, but lately they've been creeping into more enlightened circles. Last month the dean of a medical school wrote an open letter to his students suggesting that for a vaccinated person, the risk of death from COVID-19 is "in the same realm, or even lower, as the average American's risk from flu." A few days later, David Leonhardt said as much to his millions of readers in the The New York Times' morning newsletter. And three prominent public-health experts have called for the government to recognize a "new normal" in which the SARS-CoV-2 coronavirus "is but one of several circulating respiratory viruses that include influenza, respiratory syncytial virus (RSV), and more."

The end state of this pandemic may indeed be one where COVID comes to look something like the flu. Both diseases, after all, are caused by a dangerous respiratory virus that ebbs and flows in seasonal cycles. But I'd propose a different metaphor to help us think about our tenuous moment: The "new normal" will arrive when we acknowledge that COVID's risks have become more in line with those of smoking cigarettes—and that many COVID deaths, like many smoking-related deaths, could be prevented with a single intervention.

The pandemic's greatest source of danger has transformed from a pathogen into a behavior. Choosing not to get vaccinated against COVID is, right now, a modifiable health risk on par with smoking, which kills more than 400,000 people each year in the United States. Andrew Noymer, a public-health professor at UC Irvine, told me that if COVID continues to account for a few hundred thousand American deaths every year—"a realistic worst-case scenario," he calls it—that would wipe out all of the life-expectancy gains we've accrued from the past two decades' worth of smoking-prevention efforts.
Many of us have made a similar argument for months now. It's what President Biden means when he calls this "a pandemic of the unvaccinated." But Mazer's analogy adds some useful perspective: smoking cigarettes and other behavioral choices kill comparable numbers of people as COVID.
The same arguments apply to tobacco: Smokers are 15 to 30 times more likely to develop lung cancer. Quitting the habit is akin to receiving a staggeringly powerful medicine, one that wipes out most of this excess risk. Yet smokers, like those who now refuse vaccines, often continue their dangerous lifestyle in the face of aggressive attempts to persuade them otherwise. Even in absolute numbers, America's unvaccinated and current-smoker populations seem to match up rather well: Right now, the CDC pegs them at 13 percent and 14 percent of all U.S. adults, respectively, and both groups are likely to be poorer and less educated.
When P.J. O'Rourke passed this week of lung cancer, I deliberately chose a photograph of him smoking a cigar to illustrate the obituary post. That he had smoked for years almost certainly contributed to his early demise. He was neither poor nor uneducated but rather a highly intelligent person knowing he was taking a risk to indulge a pleasure.
Mazer details the decades-long effort we have put into changing people's behavior with regard to tobacco use and the ongoing efforts to encourage COVID vaccination. Both have been wildly successful but, alas, not as successful as we would like.
We should neither expect that every stubbornly unvaccinated person will get jabbed before next winter nor despair that none of them will ever change their mind. Let's accept instead that we may make headway slowly, and with considerable effort. This plausible outcome has important, if uncomfortable, policy implications. With a vaccination timeline that stretches over years, our patience for restrictions, especially on the already vaccinated, will be very limited. But there is middle ground. We haven't banned tobacco outright—in fact, most states protect smokers from job discrimination—but we have embarked on a permanent, society-wide campaign of disincentivizing its use. Long-term actions for COVID might include charging the unvaccinated a premium on their health insurance, just as we do for smokers, or distributing frightening health warnings about the perils of remaining uninoculated. And once the political furor dies down, COVID shots will probably be added to the lists of required vaccinations for many more schools and workplaces.
He also acknowledges the obvious counterargument:
COVID is an infectious disease and tobacco use isn't. (Tobacco is also addictive in a physiological sense, while vaccine resistance isn't.) Many pandemic restrictions are based on the idea that any individual's behavior may pose a direct health risk to everyone else. People who get vaccinated don't just protect themselves from COVID; they reduce their risk of passing on the disease to those around them, at least for some limited period of time. Even during the Omicron wave, that protective effect has appeared significant: A person who has received a booster is 67 percent less likely to test positive for the virus than an unvaccinated person.

But the harms of tobacco can also be passed along from smokers to their peers. Secondhand-smoke inhalation causes more than 41,000 deaths annually in the U.S. (a higher mortality rate than some flu seasons'). Yet despite smoking's well-known risks, many states don't completely ban the practice in public venues; secondhand-smoke exposure in private homes and cars—affecting 25 percent of U.S. middle- and high-school children—remains largely unregulated. The general acceptance of these bleak outcomes, for smokers and nonsmokers alike, may hint at another aspect of where we're headed with COVID. Tobacco is lethal enough that we are willing to restrict smokers' personal freedoms—but only to a degree. As deadly as COVID is, some people won't get vaccinated, no matter what, and both the vaccinated and unvaccinated will spread disease to others. A large number of excess deaths could end up being tolerated or even explicitly permitted. Noel Brewer, a public-health professor at the University of North Carolina, told me that anti-COVID actions, much like anti-smoking policies, will be limited not by their effectiveness but by the degree to which they are politically palatable.
Ultimately, Mazar argues, what makes the two different is how we feel about them. Because COVID is new and we focus on it on a daily basis, it seems like an emergency whereas the hundreds of thousands of early deaths from tobacco use are just a sad fact of life.