Bernie Sanders Is "Surging" In New Hampshire, But Don't Read Too Much Into It
Two new polls show Bernie Sanders rising in the polls in New Hampshire, but they likely don't mean anything in the long term.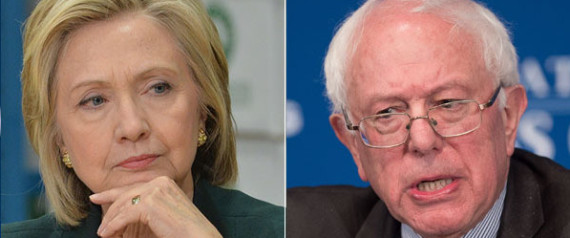 There's some new polling out of New Hampshire that seems to show Vermont Senator Bernie Sanders surging in his race against Hillary Clinton, but it's much less than meets the eye:
Bernie Sanders is picking up steam in New Hampshire, according to recent polls.

The independent Vermont senator running for the Democratic nomination picked up 31 percent of the vote among likely Granite State Democratic primary voters, compared with 41 percent for Clinton, in a Suffolk University poll released Tuesday.

"Most political observers felt that Hillary Clinton's large early lead among Democratic voters would eventually [shrink] a bit over time," said David Paleologos, director of the Suffolk University Political Research Center in Boston. "But in New Hampshire right now, the lead has shrunk a lot, and this is a much different Democratic primary race than we are seeing in other states so far."

The results also suggest a gender gap between Clinton and Sanders that could play out in the primary matchup. Among female voters, 47 percent said they would vote for Clinton, while only 28 percent backed Sanders.

With men, however, Sanders leads, 35 percent to 32 percent. And among those who said that they "know both" of the candidates, Clinton's advantage over Sanders grows slimmer: 38 percent to 35 percent.
This polls came out a day after another poll that put Clinton at 44% and Sanders at 32% in the Granite state. That poll, however was conducted online and was largely dismissed by most observers. With this new Suffolk poll though, it would seem that New Hampshire voters are giving Sanders some kind of serious attention at the moment, a fact which seems to be confirmed by the fact that he has been drawing larger than expected crowds both in New Hampshire and elsewhere. However, there are several reasons to believe that what we're seeing here is a temporary phenomenon that is unlikely to be the beginning of any kind of a trend. For one thing, while Sanders seems to be surging in New Hampshire, there is now sign of anything similar in the recent polling in Iowa or South Carolina, or on the national level. This suggests that whatever we're seeing here is something that's limited to New Hampshire itself, which makes sense given the fact that Sanders has represented neighboring Vermont in the House and Senate for the past quarter century. New Hampshire Democrats, therefore, are likely well acquainted with Sanders and likely somewhat receptive to his messages. That, combined with the fact that these polls are so early in the process that they don't mean anything, makes it likely that what we're seeing here is a temporary phenomenon involving voters who are flirting with Sanders as a candidate but who will end up voting for Clinton next February.
David Axelrod makes basically this same point:
Democratic voters might have a fun and flirty "fling" with Sen. Bernie Sanders (I-Vt.) and his dark-horse candidacy during the early stages of the presidential primary, but they'll eventually settle down with Democratic front-runner Hillary Clinton, former Obama aide David Axelrod said.

"People have will have a fling with Bernie. Bernie is like a great fun date because you know he's not going to be around town too long, and I think you're going to see people flirt with that," Axelrod, who also advised former President Clinton, said on MSNBC's "Hardball."

"But I think Hillary's fundamental approach reflects the mainstream of the Democratic Party. I think she'll be the nominee of the party."
Axelrod is likely to be proven correct. If Democratic voters were really looking for an alternative to Hillary Clinton, they wouldn't be rallying behind a septugenarian socialist Senator from Vermont who has no chance of winning, they'd be looking at another candidate or potential candidate who could provide a more realistic alternative. Admittedly, neither Martin O'Malley nor Lincoln Chafee seems likely to fit that bill themselves, but they both have records far more amenable to being a potential candidate than Sanders does. Additionally, it's possible that other Democrats may still get in the race, particularly former Virginia Senator Jim Webb, who has been spending a lot of time in Iowa and New Hampshire but has yet to officially declare his candidacy. These New Hampshire people rallying behind Sanders at the moment are not dissimilar to the people who rallied behind Ron Paul in 2008 and 2012. They know that he can't win, but he's fun to listen to and there's not much harm in telling a pollster that you support him for now. When it come time to vote, the vast majority of them will line up behind Hillary Clinton. So, don't pay too much attention to those reports about Sanders surging right now, because it most likely won't last.