Biden Fighting the Last War
Is the administration governing like it's 2009?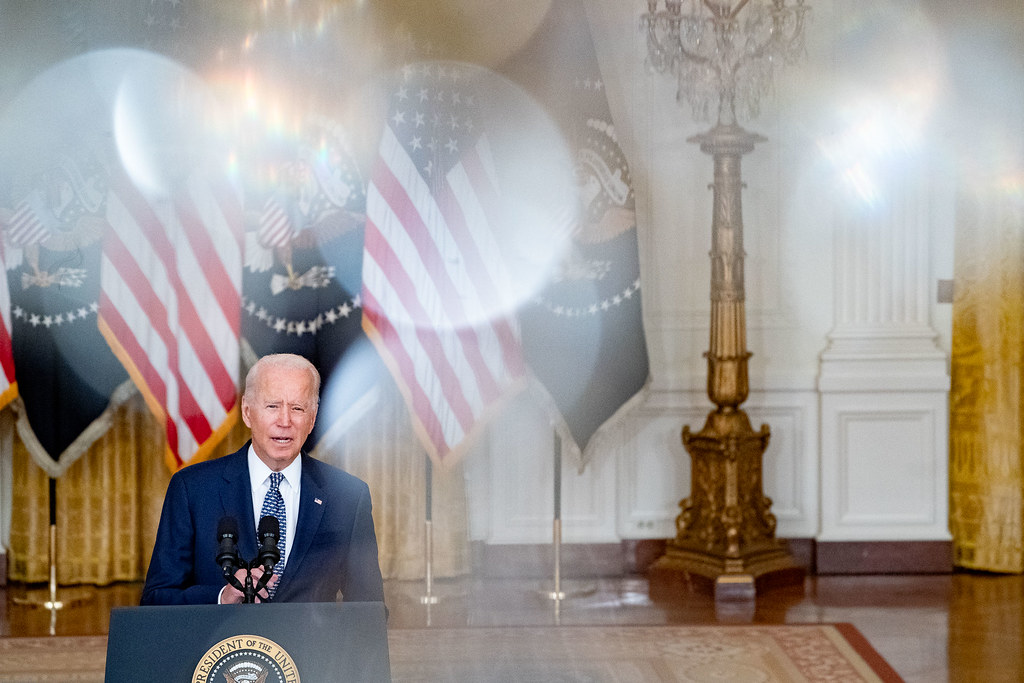 In "This Presidency Isn't Turning Out as Planned," Ezra Klein devotes 1329 words to what at first struck me as two separate columns. But there is a connecting theme.
After a lead noting that the Biden administration is staffed by mostly the same people as the Obama administration, just in different chairs, Klein observes,
The problems Biden is facing are an almost perfect inversion of the problems Obama faced. The Obama administration was bedeviled by crises of demand. The Biden administration is struggling with crises of supply.

For years, every conversation I had with Obama administration economists was about how to persuade employers to hire and consumers to spend. The 2009 stimulus was too small, and while we avoided a second Great Depression, we sank into an achingly slow recovery. Democrats carried those lessons into the Covid pandemic. They met the crisis with overwhelming fiscal force, joining with the Trump administration to pass the $2.2 trillion CARES Act and then adding the $1.9 trillion American Rescue Plan, the trillion-dollar infrastructure bill and the assorted Build Back Better proposals on top. They made clear that they preferred the risks of a hot economy, like inflation, to the threat of mass joblessness.

"We want to get something economists call full employment," Biden said in May. "Instead of workers competing with each other for jobs that are scarce, we want employers to compete with each other to attract work."

That they have largely succeeded feels like the best-kept secret in Washington. 
Now, I'd argue that, as is so common in politics, the perceived failure is self-induced. Much like Obama, Biden over-promised and under-delivered. Yes, the economy has come roaring back at a face much faster than predicted and, yes, Biden deserves some credit for that. But, having staked so much of his first year in office on what looks to be a Quixotic effort to pass BBB, it looks like a failure because the administration didn't achieve the massive thing that it spent so long telling us is essential.
Still, Klein is right here:
It is easy to imagine the wan recovery we could've had if the mistakes of 2009 and 2010 had been repeated. Instead, we met the pandemic with tremendous, perhaps excessive, fiscal force. We fought the recession and won. The problems we do have shouldn't obscure the problems we don't.
Strangely, though, he soon pivots to what seems like a completely different topic:
But we do have problems. Year-on-year inflation is running at 7 percent, its highest rate in decades, and Omicron has shown that the Biden administration wasted months of possible preparation. It is not to blame for the new variant, but it is to blame for the paucity of tests, effective masks and ventilation upgrades.
And the rest of the piece weaves in and around these two issues: the supply chain and COVID. And, unlike most pundits, Klein doesn't blame the former on the latter.
His administration is suffering right now from directly mismanaging Covid supplies. It did an extraordinary job in its first months, flooding the country with vaccines. Today, any adult who wants one, or three, can get the shots. But vaccines aren't the only public health tool that matters, and there was every reason to believe the Biden administration knew it. The American Rescue Plan had about $20 billion for vaccine distribution, but it had $50 billion to expand testing and even more than that to retrofit classrooms so teachers and children alike would feel safe. Where did that money go?

Getting the pandemic supply chain right would help ease every other supply chain, too. If Americans could move about their lives more confidently, they could buy services instead of things, and if companies could test and protect their work forces more effectively, they could produce and ship more goods.

But the Biden administration hasn't fully embraced its role as an economic planner. When Jen Psaki, the White House press secretary, was asked about testing shortages in December, she shot back, "Should we just send one to every American?"

Psaki's snark soon became Biden's policy. The administration is launching a website where any family can request four free tests. That's a start, but no more than that. For rapid testing to work, people need to be able to do it constantly. But because the administration didn't create the supply of tests it needed months ago, there aren't enough tests for it or anyone else to buy now. Part of this reflects the ongoing failure of the Food and Drug Administration to approve many of the tests already being sold in Europe.

The same is true, I'd argue, about masks. There's simply no reason every American can't pick up an unlimited supply of N95s and KN95s at every post office, library and D.M.V. Instead, people are buying counterfeit N95s on Amazon and wearing cloth masks that do far less to arrest spread. Now the Biden administration is moving toward supplying masks. But more needs to be done: How about ventilation? How about building the vaccine production capacity needed to vaccinate the world and prevent future strains from emerging? How about building capacity to produce more antiviral pills so that the next effective treatment can ramp up more quickly?
These are all good questions. Obviously, it would have been swell if we had a competent, serious President in office between December 2019 and noon on January 20, 2021 when the pandemic first hit. We would surely be much, much further ahead in so many ways had that been the case. But Biden will have been in office a full year come Thursday; he's rightly deserving of a lot of blame at this point for what hasn't been done.
That N95 masks were the gold standard has been apparent since the beginning and other developed countries were distributing free masks and testing kits to citizens almost two years ago. Given the massive amount that we've allocated to this crisis, it's simply inexcusable that we haven't done so by now. (And, again, that's largely on Trump but Biden can't escape blame this far in.)
Ditto upgrading air filtration and circulation in public buildings, certainly including our schools. That's a shovel-ready project if ever there was one and it would have substantial public health benefits even apart from COVID for years to come.
To the extent that the two pieces are related, it seems very much like this administration came in ready to fight the last war. They treated 2021 like it was 2009 and were determined not to make the same mistakes. Instead, they made different ones. Which, all things being equal, is preferable.
Klein closes:
For decades, Democrats and Republican administrations alike believed the market would manage supply. We live in the wreckage of that worldview. But it held for so long that the U.S. government has lost both the muscle and the confidence needed to manage supply, at least when it comes to anything other than military spending. So Biden's task now is clear: to build a government that can create supply, not just demand.

This may not be the presidency Biden prepared for, but it's the one he got.
I'm not sure that's right, though. Even under Trump, who undermined the fight against COVID by spending too long pretending it wasn't a big deal, we got Operation Warp Speed and its massive investment in finding and producing a vaccine. While others did the same thing, the result was the production of a number of viable alternatives in record time and the capacity to produce them in short order. While distribution was wonkier than one would have liked in the early weeks, the problem was sorted out relatively quickly and, as Klein has already noted, we are, if anything, oversupplied now.
And, depending on how one looks at the problem, overhauling filtration systems across the land is as much a demand problem as a supply problem. The government could easily increase demand by legislation or regulation mandating higher standards or by allowing businesses who upgrade to increase capacity.