Biden to Announce Vaccine Requirement for Feds
The country's largest employer is soon going to be less tolerant of the unvaccinated.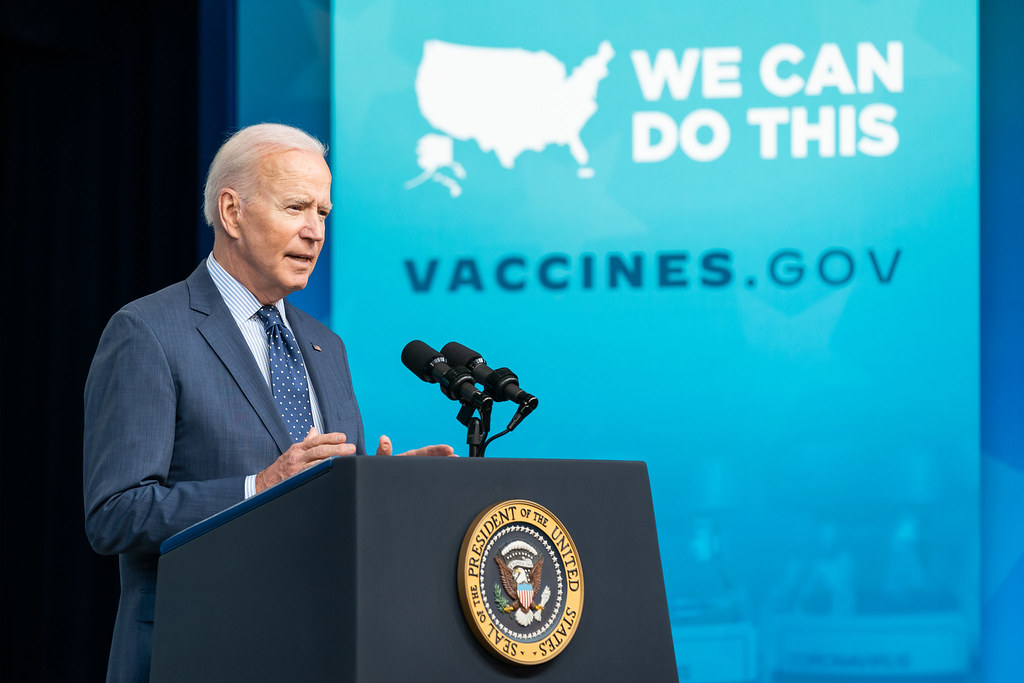 CNN ("Biden will announce vaccination requirement across federal government on Thursday"):
President Joe Biden will announce on Thursday a requirement that all federal employees and contractors be vaccinated against Covid-19, or be required to submit to regular testing and mitigation requirements, according to a source with direct knowledge of the matter.

The announcement will come in remarks where Biden is also expected to lay out a series of new steps, including incentives, in an attempt to spur new vaccinations as the Delta variant spreads rapidly throughout the country. It will also follow the decision by the Department of Veterans Affairs to require its frontline health care workers to be vaccinated over the course of the next two months.

Biden alluded to the looming announcement on Tuesday. "That's under consideration right now," Biden said, when asked if he would impose a vaccination mandate on federal workers.

While the specifics are still being finalized, the source said, federal workers would be required to attest to their vaccination status or submit to regular testing. The source said the proposal will be roughly similar to what is being implemented in New York City. Additional requirements for the unvaccinated could be added as agencies push to vaccinate their employees.

Biden will not impose the requirement on the US military, despite his authority to do so, for the time being. He is, however, likely to outline how the Department of Defense may seek to approach the issue going forward, the source said.

Asked if he thinks the new revised guidance on masks from the US Centers for Disease Control and Prevention will lead to confusion for Americans, Biden cast blame on unvaccinated Americans, saying that if they had been vaccinated "we'd be in a very different world."

"We have a pandemic because the unvaccinated and they're sowing enormous confusion. And the more we learn about this virus and the Delta variantion, the more we have to be worried and concerned. And there's only one thing we know for sure, if those other hundred million people got vaccinated, we'd be in a very different world," he said.

The administration's decision to require vaccines for VA health workers provided a powerful signal that vaccine requirements could be necessary to convince the still-hesitant to get their shots.
This is, honestly, long overdue. And I must say that I'm baffled that Biden would require ordinary office workers and contractors to get the vaccine but exempt members of the armed forces; if anything, it should be the opposite. Unvaccinated troops are a major risk to readiness that far outweigh the minimal risk of complications given how long these vaccines have been tested.
That said, if we're going to make this move, it seems that it's also time for the FDA to expedite its approval of the two safest vaccines, Moderna and Pfizer. The current "emergency" status naturally contributes to hesitancy. Given that hundreds of millions of doses have been administered at this point, we've had the most robust trial imaginable.