Biden Urges Commonsense Gun Reform
Here we go again.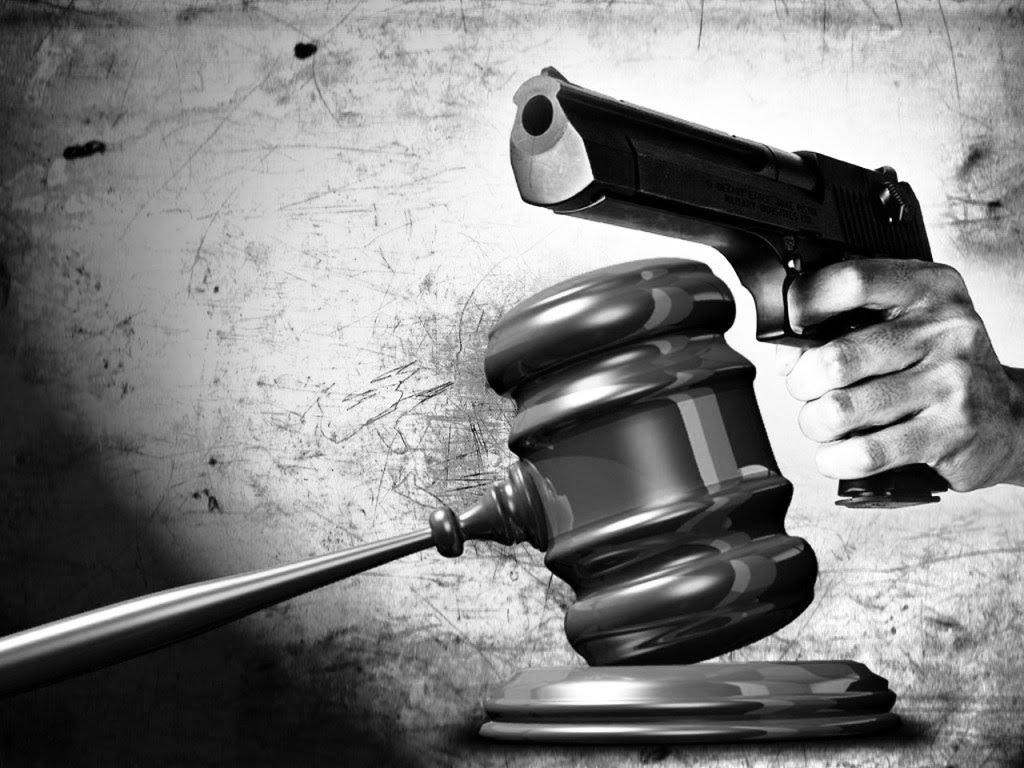 After refusing to speculate on the specifics of the latest mass shooting and issuing the appropriate but far too routine expressions of sadness and condolence, President Biden had this to say:
I want to be very clear — this is the one thing I do know enough to say on it, in terms of what's happened there: While we're still waiting for more information regarding the shooter; his motive; the weapons he used — the guns, the magazines, the weapons, and the modifications that apparently have taken place to those weapons that are involved here — I don't need to wait another minute, let alone an hour, to take commonsense steps that will save the lives in the future and to urge my colleagues in the House and Senate to act. 

We can ban assault weapons and high-capacity magazines in this country once again.  I got that done when I was a senator.  It passed.  It was law for the longest time, and it brought down these mass killings.  We should do it again. 

We can close the loopholes in our background check system, including the "Charleston loophole."  That's one of the best tools we have right now to prevent gun violence.  The Senate should immediately pass — let me say it again: The United States Senate — I hope some are listening — should immediately pass the two House-passed bills that close loopholes in the background check system.  These are bills that received votes of both Republicans and Democrats in the House.  This is not and should not be a partisan issue; this is an American issue.  It will save lives — American lives — and we have to act.  We should also ban assault weapons in the process.

I'll have much more to say as we learn more, but I wanted to be clear: Those poor folks who died left behind families — that leaves a big hole in their hearts.  And — and we can save lives increasing the background checks so that they're supposed to occur, and eliminating assault weapons and the size of magazines.  We don't know all the detail yet on that.  But I'll be talking to you more later today or in the next couple of days about what else we know.
White House press secretary Jen Psaki has since added, "We are certainly considering a range of levers, including working through legislation, including executive actions to address, obviously, you know, not just gun safety measures but violence in communities, so that has been under discussion and will continue to be under discussion."
While I see little point in banning one type of semiautomatic rifle while allowing hundreds of others to be sold, there seems to be some psychological desire on the part of would-be spree killers to adopt the military style. Similarly, while I imagine it's too late to put the genie back in the bottle on magazine size—there's an inordinate supply already on the market—putting minor obstacles in the way likely won't hurt and the infringement on the liberty of sport shooters would be negligible, indeed.
Whether background checks would have prevented any individual spree shooter is debatable. But one would imagine that some of these would be caught. And, overall, it is indeed "common sense" to take reasonable steps to keep deadly weapons out of the hands of crazy people.
These spree killings had become less of a routine occurrence during the pandemic but, alas, this is a part of our "normal" to which we are slowly returning. It's one part I could do without.
Alas, aside from whatever Biden can do on the margins with Executive Orders—and I suspect it is not much—I hold out very little hope that this particular shooting—which seems to be the umpteenth of these just in Boulder, Colorado—will be the one that changes the culture.