Bill Barr Standing Up to Trump?
The Attorney General claims to be frustrated by Presidential tweets that undermine his department.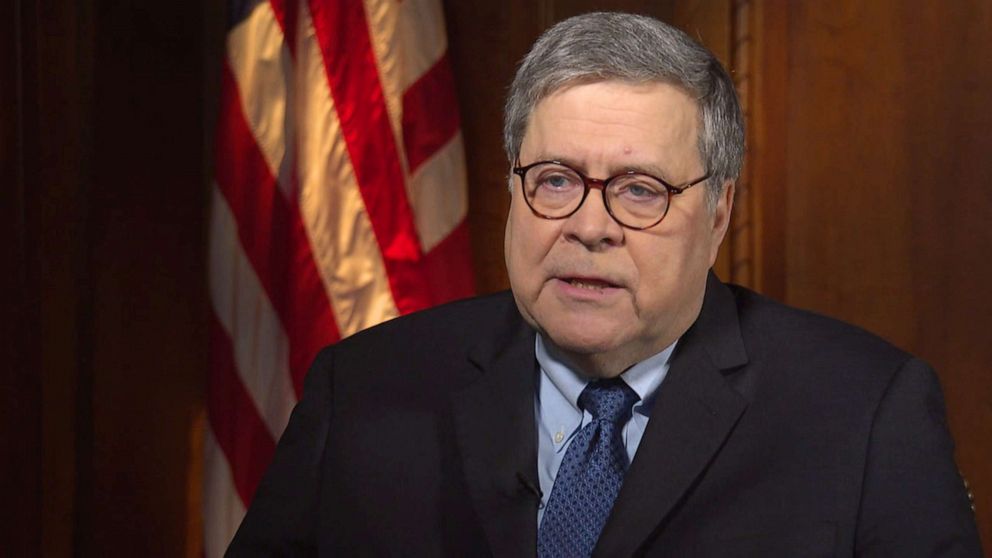 Yesterday afternoon, the Department of Justice countermanded the recommendations of a 7-9 year sentence for Trump fixer Roger Stone, prompting the resignation of several federal prosecutors associated with the case. This afternoon, Attorney General Bill Barr, widely seen as a lackey of the President after his shockingly dishonest portrayal of the Mueller Report, seems to be pushing back.
ABC News broke the story:
In an exclusive interview, Attorney General Bill Barr told ABC News on Thursday that President Donald Trump "has never asked me to do anything in a criminal case" but should stop tweeting about the Justice Department because his tweets "make it impossible for me to do my job."

Barr's comments are a rare break with a president who the attorney general has aligned himself with and fiercely defended. But it also puts Barr in line with many of Trump's supporters on Capitol Hill who say they support the president but wish he'd cut back on his tweets.

"I think it's time to stop the tweeting about Department of Justice criminal cases," Barr told ABC News Chief Justice Correspondent Pierre Thomas.

When asked if he was prepared for the consequences of criticizing the president – his boss – Barr said "of course" because his job is to run the Justice Department and make decisions on "what I think is the right thing to do."

"I'm not going to be bullied or influenced by anybody … whether it's Congress, a newspaper editorial board, or the president," Barr said. "I'm gonna do what I think is right. And you know … I cannot do my job here at the department with a constant background commentary that undercuts me."
Betteridge's law of headlines tells us that the answer to any headline that ends in a question mark is No. And I fear that holds in this case.
When Barr released his now-infamous summary of Mueller's report, I thought he deserved the benefit of the doubt. After all, the Attorney General, while a political appointee, has a unique role in our system and it's simply expected that they shoot straight. Alas, Barr clearly shaded the truth and permanently altered the public perception of the report. (Of course, Mueller should have forestalled that by including a publicly-releasable Executive Summary.)
So, clearly, Barr no longer deserves the benefit of the doubt. He's a Trump stooge who puts his loyalty to the boss over his oath to the Constitution unless proven otherwise.
That said, there's legitimate argument that the 7-9 year range initially recommended by prosecutors was in fact wildly out of bounds. (Popehat's Ken White, the opposite of a Trump supporter, believes so.) And maybe Barr came to that conclusion independently and was exasperated to have it appear to be political cronyism because of the President's tweets.
So, I suppose we'll see what Barr's next move is.
UPDATE: LA Times White House reporter Chris Megerian has a less charitable but perhaps more plausible interpretation of Barr's plea: