Bipartisan Senate Gun Control Talking Points
Calling it a "deal" is vastly over-selling it.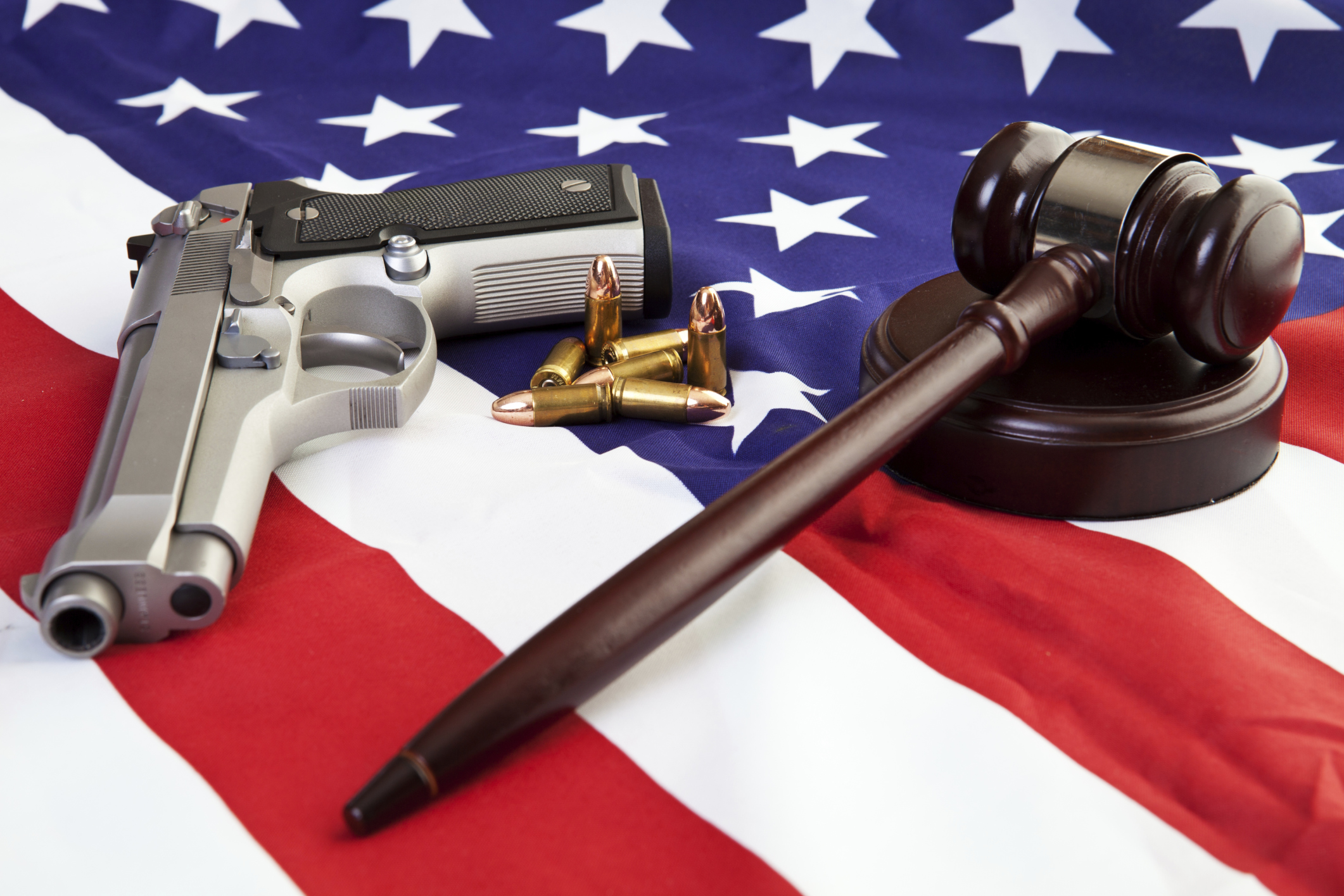 I am intentionally limiting my intake of news while on vacation but got the impression yesterday afternoon that something big happened on the gun control front. Actually reading the fine print gives a different impression.
WaPo ("Senators strike bipartisan gun deal, heralding potential breakthrough"):
A bipartisan group of senators announced Sunday that it had reached a tentative agreement on legislation that would pair modest new gun restrictions with significant new mental health and school security investments — a deal that could put Congress on a path to enacting the most significant national response in decades to acts of mass gun violence.

Twenty senators — 10 Democrats and 10 Republicans — signed a statement announcing the framework deal. The move indicated that the agreement could have enough GOP support to defeat a filibuster, the Senate supermajority rule that has impeded previous gun legislation.

[…]

Under the tentative deal, a federal grant program would encourage states to implement red-flag laws that allow authorities to keep guns away from people found by a judge to represent a potential threat to themselves or others, while federal criminal background checks for gun buyers younger than 21 would include a mandatory search of juvenile justice and mental health records for the first time.

Other provisions would prevent gun sales to a broader group of domestic violence offenders, closing what is often called the "boyfriend loophole"; clarify which gun sellers are required to register as federal firearms dealers and, thus, run background checks on customers; and establish new federal offenses related to gun trafficking.

The agreement does not include a provision supported by President Biden, congressional Democrats and a handful of Republicans that would raise the minimum age for the purchase of at least some rifles from 18 to 21. Handguns are already subject to a federal 21-and-older rule.

[…]

Other provisions would funnel billions of new federal dollars into mental health care and school security programs, funding behavioral intervention programs, new campus infrastructure and armed officers. One cornerstone of the deal is legislation sponsored by Sens. Roy Blunt (R-Mo.) and Debbie Stabenow (D-Mich.) to establish a nationwide network of "community behavioral health clinics," though the framework does not yet include an agreed funding level for that program or others.

The announcement represents the fruit of various bipartisan efforts launched in the days after the May 24 killing of 19 children and two teachers inside Robb Elementary School in Uvalde, Tex., which itself came 10 days after a mass shooting at a Buffalo supermarket.

[…]

Key pitfalls remain: The framework announced Sunday amounts to a statement of principles, not a fully written bill. While people involved in the process said last week that significant chunks of the legislation have already been written, new points of friction frequently arise in Congress as the drafting process plays out.

Red-flag laws, in particular, have raised many conservative Republicans' hackles, though negotiators said last week that they thought there would be sufficient GOP support to pass a deal. The boyfriend loophole and firearms licensee provisions have also been subject to previous bipartisan talks that did not produce agreements.
Reuters ("Gun-reform deal reached in Senate with key Republican backing") adds:
While an important breakthrough, the agreement does not ensure that legislation will be approved. Lawmakers still must hammer out legislative language that can attract enough votes to pass in both the Senate and House of Representatives, each narrowly controlled by Democrats.
Certainly, the fact that ten Republicans have signed onto this statement of principles gives one hope that some actual legislation will pass. But the devil is often in the details. Will the fleshed-out version of this still net the support of every single signatory? Will more than ten Democrats refuse to sign on because this doesn't go far enough? I wouldn't bet a whole lot on a prediction on either of those.
The WaPo Editorial Board ("The Senate's bipartisan gun deal is an encouraging first step") is cautiously optimistic.
No sooner had a bipartisan group of Senate negotiators announced on Sunday they had reached a tentative deal on a package of safety and gun-related measures than the criticism and second-guessing began. One common refrain was that the package was too modest. We'd also like to see more. But this agreement, if passed by Congress, would be the most significant piece of gun-safety legislation in more than 25 years, and for that, it should be applauded.

[…]

President Biden quickly embraced the deal, saying: "Obviously, it does not do everything that I think is needed, but it reflects important steps in the right direction, and would be the most significant gun safety legislation to pass Congress in decades." Senate Majority Leader Charles E. Schumer (D-N.Y.) pledged to put a bill on the floor as soon as possible once legislation is written. Senate Minority Leader Mitch McConnell (R-Ky.) released a statement praising the negotiators but stopped short of pledging to support an eventual bill.

Like Mr. Biden, we think other reforms are needed. Notably, addressing the danger posed by assault weapons and high-capacity magazines — either banning them or, at the very least, raising the minimum age for buying them from 18 to 21, the same as is required for handgun purchases. But the compromise that has been worked out — credit to Sens. Chris Murphy (D-Conn.) and John Cornyn (R-Tex.) — is reasonable and meaningful. No, it won't save all lives lost to gun violence, but it will save some. We urge Congress to approve it.
Given that one has to be 21 to legally buy a beer or a pack of cigarettes, it seems perfectly reasonable to set that limitation on buying firearms of all types. I'm more skeptical of singling out "assault weapons," which aren't really a thing, but they do seem to have some attraction to would-be spree killers. Then again, I'm old enough to remember when the boogeyman of weapons were cheap "Saturday Night Special" handguns.
Assuming this passes into law and survives judicial scrutiny, I agree with the WaPo editors that this is a modest step in the right direction. Given that the nation is awash in both guns and sociopaths, I'm skeptical that it will do much to stop mass shootings and other planned events. But it could put up enough of a barrier to impulse killings to have some impact.