Mental Illness, The Law, And Individual Rights
Are we heading toward an era where a diagnosis of mental illness becomes an instrument for state oppression?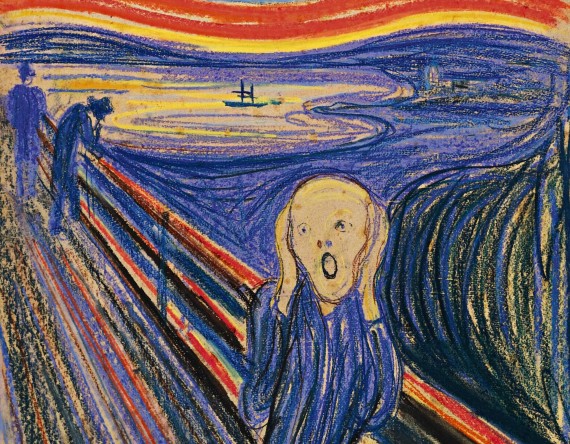 Yesterday, I touched on some of the concerns for both individual rights and personal privacy raised by the efforts of politicians on both sides of the political aisle to place a greater regulatory focus on the issue of mental illness and its connection to violence. Today, a guest blogger at law professor Jonathan Turley's site raises some additional concerns about giving the state greater ability to intrude into the lives of people, over guns or any other issue, based on a diagnosis of "mental illness":
What is mental illness?  It's a hot topic in the news recently, because of proposed gun control legislation. I saw a photo yesterday of people holding up a huge sign saying, "Keep guns out of the hands of mentally ill."

There is far more to the demonization of the mentally ill than just the firearms issue. It spills over into the Federal Aviation Administration and the Department of Transportation. It is not just guns; it is airplanes and trucks as well. This brings us to the core question of, "What is mental illness?"  The Diagnostic and Statistical Manual of Mental Disorders, Fourth Edition, Text Revision (DSM-IV-TR) is the current handbook for classifying mental disorders.  DSM-V is in the final stages of development and will be published in May 2013. That is only next month.
The post goes on to make this important point about the ability of legislators to make decisions on an issue that even doctors don't necessarily agree on, and what that means for individual rights:
When some of the most prominent mental health experts in the world cannot agree what mental illness diagnoses are, how are lawmakers, judges and law enforcement officers supposed to know? Is being transgendered a mental illness? How about homosexuality—oops, never mind, they took that out of the DSM-IV. There are many people with bipolar disorder walking around and you will never know it, especially if they are taking their medication. Should a person with well-controlled bipolar disorder be allowed to drive an 18 wheel truck, fly a light airplane, or own firearms?

It is interesting that the FAA has created a new class of aircraft, call Light Sport Aircraft" or LSA, which do not require an FAA medical certificate to fly. A light sport pilot may fly with a valid and current driver's license. Glider pilots can exercise the privilege without a medical certificate.

This brings us to driver's licenses. If a person, who is taking Xanax or some mild anti-depressant is not allowed to own firearms or fly a Cessna 172, why can they drive? An average automobile or pickup truck weighs almost two tons. They drive on two-lane roads at 55 or 60 mph. That means on a two-lane road, they are passing within two to four feet of each other with a closing speed of about 120 mph.

Just what is mental illness, and where is that bright line drawn for different activities and privileges of ownership? Think about it. Your physician has to give you a formal diagnosis in order to write a prescription for any medication. Almost any Primary Care Physician, especially family doctors, will tell you that a large percentage of their patients are receiving medications for diagnosed psychiatric conditions. The most common are depression and anxiety, either situational or endogenous.

(…)

Legislation and administrative rules that limit rights are already having negative effects on people with mental health issues. They do not get treatment, or ask their doctor for advice. Sometimes they lie.  Sometimes a patient will show up, insist on paying cash, register under a John Doe alias, give a vacant lot as an address and use 888-88-8888 for a Social Security number.  Most people who need mental health medications or treatment refuse to seek help. If anyone thinks that is a good thing, they are not paying attention.

(…)

HIPAA is supposed to keep your records private, but they are accessible with a court order. Alternately, any agency issuing a license or certificate can insist on the applicant signing a HIPAA complaint medical release form. Sign the form or you do not get your license.  One must always beware the Law of Unintended Consequences.
All of the issues raised here are well-taken. I raised similar concerns in the series of posts both Steven Taylor and I did in  the wake of the Gabby Giffords shooting and the rather obvious fact that Jared Lee Loughner was a  person with serious mental  health issue who never sought, or was never referred to, the kind of professional care that might have been able to help him, and prevent a tragedy. [See here, here, and here] At the same time, though, there are some excellent points raised here about the dangers of using a diagnosis of "mental illness" as justification for depriving individuals of their rights, or limiting their ability to earn a living. After all, if, as in the New York case, being prescribed anti-anxiety drugs is justification for taking away someone's guns (keeping in mind that that determination was reversed by a judge), what would it mean for, say, keeping such a person employed as a teacher? Now, obviously, in that second situation the person in question is protected by a union contract. However, if state law determines that someone is mentally unfit to own a gun, why should that same person be fit to be along in a classroom with ~20-25 students? If that person is a physician or an attorney,why should they be fit to treat patients or represent clients?  Indeed, if,under the state's criteria for "mental illness" one meets the test, why shouldn't we just lock you up and force you to under go the treatment necessary to make you "better."
This, I would submit, is the biggest problem with the strategy that the National Rifle :Association and other gun rights organizations are pursuing by trying to argue that the post-Newtown debate should be focused on mental illness instead of what may or may not be loopholes in the nation's gun laws. As I've noted before, history is replete with examples of authoritarian states using "mental illness" as a means for suppressing dissent. There are also plenty of examples from our own history of the horrible treatment that mentally ill people have been subjected to in the past. By making "mental illness" an enemy rather than an disease that should be treated, groups like the NRA are actually becoming more of an enemy of individual liberty than they can possibly imagine.