Blogging 101
Some thoughts on why certain topics get blogged.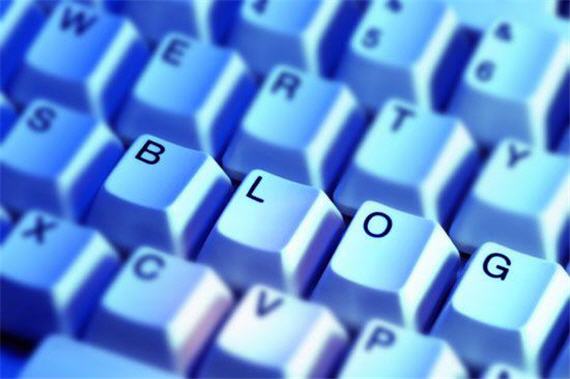 A legitimate question emerges as to why some topics may get more attention than others, here are some reasons.  Here are some thoughts.
1.  Blogging is Mostly Reactive. By this I mean that much of it is being a news/politics junkie and consuming a lot of news.  The results of said consumption is having opinion about that which has been consumed.  The result is often a blog post.  As such, if a given topic is being discussed a lot in the mediasphere, it is likely to get discussed in the Blogosphere.
2.  One post often begets others. If I write a post about X and that post gets a lot of comments it is possible that one of those posts will inspire more posts.  Yes, I frequently respond in the comments but if a comment inspires a long response, then it makes sense for me to turn that into a post.  One of the key facts about blogging is that a successful blog must have almost-constant content.  As such, the dynamic is such that a post that draws comments will also inspire more posts because from a blog business point of view, a new post is actually much better than a comment from .
Further, if commenters are going to argue with my position (which is certainly within their right, so don't misunderstand) this is likely to cause me to think even more about the given topic and therefore to blog more about it.
3.  Blog Posts Tend to be Short. The typical post around here, I would estimate, somewhere in the 300-600 range, which means that they are shorter than more newspaper columns (that usually range in the 700-1000 word category).  One can only address so many points per post and it is impossible to say everything that every commenter wants in such a space. Indeed, see again the above point, as I know that I do sometimes try to address issues raised by commenters.  As such, additional points on a given topic equals more blog posts on that topic.
4.  The Meme Factor.  James Joyner noted this earlier today:  after a while one often feels compelled to respond to a story if one sees constant references to a given topic.   My Twitter and RSS feeds, not to mention Memeorandum, where deluged with Keith Olbermann stories last night.  I initially had nothing I really wanted to say about it, but after twelve plus hours of coverage I eventually was drawn in enough to at least post a quick link to a story I thought was interesting.  And, probably, if people keep talking about it something else may occur to me to want to say.
5.  Audience Matters. While a lot of people complain about posts about a certain half-term governor, the amusing thing is that those self-same people comment on every post about said half-termer (and, as Nate Silver pointed out the other day, to understand coverage of said politician, one has to take into account not just the media or said politician, but also the audience).  There is a subtle (and sometimes not so subtle) encouragement from the readers on these things.  In general terms, for example, the readers seem to prefer domestic political discussions rather than ones focusing on foreign politics.  Again:  see #2 above.
6.  The Familiar Usually Beats out the Unfamiliar. This is actually a general principle in mass media in general.  Audiences (back to #5) are more prone to be interested in stories they know something about, rather than something they know very little or nothing about.  This consciously and unconsciously shapes what gets discussed.
More could be said, but I will conclude with the following, which really sums it all up (for me, anyone, and probably for most bloggers):
Taylor's Blogging Credo: I blog what it occurs to me to blog with I read and hear what others say.  More I cannot blog.*
*Geekpoints to the first to correctly identify the reference.