Blogs Then and Now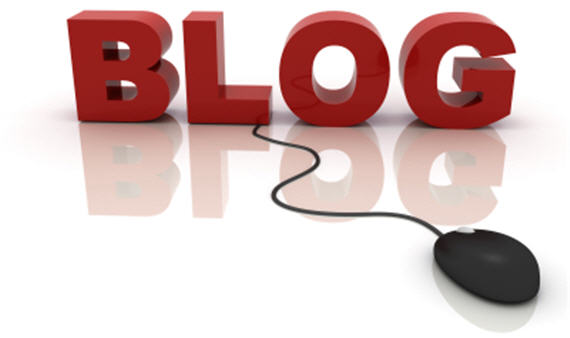 Aaron Brazell is doing some research on the evolution of blogging in recent years and has asked for my input. [Update: The result, "Political Blogging 2.0," is now up.]
I started OTB in January 2003 and have seen a lot of change. I should note at the outset that my experience is almost entirely with the political blogosphere, a tiny fraction of the whole enterprise, and that my observations mostly apply in that realm.
Blogging for Dollars
When I started, even the likes of Glenn Reynolds of InstaPundit and the then-independent Andrew Sullivan's Daily Dish were hobby blogs. People put up PayPal "tip jars" and, in Sully's case, held periodic "fund drives" but there was no way to make a living at the enterprise unless you were Mickey Kaus.
Henry Copeland introduced BlogAds in 2002 but it would be some time before it came to fruition. Others would follow. Additionally, dozens of bloggers have "taken the Boeing" and been hired by magazines, think tanks, and other organizations as bloggers or, in some cases, had their blogs absorbed outright.
There's even a cottage industry, exemplified by Darren Rowse at ProBlogger and Brian Clark's Copyblogger, of How to Make Money Blogging blogs.
It should be noted that only a relative handful of the millions of blogs out there are making serious income. Then again, those are (mostly) the blogs that have a wide audience. Many have speculated that monetization of blogs would turn us into nothing but small-staff versions of mainstream press, introducing fears about alienating potential advertisers and bringing pressure to write about things that will generate pageviews. Some of that has happened, I think, although indirectly. Certainly, many bloggers (following advice from Rowse, Clark, and others) are altering content to maximize search engine traffic for purposes of driving ad revenue. Then again, people were doing a lot of that even in the hobby blogging days because high SiteMeter numbers were a status symbol and there's a competitive aspect to the blogging "game."
Blogging Communties
Daily Kos was already one of the more popular blogs when I started. Then, though, it was just Markos doing his takes on the issues plus an interwoven group blog called Political State Report. Soon, though, he introduced his Diaries, allowing readers to set up blogs-within-the-blog. His site traffic exploded and others have followed. This was the basis of what would be dubbed "The Netroots." Diarists that distinguished themselves moved to the front pages and graduated to their own blogs.
Blogging Activism
In early 2003, most of the top tier blogs were right-of-center opinion and observation blogs. Within a year, that had changed radically. Through a combination of the Left forming communities much earlier and with much more success than the Right and the fact that Republicans controlled the White House and Congress and thus energized an angry opposition, sites supporting Democrats — and, mostly, more staunchly "progressive" candidates — began to dominate the political blogosphere.
Blogs, especially on the Left, started raising money — serious money — for political candidates and seeing themselves as major players in the process. An increasing number of the most popular blogs saw themselves as leaders in a Movement rather than as mere commentators on public affairs.
Polarization of the Blogosphere
While there are more thoughtful, moderate tone blogs now than ever, the trend has been toward harsh polemics. Many of the top political bloggers have come on to the scene since I started and almost all who have risen to the top have been more Ann Coulter or Michael Moore than George Will or David Broder.
Syndication and Aggregation
While Real Simple Syndication (RSS) technology existed when I started OTB, almost no one was actually reading sites that way. Most people were still reading sites via bookmarks or following blogroll links from one site to another. Now, most regular readers are keeping up with blogs through some sort of feed reader and clicking in to the site itself only to participate in the comments section discussion or (in the case of partial feeds) to finish reading entries that interest them.
A related development, which applies mostly to bloggers rather than average readers, is the rise of sites like Memeorandum, which aggregate the stories and blog posts generating the most buzz. This has pushed bloggers away from their old reading lists and into a more homogeneous "Story of the Day" mode. While convenient, it has made the medium more similar than it once was to the mainstream press.
Blogging Goes Mainstream
After several years of being a curiosity, people have finally stopped asking "What is a blog, anyway?" Media stories about blogs and bloggers have finally stopped defining the term (usually badly). Further, aside from a hardcore audience of regular visitors to a site, most people read blogs in the same way they read other Web content, accessing individual pages via search referrals or hyperlinks on other pages, and don't necessarily even understand that they're at a blog.
Blogger Outreach
Bloggers, especially those with a relatively high profile, have increasingly become targets for PR firms, political operatives, and even major media outlets eager to cash in on the buzz. Just about every presidential, congressional, or gubernatorial candidate now has an effort to court bloggers for favorable coverage. We're also the target of lobbying in a way that the mainstream press isn't, since we're in the opinion business.
One outgrowth of this is the hiring of established bloggers, especially activist bloggers, as campaign staff and blogger outreach directors for PR firms. While providing another avenue for bloggers to make a living with their writing skills, it's a development that has some potential ethical complications. Bloggers who work briefly for a campaign, especially for a controversial candidate, tend to be forever tarred with that association and readers naturally wonder whether they're getting unvarnished views.
Blog Parasites: Spammers and Scrapers
A more insidious way that non-bloggers are trying to cash in on the rise of blogs is using technological means to make money.
The most longstanding is spamming of comment sections and trackback links to game the search engines, getting unearned links to their sites and thus increasing their rankings. This has gotten more sophisticated over time and created a spy-vs-spy game in which the spammers invent new technologies to counter ever-better spam filters. OTB gets thousands a day, almost all of which are caught by our filters. The price we pay, though, is wasted time policing these activities and ever-more-cumbersome measures that make commenting more difficult for site readers.
A more recent phenomenon is the rise of "splogs," auto-generated blogs that are created by stealing material off of RSS feeds for popular blogs. The splogs make money from unearned page impressions generated by search engines, drawing traffic and money away from sites that actually created the content. Even worse, the splogs often wind up ranked higher in the search engines than the original sites, since the splogs tend to micro-focus on a handful of keywords, and the original sites actually get penalized in the rankings because of "duplicate content."
UPDATE: Bill Quick, who coined the term "blogosphere," alludes to another big change in the comments below:
The Rise of the Group Blog
In early 2003, the number of multi-author blogs was tiny. Winds of Change was perhaps the only one wide a wide audience at the time. Now, a large percentage of the top blogs have multiple posters even if, like Daily Pundit and OTB, the blog founder still does most of the posting. Not done well, this can dilute the quality of the blog, especially if the other members are not good writers or there's no coherent voice. Done well, though, it can provide synergy, bringing together many talented writers who might otherwise not produce enough content to keep a blog viable. Crooked Timber is perhaps the best example.