Bloomberg Tweets Doctored Debate Video
Creepy misinformation? Or just lame?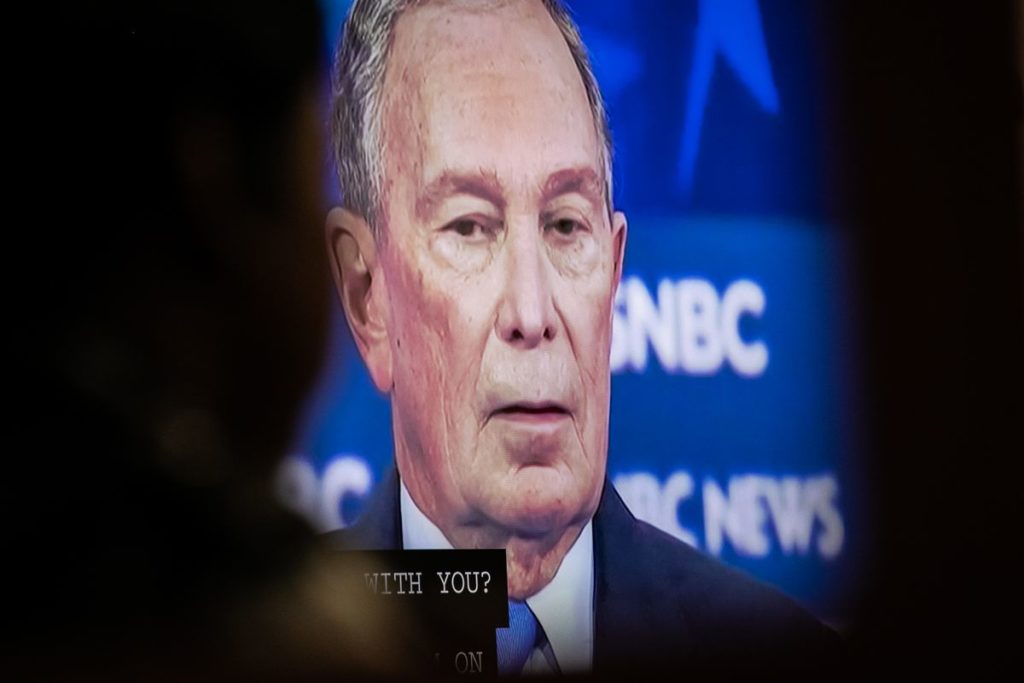 Vox' Alex Ward ("Mike Bloomberg tweeted a doctored debate video. Is it political spin or disinformation?"):
Following his lackluster performance in Wednesday's Democratic presidential debate, former New York Mayor Mike Bloomberg tweeted out a doctored video that made it look like he had a hugely successful moment on the debate stage, even though he didn't.

And while politicians putting out campaign ads that take their opponents' words out of context or are selectively edited to misconstrue their opponents' positions is a practice basically as old as time itself, some experts are calling the Bloomberg video dangerous and unethical in a digital age rife with disinformation.

The 25-second clip starts with the mayor asking a question he really did pose in the debate: "I'm the only one here that I think has ever started a business — is that fair?"

What follows is a series of close-ups on everyone from former Vice President Joe Biden to Sen. Bernie Sanders (I-VT) keeping quiet, looking confused and uncomfortable, all backed by background noise of crickets chirping.

Put together, it makes it look like Bloomberg had an epic mic-drop moment in which he thoroughly owned all of his opponents on the debate stage.

In reality, there was a brief awkward silence after Bloomberg asked the question, but then he proceeded to talk about his vision for mentorship programs for young entrepreneurs.

When he finished, one of his opponents — Sanders — actually went on the attack to complain about a "corrupt political system, bought by billionaires like Mr. Bloomberg" that help the richest people pay fewer taxes.

[…]

But at a time when foreign governments are actively trying to spread disinformation in US elections and President Donald Trump frequently shares manipulated video clips on Twitter to attack his political opponents, all candidates need to be wary of what gets released in their name.

"In this digital age, campaigns need to be more careful than ever before," Cindy Otis, a former CIA analyst and disinformation expert, told me. "There needs to be a higher standard."
I'm not sold that this is some dastardly act of cyber disinformation. If I hadn't watched the debates and were seeing this video for the first time as a television ad, I'm pretty sure that I would have immediately detected that it was a mash-up. The close-ups are too stretched out. The reactions are too exaggerated. And there are, after all, crickets chirping.
No, this is worse than a crime—it's a blunder. It's just a really lousy ad.
The line went over with a thud at the debate because it was poorly delivered. And, while the point might have been an effective one in a Republican primary, it's almost a head-scratcher in a Democratic primary. When was the last Democratic nominee with substantial business experience? Jimmy Carter?