Mike Bloomberg Apparently Running For President For Some Reason
Mike Bloomberg is apparently entering the race for the Democratic nomination.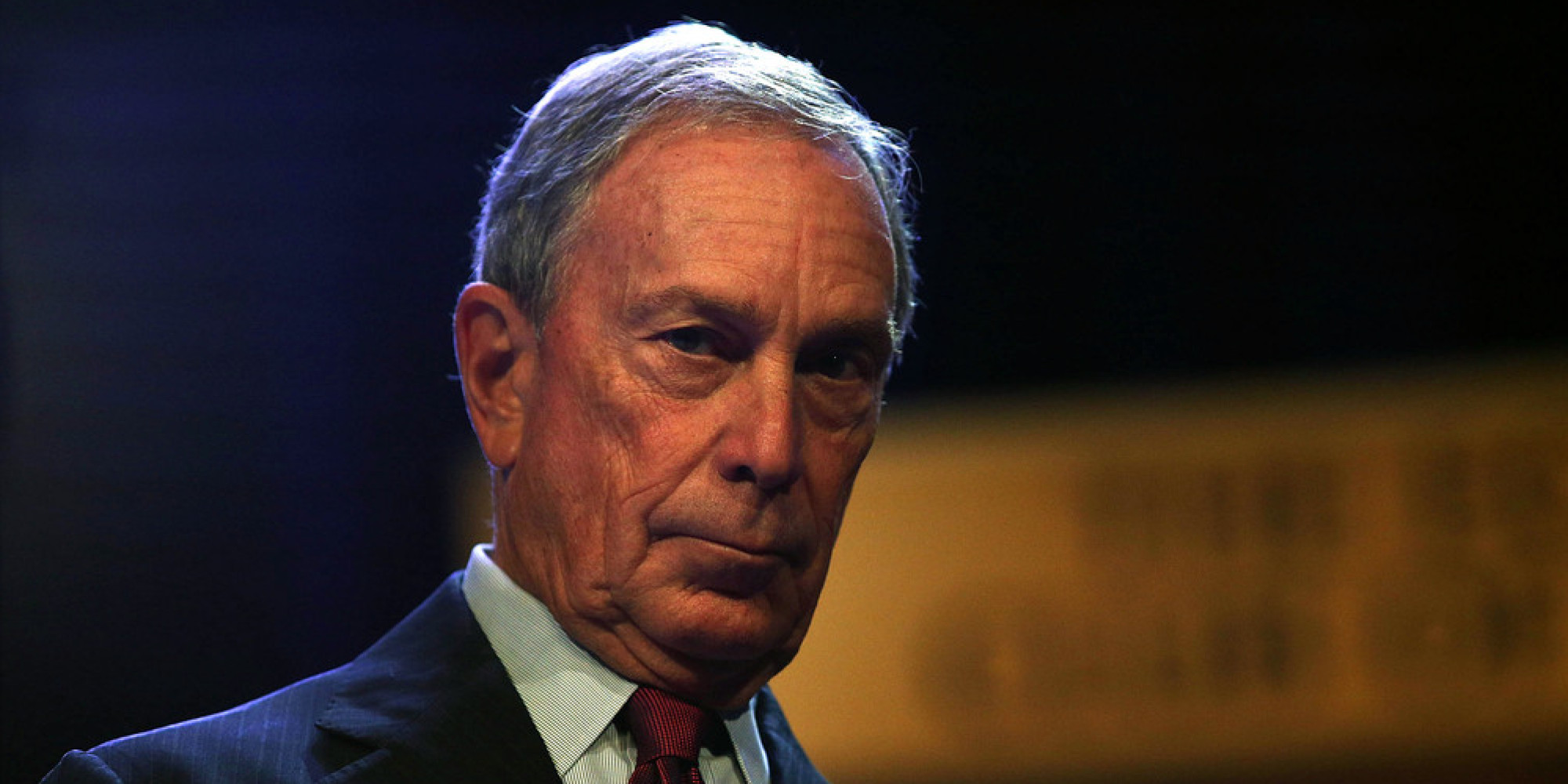 Back in March, former New York City Mayor Mike Bloomberg, who has flirted with the idea of running for President in the past, ruled out the idea of running for President as a Democrat as had been speculated for many months prior to that. Notwithstanding that, it was reported in October that Bloomberg was reconsidering that idea in light of the rise in the polls of potential nominees such as Senator Elizabeth Warren, who Bloomberg has made clear he does not believe would be electable. This morning, it appears that Bloomberg may be taking a step toward a seemingly quixotic late entry into the race with news that he will be filing papers to enter the primary in at least one state and potentially others:
Former New York mayor Michael Bloomberg is making plans to enter the Democratic presidential primary campaign this week, a reflection of anxiety among party elites about the unsettled field of current contenders.

Bloomberg, who as one of the world's richest men would bring significant financial resources to his own campaign but also inflame the populist wing of the party, plans to file paperwork and has dispatched staff to Alabama to ensure he can get onto the ballot in a state that has a Friday filing deadline. He has been calling top party officials to let them know of his plans and could make an announcement as early as next week.

The move marks a major reversal for Bloomberg, who announced in March that he would not run for president, and also serves as a public rebuke of the performance so far of former vice president Joe Biden, who has attempted to build a coalition of the same moderate Democrats that Bloomberg would court.

One of the driving reasons Bloomberg decided against joining the race earlier this year — he announced his decision seven weeks before Biden entered — was his view that Biden was too formidable a contender. But in the months since, Biden has been underwhelming, remaining among the race's leaders but halting in his debate performances and stumbling over raising the tens of millions necessary to mount a strong campaign.

Bloomberg adviser Howard Wolfson would not take on Biden personally in confirming the billionaire's plans but did allude to questions about the field.

"We now need to finish the job and ensure that Trump is defeated," Wolfson said. "But Mike is increasingly concerned that the current field of candidates is not well positioned to do that."

Concern is also rippling through the Democratic Party over the others at the top of the candidate pile. The liberal policy positions advanced by Sens. Elizabeth Warren (D-Mass.) and Bernie Sanders (I-Vt.) are seen by many as unpalatable in general election contests in the states expected to determine the winner. Sanders's health is also an issue after his October heart attack. South Bend, Ind., Mayor Pete Buttigieg has attracted attention and raised substantial money, but he has little support among African Americans, one of the party's most important constituencies.

Bloomberg, 77, has been outspoken in his opposition to Warren's and Sanders's intentions to raise taxes on the extremely wealthy like himself, and on Thursday they returned the ill sentiments.

"The billionaire class is scared and they should be scared," Sanders wrote on Twitter after news of Bloomberg's possible entry became public.

"Welcome to the race, @MikeBloomberg!" Warren tweeted, providing a link to the impacts her policies would have on billionaires. She also sent out a fundraising email saying "the wealthy and well connected are scared."
Axios is out with more details about what's behind Bloomberg's decision to take these steps:
Mike Bloomberg is jumping into the Democratic presidential race because he believes that Joe Biden is fading, opening the moderate lane next to Elizabeth Warren, sources close to the former New York mayor tell Axios.

Why it matters: "Mike will spend whatever it takes to defeat Donald Trump," a Bloomberg source said. "The nation is about to see a very different campaign than we've ever seen before."
Today's announcement coincides with the November 8th deadline for candidates to file to be on the ballot for the Alabama primary on March 3rd, and there are a number of other deadlines coming up that Bloomberg would need to comply with if he's actually running for the nomination. Next Friday, for example, is the filing deadline for the New Hampshire primary and the filing deadline for Arkansas's deadline is this coming Monday. After that, the month of December has deadlines for at least ten states and then there are deadlines starting in January and ending in March for all of the other states in the country. Getting on the ballot and getting a campaign up and running from scratch is going to be difficult, to say the least.
This isn't the first time that Bloomberg has considered a run for the nation's highest office. As James Joyner noted in a post all the way back in 2006, there was speculation thirteen years ago that Bloomberg, who was then still serving as Mayor of New York City, might run in the upcoming 2008 race as an independent. No such run took place, of course, but the rumors continued well into 2007, at which time James Joyner correctly noted that an independent bid at that time would have likely helped Democrats in the 2008 election. before finally fizzling out. Four years later, as the 2012 elections drew closer and again while he was still serving as Mayor, the rumors of a Bloomberg Presidential run, either as an Independent or as a Republican, returned. As I noted at the time, while Bloomberg was denying at the time that he was running he certainly was sounding at the time like someone who was at least thinking about it, Because of this, pundits continued to speculate about what kind of impact a Bloomberg run, apparently as an Independent, might look like in 2012. Again, Bloomberg passed up an opportunity to run in that election. Four years later, there was again speculation about an independent Bloomberg bid, especially in as it became more and more apparent that Donald Trump was going to win the Republican nomination. While polls at the time showed little public enthusiasm for a Bloomberg run, it was later reported that the now former Mayor had come closer to actually getting into the race than he had in the past but that he ultimately concluded that his presence in a race between Trump and Hillary Clinton would help Trump and hurt Clinton. Based on this, he decided not to run yet again.
As we got closer to the beginning of the 2020 cycle, there were signs that Bloomberg might be more serious about running for President than he has been in the past. The first sign of this came last October when it was reported that he had changed his party registration to the Democratic Party. On some level, this was hardly a surprise since Bloomberg had been a registered Democrat before switching parties to become a Republican largely for the purpose of running for Mayor of New York City since his advisers had concluded, with good reason, that it would have been difficult if not impossible for him to win the Democratic Primary in 2001 as a Democrat. Prior to that, though, Bloomberg had revealed his return to the Democratic fold with the announcement that he was prepared to spend millions of dollars to help Democrats regain control of Congress in the 2018 midterms. In the end, it's estimated that Bloomberg put as much as $100 million into the effort. On the eve of the General Election last year, it was reported that Bloomberg was inching closer to getting into the 2020 race as a Democrat and that he was willing to open his own pocketbook to fund his campaign. Those plans appeared to come to an end back in March, though, when it was reported that Bloomberg was ruling out a run and that he would instead use his money to advocate for 2020 candidates and for the issues he has concentrated on in the past, including gun control. More recent reports stated that Bloomberg, who apparently had again assembled what would have been a highly experienced team of advisers as he had in 2016, was planning on a run that ran more to the center of the Democratic Party than a campaign that appealed to the progressive wing of the party.
The latest news, of course, comes amid polls that show Elizabeth Warren on the rise against Biden to the point where the race for the Democratic nomination seems destined to become a choice between her progressivism and the center-left positions for which Biden is currently seen as being the primary advocate. With some Democrats concerned that Biden's campaign, while it remains in the lead nationally, and polling strongly in all four early primary and caucus states, is slipping, Bloomberg apparently believes that this center-left wing, which could also at least theoretically be occupied by South Bend Mayor Pete Buttigieg. Bloomberg's moves, while preliminary, are obviously a reflection of his belief that if Biden's campaign somehow collapses there could be nobody capable of stopping Warren and giving her the nomination, something that many believe will make Trump's re-election far more likely.
While all of that may be true, it's hard to see how Bloomberg getting into the race at this point is going to make a significant difference. For one thing, with just 88 days until the Iowa Caucuses, it's hard to see how a candidate who has not participated in any of the debates, not campaigned on the ground, and not hired campaign staff or courted endorsements in any of the early states as far as we know is going to be able to run anything approaching a viable campaign. Yes, he could potentially overwhelm the other candidates when it comes to campaign spending but, as we've seen before, money only goes so far in a political campaign. Finally, there's the fact that polling has consistently shown little support for a Bloomberg candidacy among Democrats. If Bloomberg wants to have an impact on the race, he would be better advised to use SuperPACs and other means to advocate for the candidate he supports, or against those he opposes. Stepping into the race with what appears in all respects to be an entirely quixotic bid for the Presidency.