Bloomberg's Prison Labor "Scandal"
Mike Bloomberg's campaign was forced to apologize for something that really isn't a scandal.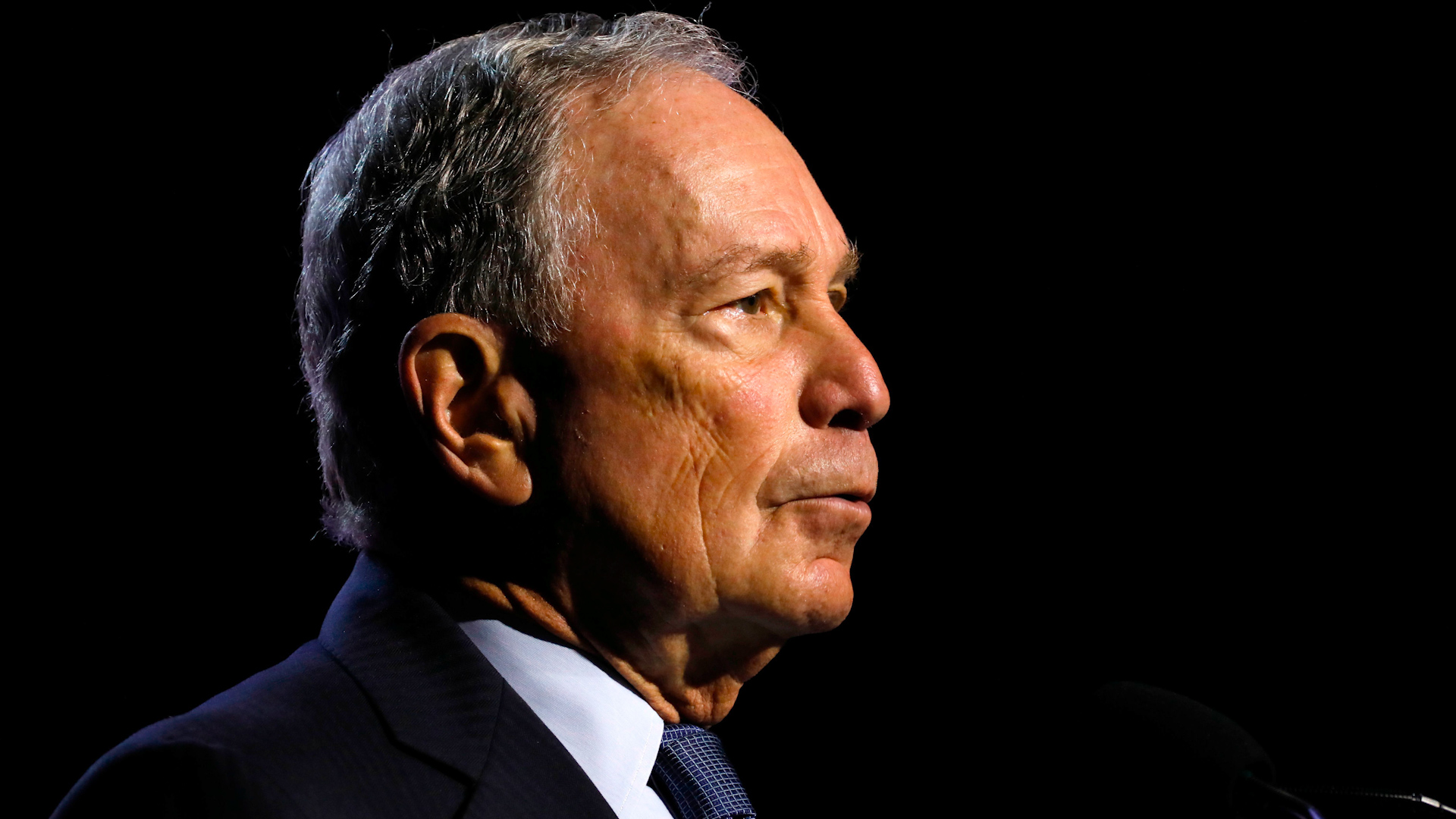 Over the holiday, The Intercept reported that former New York City Mayor Michael Bloomberg's Presidential campaign contracted with a company that utilized prison labor to make phone calls on the campaign's beha
Former New York City mayor and multibillionaire Democratic presidential candidate Mike Bloomberg used prison labor to make campaign calls. Through a third-party vendor, the Mike Bloomberg 2020 campaign contracted New Jersey-based call center company ProCom, which runs calls centers in New Jersey and Oklahoma. Two of the call centers in Oklahoma are operated out of state prisons. In at least one of the two prisons, incarcerated people were contracted to make calls on behalf of the Bloomberg campaign.

According to a source, who asked for anonymity for fear of retribution, people incarcerated at the Dr. Eddie Warrior Correctional Center, a minimum-security women's prison with a capacity of more than 900, were making calls to California on behalf of Bloomberg. The people were required to end their calls by disclosing that the calls were paid for by the Bloomberg campaign. They did not disclose, however, that they were calling from behind bars.

The Bloomberg campaign confirmed the arrangement in an emailed statement to The Intercept. "We didn't know about this and we never would have allowed it if we had," said Bloomberg spokesperson Julie Wood. "We don't believe in this practice and we've now ended our relationship with the subcontractor in question."

The campaign said it did not know about the arrangement between ProCom and an undisclosed campaign vendor until The Intercept made its inquiry. The campaign then ended the relationship on Monday and said it has asked vendors to do a better job of vetting subcontractors in the future.

"The use of prison labor is the continued exploitation of people who are locked up, who really have virtually no other opportunities to have employment or make money other than the opportunities given to them by prison officials," said Alex Friedmann, managing editor of Prison Legal News and an advocate for incarcerated people's rights.

John Scallan, a ProCom co-founder, said his company pays the Oklahoma minimum wage of $7.25 an hour to the Oklahoma Department of Corrections, which then pays the incarcerated people working in the call centers. The Department of Corrections website lists the maximum monthly wage for the incarcerated at $20 dollars a month, but another policy document says there is a maximum pay of $27.09 per month.
When asked if their total monthly earnings are capped at these levels, Scallan said incarcerated people who work for ProCom make far higher wages. "I can tell you unequivocally that is not us," Scallan said. "Some of them are making that much every day."
As noted, the campaign canceled its contract with ProCom when it was advised of the use of prison labor to make calls, and it does not appear that the campaign was aware of the fact that a subcontractor that ProComm contracted with used prison labor as part of its call center operations, which is essentially what was going on here. Additionally, it's worth noting that we're talking about a minimum-security prison here so it isn't as if the people making the phone calls were hardened, repeat, or violent criminals. Most of them are likely in jail for what amount to low-level offenses and programs such as this are designed to teach them life skills that they can hopefully use on the outside after they're released.
Jazz Shaw at Hot Air adds this:
[W]as this really a "scandal" and something that required the termination of the contract? Activists are describing this as a case of Bloomberg "exploiting prison labor" as if he's some sort of plantation master wielding a whip. But the fact is that prisoners regularly get the opportunity to have jobs while behind bars, allowing them to earn a small amount of money to spend in the commissary or prison store. And many of those jobs are nothing to write home about, frequently involving janitorial work, laundry or kitchen duties. While I, fortunately, have no direct experience in prison work environments, I would imagine that getting paid to sit at a desk and make phone calls for a few hours would likely be one of the more sought after job assignments.

(..)

The real question is whether or not the Bloomberg campaign really did anything wrong here and if there was a need to apologize. Given the factors I mentioned above, it certainly doesn't sound like it to me. If ProCom wasn't employing them to make phone calls they could just as easily have been scrubbing toilets to earn money for some extra snacks. If anyone is "exploiting" those women, it's the prison system itself, not Bloomberg.
As far as the broader issue of using prison labor for jobs like this, I honestly don't see what the problem is. Programs like this allow inmates to learn skills that they can utilize when they get released and,as Jazz said, they seem like better uses of their time than traditional prison labor. Isn't that a good thing?
It doesn't appear that the Bloomberg campaign itself did anything wrong here. That being said, the need to apologize has nothing to do with what the campaign knew and when knew it. It's simply a matter of political reality. Through no apparent fault of its own the campaign found itself in the middle of a controversy. Withdrawing from the contract and apologizing was really the only option once the story was reported and verified. While I tend to agree with Jazz that there's nothing per se wrong with the fact that ProCom was utilizing a subcontractor that used people in jail to make calls, the fact is that this would have become a point in controversy in the race itself and the best thing for the campaign was to do exactly what it did.