Bolton Dismantles White House Global Health Security Team
The National Security Advisor has broken up the team that manages global epidemics for no apparent reason.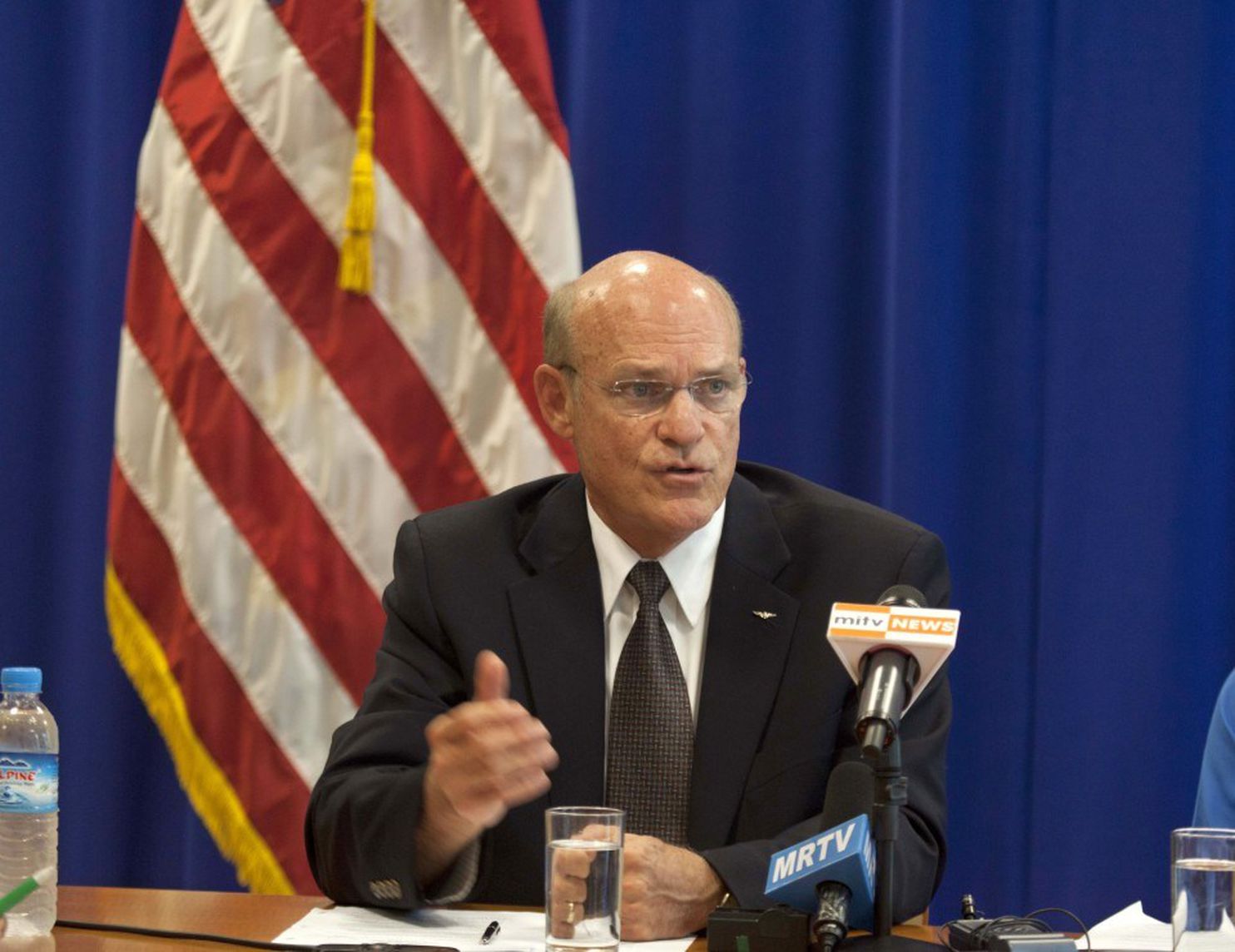 WaPo ("Top White House official in charge of pandemic response exits abruptly"):
The top White House official responsible for leading the U.S. response in the event of a deadly pandemic has left the administration, and the global health security team he oversaw has been disbanded under a reorganization by national security adviser John Bolton.

The abrupt departure of Rear Adm. Timothy Ziemer from the National Security Council means no senior administration official is now focused solely on global health security. Ziemer's departure, along with the breakup of his team, comes at a time when many experts say the country is already underprepared for the increasing risks of a pandemic or bioterrorism attack.

Ziemer's last day was Tuesday, the same day a new Ebola outbreak was declared in Congo. He is not being replaced.

Pandemic preparedness and global health security are issues that require government-wide responses, experts say, as well as the leadership of a high-ranking official within the White House who is assigned only this role.

"Health security is very fragmented, with many different agencies," said J. Stephen Morrison, senior vice president at the Center for Strategic and International Studies. "It means coordination and direction from the White House is terribly important. "

The personnel changes, which Morrison and others characterize as a downgrading of global health security, are part of Bolton's previously announced plans to streamline the NSC. Two members of Ziemer's team have been merged into a unit in charge of weapons of mass destruction, and another official's position is now part of a unit responsible for international organizations. White House homeland security adviser Tom Bossert, who had called for a comprehensive biodefense strategy against pandemics and biological attacks, is out completely. He left the day after Bolton took over last month.

NSC spokesman Robert Palladino said Wednesday the administration "remains committed to global health, global health security and biodefense, and will continue to address these issues with the same resolve under the new structure."

Another administration official, who spoke on the condition of anonymity because he was not authorized to discuss the issue publicly, acknowledged it was only one of many administration priorities. "In a world of limited resources, you have to pick and choose," he said. "We lost a little bit of the leadership, but the expertise remains."

Ziemer is a well-respected public health leader who was considered highly effective leading the President's Malaria Initiative under George W. Bush and Barack Obama before joining the NSC last year. While Palladino said he left "on the warmest terms," an individual familiar with the specifics behind the reorganization said "he was basically pushed out. He struggled to preserve himself and the integrity of his team, and he failed."
This is monumentally stupid. While global health has only relatively recently been brought under the "national security" umbrella, it's the obvious place for it. The NSC, created in 1947, is the foremost interagency coordinating body. At its top level, it's where the President meets with his cabinet officials to deal with matters requiring a whole-of-government response. It's constituent bodies, notably the Deputies Committee and various interagency working groups, are how the White House coordinates virtually all national policies. The model is so well-regarded that it has spawned spin-offs, notably the National Economic Council and the Homeland Security Council (the latter of which is sometimes rolled up into a super-NSC and sometimes independent).
If Bolton is uncomfortable with Ziemer for some reason, perhaps seeing him as an "Establishment" figure, then fire him and replace him with a competent ally. But it's madness to take expertise in dealing with pandemics out of the NSC.